---
End-users are more sophisticated today about evaluating the capabilities of a systems integrator. Many now expect that the integrator will guide them toward a custom solution tailored to meet their specific needs. So what qualities should you have as an integrator in this new environment?











Desire to develop long-term partnerships. The strength of an integrator is measured by the ability to develop long-term strategic partnerships with you. Your primary objective is to develop security solutions comprised of the most effective combination of people, process and technology.
Segment-specific knowledge. It is imperative that integrators know the end-users' business as well as they do. Without this knowledge, integrators can't create a tailored strategy that will protect your people, property and assets.
Certification. As an integrator, you should promote a culture of continuing education that focuses on bringing value back to your customer. Certification assures your customer that your staff has a deep knowledge of the industry and products/platforms.
IT/IP knowledge. With the convergence of physical security and IT, and the abundance of IP products on the market, integrators must know how to converge these two silos. You should have an understanding of how your department works with IT within your customer's organization.
Exceptional customer service. It is not enough for you to simply design and install a security system. You must offer a robust service that will ensure that your customer will effectively operate their system and be confident that we will respond to your needs in a timely and professional manner.
Broad organizational capabilities. Integrators should have the capabilities to deliver a solution on a global level, national level and local level. Integrators with such breadth can share best-demonstrated practices between staff and across regions and markets.
Best-in-breed portfolio. Security integrators need to have a strong portfolio of best-in-breed products that can accommodate different customers. What will best serve any customer's needs is an integrator whose portfolio has depth - a mixture of commoditized products and niche proprietary solutions that can be integrated into your customer's unique solution.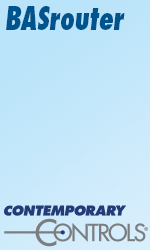 ESP. While no one can predict the future, integrators should keep a watchful eye on how your end-user's business grows and evolves so that you can design a security solution adapts with it.
Financial Stability. Your customers are increasingly making purchasing decisions based on a longer-term perspective. To that end, you need to stability within the company, so that your customer is comfortable with you and the products you recommend. Typically, integrators with five or more years of experience have demonstrated their financial stability.
Industry Knowledge. It seems obvious, but you'd be surprised by the number of integrators who don't have an extensive knowledge of the industry. You should work with your client to develop their Concept of Operations, which will enable you to become more strategic in your design and installation, making security an invaluable part of their business.
Integrators with extensive experience, the ability to marshal all of their resources quickly and provide solutions that will resolve current problems and anticipate future ones will deliver elegant, cost-effective solutions that will allow customers to remain safe and see their businesses thrive.
---
About the Author:
Noelle Britton is the Director of Marketing - Security Systems for Siemens Building Technologies, Inc. Visit the Siemens website for more information on Siemens Building Technologies, Inc.
---


[Click Banner To Learn More]
[Home Page] [The Automator] [About] [Subscribe ] [Contact Us]