---

EMAIL INTERVIEW – Tom Willie and Ken Sinclair
Tom Willie, CEO, Blue Pillar, Inc.
---
Make Centralized Facility Management (CFM) Work For You

There are a number of issues at play today when it comes to economically and reliably managing core facility-based operations. Centralized Facility Management (CFM) aims to address operational challenges by gathering performance data across all facilities to foster better decision-making.


Sinclair: Why should Facility Managers look to Centralized Facility Management (CFM) to manage their operations?

Willie: There are a host of issues facing today's facility managers. The pressures to ensure that facility-based operations are managed reliably and economically are challenged by budget reductions, rising energy prices and an aging infrastructure. In addition to aging electrical and mechanical facilities, facilities-management personnel are also nearing retirement and their extensive knowledge base will be lost—more than 50 percent of facilities management personnel are expected to retire within the next 10 years.

On top of aging infrastructure, the sheer number of vendors and equipment to manage can be daunting in these types of facilities. Statistics like these underscore the breadth of the challenge and affirm the necessity for CFM to improve resiliency and energy reliability, which is critical for ensuring systems don't fail, money isn't wasted and lives are not put at risk.

Sinclair: What facilities can benefit the most from CFM?

Willie: Any multi-site facility can benefit from centralizing their facility management, however large, geographically distributed facilities—such as universities, hospital systems and military institutions—are leaders in adopting this technology. Simply put, the organizations that benefit the most are the critical and complex facilities where bad things happen when the lights go out.

Sinclair: As facility managers explore technologies to manage their operations, what should they consider?

Willie: The most critical element to consider is a vendor-neutral platform. With facility managers focusing on cost savings, the fact that most vendor-specific technologies lock you into proprietary systems negates one of the main benefits of CFM. A change of equipment to match specific platforms also doesn't allow you to integrate the best-of-breed solutions for your industry.

Also of importance is the amount of time it takes to implement a program. At Blue Pillar, we provide an open platform that allows you to ubiquitously connect facility energy equipment, regardless of asset type or vendor—at a fraction of the time and cost of legacy offerings. Our approach results in a 75% faster implementation.

Sinclair: How would you recommend a Facility Manager go about implementing a CFM strategy?

Willie: Before implementing your CFM strategy define the benefits that you and your organization want to obtain. From there, the implementation path to CFM typically follows a four-step process. First, organizations migrate budget decisions from the local to the corporate level to allow for enterprise-wide capital prioritization based on critical need. Second comes a technology implementation where the organization (ideally) deploys a secure, vendor-neutral and scalable visualization, monitoring and control, software-based platform. Third, corporate management uses that platform to run analytics to surface operational data that can improve best practice score-carding and enable more efficient staff deployment across sites. Lastly, organizations virtualize certain aspects of energy consumption, including enacting remote facilities management and automating load shaping and genset dispatch.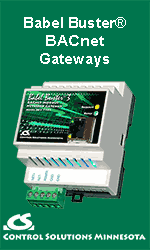 Sinclair: What tools does Blue Pillar provide that can help facility managers meet CFM goals?

Willie: The Blue Pillar product suite can help facility managers at multiple levels.
The
Aurora
® product allows you to connect to local equipment and gather and control data, acting as an equipment-agnostic Internet of Things platform. In short, you are able to connect to your existing equipment to collect and control data. Aurora also can work with whatever data management software program you choose to use. But if you choose Blue Pillar, our
Avise Insite
™ software offers local facility energy management software that provides energy efficiency and resiliency solutions.
Blue Pillar recently launched a platform called
Avise Foresite
™. This platform allows you to gather a deep level of insight into specific assets and performance trends across geographically dispersed facilities.
The ideal platform will have specific functionality to aggregate facility energy and operational information, health, state and readiness, compliance status and reporting, and other facility operating conditions and performance trends into a single and centralized dashboard and control interface. By ensuring these capabilities are offered, organizations can centralize decision-making, enable system-wide operational oversight and compliance, execute energy efficiency programs, and support budgeting and asset planning processes.
---
About the Author
Mr. Willie joined Blue Pillar in 2013. Tom brings a highly successful 15-plus year start-up, technology and smart grid history to Blue Pillar, including a proven executive management track record. Mr. Willie, a native of Indianapolis, was most recently CEO of Current Group and had also served as CURRENT's Chief Product Officer and its Chief Operating Officer since December 2003. He also served as the Vice President/Vice Chairman of PRIME Alliance AISBL, a nonprofit industry trade group focused on the development of a new open, public and non-proprietary smart metering and smart grid communications solution. Prior to joining CURRENT, Mr. Willie served as Vice President and General Manager of Siemens/Efficient Networks. Tom has also held strategic worldwide marketing management positions at Texas Instruments and National Semiconductor. Tom Willie obtained his Bachelor of Science in Electrical Engineering from Purdue University.

---

[Click Banner To Learn More]
[Home Page] [The Automator] [About] [Subscribe ] [Contact Us]