---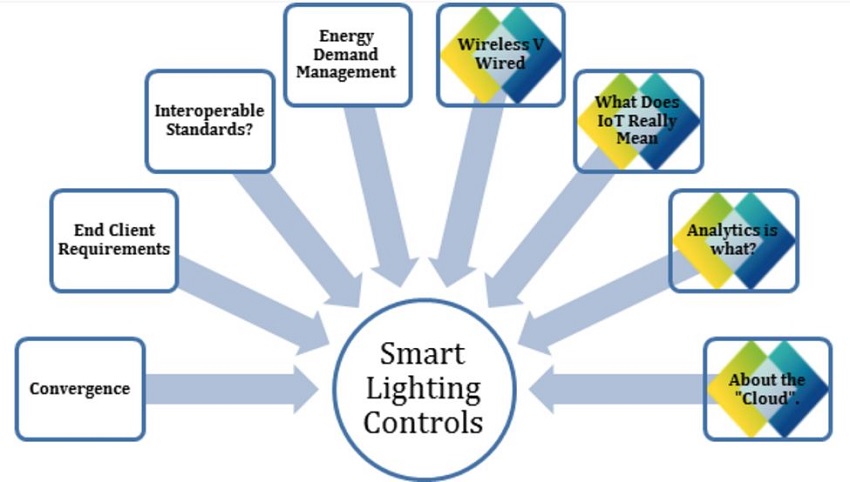 5. Is it wireless versus wired, wireless & wired?
Wireless operates in an uncontrolled environment, see here.

How secure is a wireless solution? It is easier potentially, to unobtrusively monitor and hack a wireless network than a wired one.

For deterministic high-performance solutions such as lighting controls, either it requires very expensive point to point wireless solutions, or it's low-cost wired.
6. What does IoT really mean in building & lighting controls and how secure?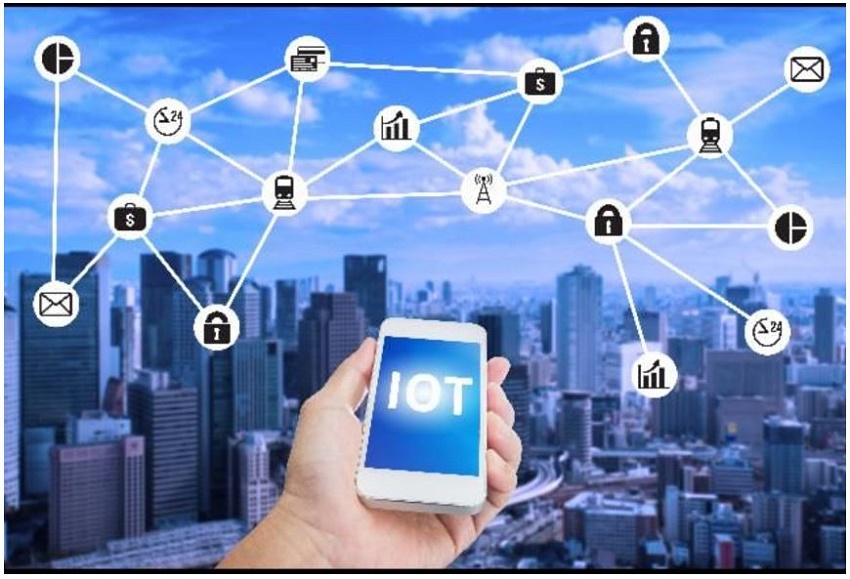 The IoT is an idea, a concept; it is not a standard for anything. Right now it is mostly the Internet of Connected Separate Things (IoCST)
Unintended and unexpected consequences of the IoT? Read more, click here

The impact of the IoT depends on whose application it is, and where it is. It may affect remote device level power consumption and the necessary infrastructure required to enable a solution and application to deliver paid-for results.

The IoT does not mean every device being physically connected to an IP network; it does mean seamless access to every device and its value data across the internet! (Not 1 x IP device per IP address but for example 64 x devices per IP address)! (As opposed to the IoCST?)

Is your chosen IP device secure? How is its security maintained over time?
7. Analytics; what is it, what could it deliver, what might it not deliver?

It's the clever maths that mines for nuggets of gold from device level value data and represents opportunities to more efficiently run a space for a given business outcome than your competitor.

It allows you to calculate which exact device level settings create the optimum space environment for your workers, so they are both healthier and operate more efficiently.

The problem is, do your analytics tools have seamless access to all the device level value data?



8. "Cloud" based solutions, whose "Cloud" is it, who owns the data/IP in the "Cloud," can I change from "Cloud" to "Cloud," how secure is it?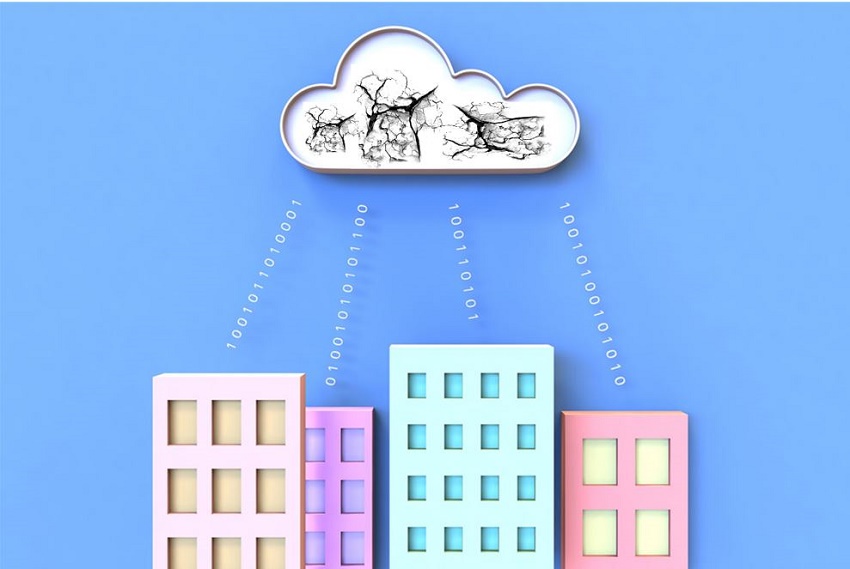 All very good questions and not usually the one the End Client is fully aware of until it's too late!

There are NO standards-based "Cloud" solutions. Each solution provider is offering their own version of their "Cloud."

Unlikely to be able to switch from one "Cloud" based solution provider to another seamlessly, without loss of content.

It's just another tie-in to proprietary solutions enabling the supplier to earn more money from the End Client/User

IP/Copyright ownership again depends on who owns the facilities, the nature of the contract terms offered and where on the planet the facilities are. One thing is for sure; most people have no idea regarding the answers to these questions. They incorrectly assume too much and don't realise that it is a legal minefield.




Security most likely depends on who actually owns the equipment and facilities and where they are based on the planet. It will pay to be very cautious.

Suggested reading: "Cracks in the Cloud."
---


[Click Banner To Learn More]
[Home Page] [The Automator] [About] [Subscribe ] [Contact Us]