---
5 Ways Your Facility Data Can Make Your Employees Happier and More Productive





The technologies leveraged to collect and analyze this data are part of the new smart building revolution.



Kaynam Hedayat,
VP Product Management and Marketing,
Digital Lumens


In the past few years, data has grown to be recognized as one of a company's most valuable assets. Now integral to streamlining company operations, data informs any number of business decisions – ranging from how to best optimize the factory floor to guiding the C-suite on how business models might evolve.

The technologies leveraged to collect and analyze this data are part of the new smart building revolution. Embedded sensors and corresponding business intelligence software create access to new information that drives insights and business improvements both strategic and tactical, and data that can make employees more engaged, productive, and – at the end of the day – happier. Through the Internet of Things (IoT), there are many available technologies to aid with this, from intelligent lighting systems to security solutions.

Here are just a few of the many ways the resulting facility data can deliver happier employees.

Increase equipment efficiency

Sensor-based intelligence systems can track how much demand, or stress, a particular machine within a warehouse is under at a given time. This data allows managers to fully understand the usage of that piece of equipment and predict when an issue may occur, giving them the opportunity to ensure that the equipment is running at peak efficiency at all times, rather than causing bottlenecks or delays that affect employees' workflow and to schedule preventative maintenance as necessary.

Scheduling adjustments
Tracking equipment performance and recognizing when too much strain is being placed on a piece of equipment can also lead to decisions around scheduling. By recognizing when too many – or not enough – people with similar job functions are working at the same time, management can adjust schedules and thereby optimize scheduling, allowing employees to be more productive and fulfilled within their jobs.
Traffic patterns and occupancy
Similarly, tracking traffic patterns and occupancy throughout a space can give management the insights they need to make adjustments within workspaces that improve productivity, like optimized inventory placement. By analyzing the ways employees are moving throughout a specific area, facility managers can recognize patterns and adjust layouts based on whether or not the pattern improves or slows down workflow. In a warehouse setting, for instance, managers can recognize that employees are walking the length of the warehouse to retrieve a popular piece of inventory multiple times a day, which may inform a decision to relocate that inventory to a more accessible location, thus saving time and frustration for employees.
Asset tracking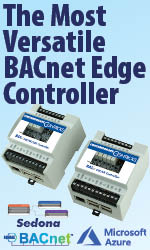 Misplaced assets can result in wasted time and a decrease in productivity. From expensive items like pallets of inventory and forklifts to less expensive (but equally important) items like ladders, losing an item within a large workspace can cause annoyance and in some cases panic for an entire organization. With connected systems, managers are able to attach sensors that act as beacons to critical items, allowing them to be located at any time and ensuring that valuable time is not wasted searching for them.

Lighting and HVAC integration
Sensor-based intelligent systems also have the ability to integrate with other systems throughout the space, including lighting and HVAV, giving employees the ability to adjust the temperature and light levels within their specific workspace to optimize comfort and productivity. More broadly, enterprises can control and customize settings across the entire workspace, and automatically adjust them throughout the day to be in tune with different levels of natural light or temperature and to align with employee preferences. This is especially useful for employees working through the night, as lighting can be adjusted to mimic daylight and help keep employees alert.
As employees continue to search for fulfilling and rewarding careers, finding new and innovative ways to ensure their happiness will be integral for businesses to succeed. Utilizing systems that are already in place or deploying new systems to improve workflow and streamline processes that may cause headaches on the factory floor can provide environments where employees can thrive without a huge cost or time investment for the business.

---


[Click Banner To Learn More]
[Home Page] [The Automator] [About] [Subscribe ] [Contact Us]