---

EMAIL INTERVIEW – Shriganesh Shurpali and Ken Sinclair
Shriganesh Shurpali, Marketing, SoftDEL Systems

Shriganesh Shurpali works in a marketing function at SoftDEL Systems, a technology company enabling global automation OEMs to engineer smart, connected products that integrate into an IoT ecosystem. Shriganesh is an experienced marketing professional with domain know-how and experience across automotive, building automation, industrial automation, smart lighting, oil and energy sectors. Shriganesh holds an engineering degree with specialization in electronics and telecommunication.
(Linkedin profile link - https://www.linkedin.com/in/shriganesh-shurpali-6a089529/)
---
BACnet - "The backbone of building automation"

Demand for energy-efficient buildings, government regulations, proliferation in communication technologies and convergence of IoT solutions are some of the key drivers for market growth in building automation. To achieve seamless interoperability in the building automation and controls network, building automation OEMs need to create (and ideally certify) their products with the various connectivity technologies available and BACnet is the predominant protocol being used in building automation.

Sinclair: Where do you see the building automation market heading? What are the key market drivers and restraints?
Shriganesh: We're seeing the building automation industry grow at an increasingly faster pace. The global building automation market is valued at approximately $50 billion and it is expected to grow at a CAGR of more than 10%.
The key market drivers for this growth are the demand for energy-efficient buildings, government regulations, smart-grid implementation, smart city, and comfort and security. On the other hand, the market players are faced with some restraints such as lack of effective product differentiation, high switching costs in the adoption of new technologies, and complex installation processes.

If we look at geographic trends, the US is likely to be the major area of market growth, due to infrastructure developments, construction activities, and energy efficiency regulations by governments. The APAC region is also growing due to increasing construction activities. However, Europe's growth rate is steadier, but still driven by energy efficiency regulations.
Sinclair: How do you see the overall trend in adopting connectivity technologies in building automation?
Shriganesh: The macro drivers in the building automation market are in turn driving the innovation in building connectivity technologies. These technologies are being created or enhanced to meet the need for low cost, low power, seamless interoperability between devices from different manufacturers, mobility, IoT enablement, and remote monitoring and control.
Connectivity technologies in the building automation industry are generally segmented into wireless connectivity (ZigBee, Enocean, Z–Wave, Wi-Fi, Bluetooth, Thread, and Infrared) and wired connectivity (BACnet, DALI, KNX, Lonworks, Modbus).
Of these wired connectivity technologies, BACnet is a predominant protocol with market penetration of more than 50%. Various proprietary protocols have a market share of approximately 20%. KNX is the most popular protocol especially in the smart home segment. KNX has a higher market penetration in the European market with a market share of more than 70%. In the wireless communication technologies space, ZigBee is the most popular. Recently, ZigBee announced the Dotdot initiative, which it calls a universal language for IoT, making it possible for smart objects to work together on any network. DotDot unifies the upper-level protocols being used in a number of IoT devices. It represents the ZigBee alliance's key focus area towards creation and evolution of open standards for the smart networks in homes.
Sinclair: Since IoT is the new buzzword in the market today, what trends do you see around IoT and associated protocols/standards?
Shriganesh: Regarding the IoT space, the adoption of the Internet of Things (IoT) has been growing rapidly across various industries - connected buildings, connected lighting, connected home, connected cars, etc. Research shows that the market for IoT devices will reach nearly 20 billion connected devices by 2020.

IoT protocols and standards are evolving and competing to meet market needs. Some of the prominent IoT data protocols are MQTT, CoAP, Websocket while some leading organizations have been evaluating/adopting different IoT multi-layer platforms/frameworks such as Alljoyn, IoTivity, Weave, and Homekit.
While increasing application and protocol capabilities has allowed the IoT and automation space to grow, the implementation of an overall stronger security design is also becoming a critical focus. Security vulnerabilities can be present due to insecure web interfaces, insecure cloud interfaces, insecure mobile interfaces, inadequate security configurations, insecure network services, inadequate authentication systems, etc. We are seeing some companies shift towards the deployment of cloud-based security solutions to address security related issues within heterogenous environments with lower implementation and maintenance costs. Research shows the Internet of Things (IoT) security market could reach more than $30 Billion by 2022 at a CAGR of more than 30%.
Sinclair: BACnet is the predominant connectivity protocol in building automation. What traction do you see around BACnet?
Shriganesh: The development of the BACnet protocol began in June, 1987 and currently, there are more than 800 companies who are part of the BACnet.org vendor list. There are more than 700 products from 131 OEMs that have been included in the BACnet testing lab listing as of February 2017.
Initially, BACnet was focused more around the HVAC segment but over time it was extended and currently it covers other segments including lighting controls, safety, security and access control, smart meters, elevator controls, UPS, flow meters, leak detectors, gas analyzers, etc.
We saw an increase in the adoption of BACnet especially when BACnet moved from BACnet MS/TP to BACnet IP at a controller level. In terms of BACnet implementation, we see traction around software based BACnet gateways (to eliminate need of implementing BACnet on end-devices), native BACnet support, and cloud based BACnet communication. There is also a fair amount of use of BACnet over wireless. It could be one of possible focus areas for enhancement in the standard.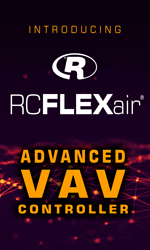 In the near future, we may see the possibility of BACnet interface/integration with IoT multi-layer frameworks. An example of this could be a go-iot.io software-gateway to connect BACnet networks with the IBM Watson IoT Platform using MQTT and/or BACnet/WS. In addition to this, some companies are already exploring ways to integrate a BACnet stack directly into their platforms (e.g. Renesas Synergy™ platform comes with built-in BACnet stack library).
Sinclair: Tell me a bit about SoftDEL Systems and what are your offerings for building automation?
Shriganesh: SoftDEL is a technology company enabling global automation OEMs to engineer smart, connected products that integrate into an IoT ecosystem. We provide product design and engineering services across the building automation (including smart building and smart lighting), industrial automation and automotive industries.
Our global engineering design center is based in India and we have partnered with clients across the US, European, Japanese and Korean markets. SoftDEL's value proposition is to help OEMs to bring differentiated products to the smart and connected market, reduce total cost of ownership, and provide innovative and nimble business models.
SoftDEL has been operating as an authorized BACnet Testing Lab (BTL) for BACnet International since 2006. The lab carries out BACnet protocol compliance testing and interoperability testing. Our BTL operations have been accredited with ISO17025:2005. This ensures the highest level of consistency, record-keeping and on-going improvements for the lab.

Within the building automation space, SoftDEL has deep experience and strong technical capabilities. We offer end-to-end services to fulfill the business needs of some of the world's leading names in this space. Here is an overview of our offerings within the building automation space: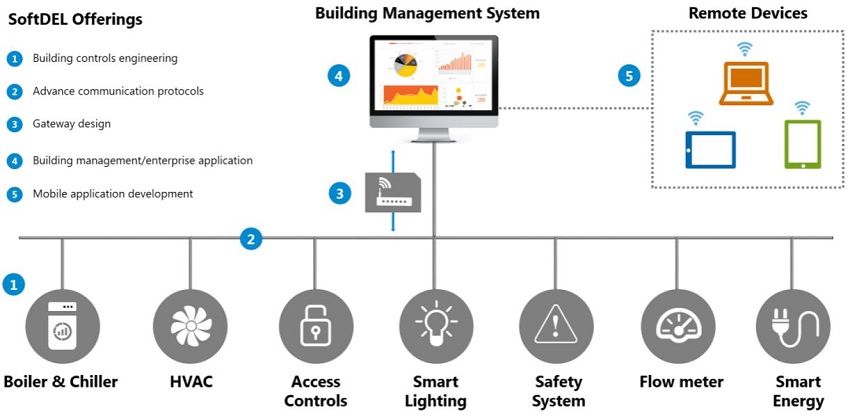 Sinclair: Can you explain about your software products around BACnet standard.
Shriganesh: We'd like to highlight two of our popular offerings – the BACnet stack and the BACnet Over IP Simulation System (BOSS). We offer a royalty free, intelligent, and customizable BACnet stack library to building automation OEMs. We also provide value-add services including BACnet training and consulting, stack integration, testing and porting to target device application/platform.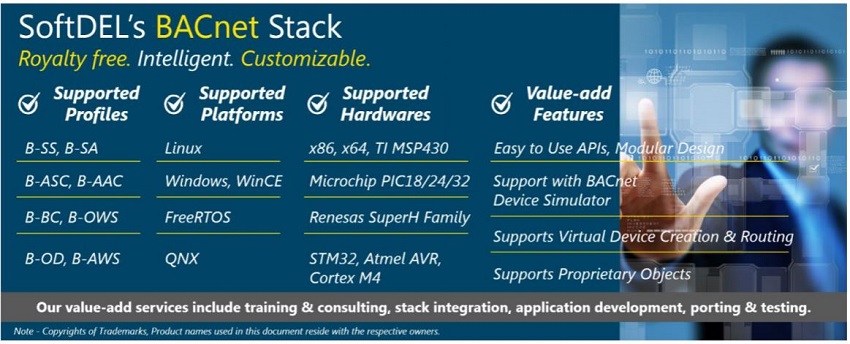 We also provide a product called "BOSS (BACnet Over IP Simulation System)" that brings a comprehensive simulation environment to help smart building OEMs and system integrators test their BACnet device portfolio. BOSS effectively simulates the BACnet functionalities and interoperability by simultaneous simulation of multiple virtual device configurations.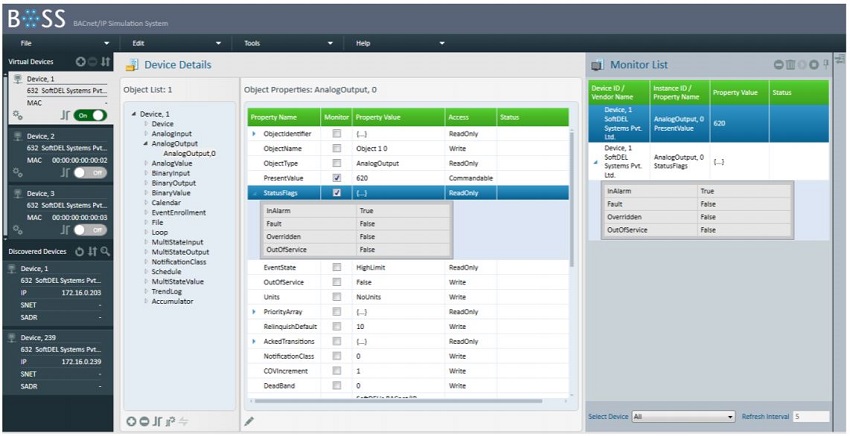 Sinclair: How can our readers get more information about SoftDEL Systems and its software products around the BACnet standard.
Shriganesh: Our website (www.softdel.com) features information related to our services and products. To get more information about our software products, please visit following links:
BACnet stack - http://bit.ly/2mIR2KY
BACnet Over IP Simulation System (BOSS) - http://bit.ly/2mIXCB1

Note – The data points (market size, trends, drivers, restraints) used in this interview, are based on various industry reports, news and articles. Copyrights of data points, images, trademarks reside with the respective owners.


---

[Click Banner To Learn More]
[Home Page] [The Automator] [About] [Subscribe ] [Contact Us]