---

EMAIL INTERVIEW – Rodrigo Miranda and Ken Sinclair
Rodrigo Miranda, CEO, Mercato BAS Supply LLC
Rodrigo Miranda is CEO and co-founder of Mercato, a 10-year-old company specialized in the distribution and manufacturing, of a broad range of products and solutions for air conditioning, building automation, power management, air purification, and electronic security that enable you to create and maintain more comfortable, intelligent, productive, efficient and safe environments.

---
A Controls Company in Brazil?
Mercato Brazil and Mercato BAS Supply are at different stages of their life cycles and obviously part of different market cultures. This calls for different business strategies.
Sinclair: What motivated you to create a controls company in Brazil?
Miranda: When I left Carrier in 2009, I wanted to do something different leveraging all the expertise I had acquired working with controls and automation for so long. I knew of the many problems faced by customers and I knew how to solve them. I felt like I needed it and that the time was right for me to dedicate myself to an opportunity where I could apply my knowledge and, obviously, invest in a market with potential. And the controls segment seemed like the obvious bet, as it is dynamic and invites constant innovation, while calling for suppliers who can rapidly respond to changing demands of products and services. We are working in Brazil to expand the controls market. Our actions are aimed at increasing customer understanding around the benefits resulting from an automated building installation.

Sinclair: What segment of the market is Mercato aiming to serve?
Miranda: Over the first 5 years, Mercato focused chiefly on HVAC (Heating, Ventilation and Air Conditioning). Over time we expanded our portfolio of solutions. Today, besides solutions in air conditioning automation and energy management, we offer solutions for air purification, electronic security and structured cabling. These solutions allow us to act in several segments to make the outcomes more comfortable, productive, intelligent, accessible, efficient and safer.

In 2019, Mercato BAS Supply LLC started a local distribution operation in the USA. The major line that we will carry is Belimo. The initial goal is to serve the Nashville Metro Market in Tennessee, but with nationwide coverage. We will be selling Belimo and Dwyer Sensors, Instruments and Access. Right now, we are certifying our own branded products in UL and will soon launch them in the North American markets.
Sinclair: Why did you partner with Tridium?
Miranda: The partnership with Tridium is in line with Mercato's vision to create, promote and provide state-of-the-art controllers, instruments and devices for automation and HVAC-R. We believe that the Tridium brand is recognized by the market for offering high-tech products that are reliable and offer a truly open platform, with infinite applications and possibilities for its customers. This will allow Mercato to offer the Brazilian market: more complete solutions in controls and automation and the possibility of integrating all the other subsystems sold by our company.

Sinclair: How are your solutions differentiated from others available in the market today?
Miranda: Besides our portfolio of high-performance brands and solutions, we believe our competitive edge is sustained by highly capable personnel. This includes employee training and organizational attitudes related to both employee and organizational improvement. Investments in our human capital allows us to create a consistent buying experience, conforming to corporate standards. To develop a quality relationship with the customer, we provide numerous interactions or "touch points" that begin with brand awareness and continue through the pre-sales, first purchase, installation, customer support, services, ongoing purchases, and long-term care. We believe that focus on customer experience, technical expertise and human capital, makes Mercato a company that is well recognized in the market, thanks to the engagement of its employees in meeting customer needs at several of these touch points.

Sinclair: What is the next step for Mercato?
Miranda: Mercato Brazil and Mercato BAS Supply are at different stages of their life cycles and obviously part of different market cultures. This calls for different business strategies. Our first step, this year, is to consolidate our business and brand strategy in both the Brazilian and American markets. We will test and improvise on these strategies to achieve the growth and market share that we are confident of achieving.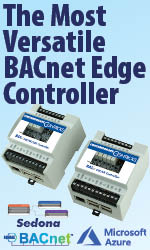 Sinclair: Why did Mercato decided to be Global?
Miranda: We pay constant attention to everything going on around us and are always looking for new customers and potential markets. In 2017, we initiated a viability study for the internationalization of the Mercato brand. We decided on the competitive American market and the viability study indicated Nashville-TN as a city with major potential to initiate a physical operation outside of Brazil. Halfway through 2019, we began taking our first steps towards operating outside of our borders. We now have a team of five people in an office in Nashville and another four providing remote service from Brazil, including technical support and applications development. Brand internationalization has fostered an important exchange of expertise (in terms of culture, processes, technology and different consumer behaviors) between Brazilian and American operations, and this could become a competitive edge in the future. Proof of this lies in the fact that we will soon be exporting products manufactured by Mercato to meet the needs of the demanding and competitive American market. Additionally, through brand internationalization, we have done a great job at meeting the needs of the Latin American market, both in terms of manufacture and distribution.

International expansion was the best way to grow our company. We still have plenty of opportunity to expand in the Brazilian market. But entering the international arena can protect us against the risk of decline in domestic markets and, most important, significantly improve our overall growth potential.


---


[Click Banner To Learn More]
[Home Page] [The Automator] [About] [Subscribe ] [Contact Us]