---
Environmental. Social. Governance.



These Three Words Combine to Form a Powerful Concept that is Buzzing Through the Built Environment.




Marc Petock
Chief Marketing & Communications Officer,
Lynxspring, Inc.

Contributing Editor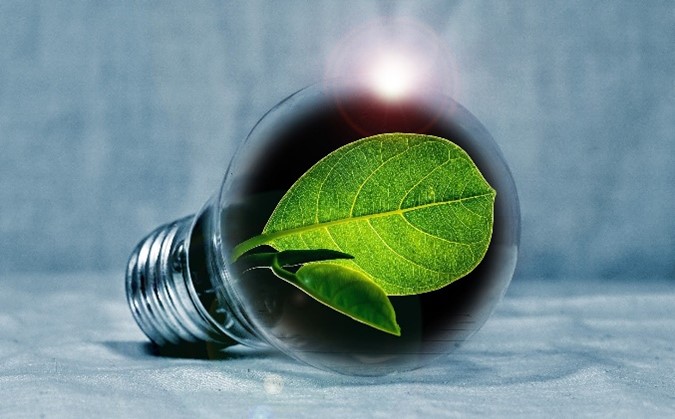 "Adoption of smart building technology is at an inflection point driven by connectivity, data, edge, cloud, and the convergence of operational and workplace outcomes. The industry is currently being influenced by several forces which are creating this inflection point. The influence of flexible workplaces and demand for IAQ, the increasing number of connected devices and systems, cyber threats, and the global drive toward net-zero all depend upon connected and smarter buildings. In addition, this is encapsulated by the ESG movement where organizations are being compelled to be more conscious and demonstrate how they are addressing various environmental & social factors."
Marc Petock
As Ken's suggested theme for this month, "Radical Reinvention Reconfiguration & Forced Evolution", there are many avenues one could choose to go down. For me, I have elected to focus on one: ESG.
2020 was the year we saw ESG go mainstream. Then 2021 could be classified as the year in which businesses began to earnestly explore the implications of the transition towards ESG and to consider how to achieve sustainable outcomes and impact.
In 2022 we are witnessing that the developments of the past few years have set the stage for a significant ramp in ESG initiatives. We have seen several organizations announce pledges to become net-zero carbon and make ESG commitments. Real estate, corporate facilities, and sustainability directors are on the front line for operationalizing these ambitions and driving action at the building level.
ESG is playing an influential role across all businesses globally, including the built environment. These initiatives are resulting in C-Level involvement and re-engagement in energy management, carbon reduction, net-zero targets, water conversation, and more for their building portfolios.
Adopting ESG principles has become more pressing today with many building owners and operators making it a priority to invest in this effort. This acceleration has been driven by the heightened attention within the C-Suite on the broader impact ESG has on companies. Investors and executives realize that a strong ESG proposition can safeguard a company's long-term success, enhance its social influence and public relations, and help protect it from external pressures.
While adopting ESG principles and creating outcomes have become important, implementing a successful ESG program is one of the most complex challenges we are dealing with in our quest to make buildings smarter.
As we forge ahead, it is clearer than ever that the global impact of carbon emissions attributed to the commercial building industry needs to be treated with both urgency and attention. With buildings responsible for 28% of all annual carbon emissions, we are now in a critical position in which the decisions we make for our buildings could ultimately lead to two outcomes: either the industry makes major changes that will aid the planet, or we make the problem worse, bringing an already dire crisis closer to the point of no return.
Finally, ESG is not an endpoint, but an endless pursuit to make our buildings smarter and more responsible.
And by the way, I am not a fan of this month's theme title, "Radical Reinvention, Reconfiguration & Forced Evolution", but rather this: "Renovation, Reconfiguration, and Evolution" …. sorry Ken.

P.S. If you are going to the Niagara Summit (April 4-6) and want to hear more on this subject, please join me as lead a panel discussion on this very subject.
---


[Click Banner To Learn More]
[Home Page] [The Automator] [About] [Subscribe ] [Contact Us]