---

A common but simple definition of an intelligent building could be: "An intelligent building provides a responsive, effective and supportive environment within which an organisation can achieve its business objectives".

Mark Griffiths
Business Development Director,
Intelligent Building Solutions
It is true to say that a building cannot, in itself be intelligent as for me, intelligence suggests an accurate, fast response using knowledge, experience and judgement based on facts and intuition. In order for a building to be intelligent, it relies on some human involvement to make decisions or even to write a database containing rules for 'what if' scenarios.











A common but simple definition of an intelligent building could be: "An intelligent building provides a responsive, effective and supportive environment within which an organisation can achieve its business objectives".
What are the benefits of integrated, intelligent buildings?
Integration
Integration can be problematic in closed systems that run on separate networks with proprietary protocols. Surely it would be beneficial to have a 'cause and effect' system, so for example when an access control point is forced open, alarms are generated and the CCTV cameras start filming and recording the event. This requires integration between the two systems – CCTV and Access Control which can be both time consuming and costly if they are independent systems running on separate networks.
Support / manageability
Multiple different systems result in multiple head-ends which in turn causes a high degree of complexity for the users of the system. With multiple head ends the controller can suffer from overload causing stress and fatigue.

Over time, non integrated systems become more difficult to support and manage and also more costly in terms of energy usage. Non integrated BMS increasingly becomes more expensive and more divergent from the energy strategy. Energy management and carbon emissions are now high on the agenda and can be addressed by using an open standards building networks to be able to monitor and control energy consumption. Building Automation Systems (BAS) for example can save energy by widening temperature ranges and reducing lighting in unoccupied spaces. A BAS also reduces costs for electricity by shedding loads when electricity is higher-priced. Often, a building can be designed so that air-conditioning and refrigeration can be deferred.

Procurement becomes more complex for the Building Managers with a variety of separate systems. The Main Contractor (MC) splits the packages up to the Mechanical (M) and Electrical (E) Contractors, which each have a number of sub-contractors, which in turn have sub-contractors which often cannot communicate. Streamlining the procurement process could therefore substantially reduce the risk of delays in deployment of the open standards network. An alternative and more efficient process could be to appoint an IT Communications and Security contractor to design, build and maintain the open standards network providing one point of responsibility.

Cost

A number of studies have shown that there are cost savings in both the OPEX and CAPEX lines with an integrated approach, whereas a closed, non integrated system is costly.

A 'siloed' closed system is inflexible. Flexibility and productivity for the Facilities Managers and IT teams can be improved via using an IP network, web interfaces and a variety of devices enabling enhanced monitoring and control. This means that applications could be shared within the building anytime, anywhere – providing maximum flexibility.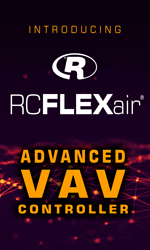 What are the main risks and concerns?
The main concerns are around the security of the data and the resiliency of the system. A common myth is: transmitting video for security purposes over an IP network is not secure. In reality, as with any data network, providing that the correct security measures such as firewalls, VPNs and password protection are implemented, IP surveillance is just as secure as the millions of financial transactions made online every day. If this is compared to typical analogue surveillance systems that have no encryption or authentication methods, then it is clear that bringing security into an existing IT security environment has many benefits.
Another concern is what if the network goes down? The management of the IP environment utilises a whole range of IT devices and practices to allow the administrators a more interactive approach to system management. For example, IP based environmental monitoring devices can provide alerts based on increased temperature or water ingress, thereby reducing potential downtime issues. These devices can work in conjunction with network management systems that monitor and manage the overall health and performance of the network. Additionally if the network has been well-designed by a leading systems integrator such as Dimension Data, there is redundancy built into the network and also there is no one single point of failure. With all the appropriate measures in place as part of the existing data network the overall result is a more reliable system.
---
About the Author
Mark Griffiths (mark.griffiths@uk.didata.com)
Business Development Director, Intelligent Building Solutions at Dimension Data UK
Mark Griffiths is responsible for leading Dimension Data's initiative on Intelligent Building Systems – bringing together the core infrastructure and IT solutions to help owners and tenants to maximise the value of their investment/ tenure. Previously Mark was UK Marketing Director and joined Dimension Data in 2001, as European Marketing Director working across Dimension Data's ten European territories and in 2003 Mark transferred to the UK subsidiary. Prior to joining Dimension Data in 2001, Mark worked for a technology internet start-up and a strategic consultancy both based in London, while he started his career at Procter & Gamble, based in South Africa and Italy.
---


[Click Banner To Learn More]
[Home Page] [The Automator] [About] [Subscribe ] [Contact Us]