---

Fortify your Business Continuity/Disaster Prevention readiness through a comprehensive Environmental Monitoring solution.

Fred Kemp,
Vice President Marketing & Sales,
Invetex Corporation
IT/Facilities Management professionals are faced with the challenge of securing a comprehensive solution that protects their important mission critical IT assets. Today's data centers are complex and handle an immense workload and any failure results significant costs to throughout the entire organization. Consider the following statistics from recent studies completed by Contingency Planning Research and Michael Sigourney of AVTECH Software, Inc.











Impact of Environmental Events
61% of data centers report that downtime is due to environmental issues impacted their operation at least once during the past year.

23% of data centers report that downtime due to environmental issues impacted operations five or more times during the past year.

59% of data centers report downtime lasts ½ day or more.

27% of data centers report downtime lasts 1- 3 days.

45% report that downtime costs $10K per incident.

11% report that downtime costs $50K per incident.
If you do the math, that leaves only 16% of all data centers saying that environment issues did not impact IT uptime or reliability at their facility last year. If you're in that small percentage group, congratulations. However, the statistics indicate that you'll likely join the other 84% this year. The key question for you is how often will disaster strike and how much will it cost? No matter what downtime costs, it's too expensive and impacts more than just money. Perhaps this is a good time to consider implementing a proactive approach to monitoring IT environment issues to enhance your Business Continuity and Disaster Prevention program.
IT/Facilities managers should monitor critical issues like temperature, power, water leaks and flood, humidity, smoke, airflow and room entry. According to Sigourney, these conditions typically referred to as the "Big 7", can easily bring any data center to a complete stop in minutes if problems arise. These IT environmental concerns are hot topics in any computer trade publication today and will remain so as computer rooms and data centers continue to change in design, form and function. Because power consumption is rising significantly as devices get smaller and more powerful, allowing users to cram more and more hardware into a single rack, they require significantly more energy to keep cool. If a problem does arise, it now impacts IT uptime and integrity in just minutes instead of hours or days like before the year 2000.
The "Big 7" of Environmental Monitoring
Temperature (high/low)

Main & UPS Power (interruptions)

Flooding/Water (water leaks, air conditioning condensation)

Humidity (high and low)

Smoke/Fire

Room Entry/Motion

Air Flow (air conditioning or fan status)
Recent studies in the area of IT environment concerns and practices have lead Forester Research, one of the world's leading independent technology and market research companies, to state that it expects IT environment monitoring to become a $11 billion industry by the year 2010. They state that a reactive approach is not cost effective and incurs too much downtime- automation is the answer. The need for this technology is obvious and the benefits become highly apparent to IT/Facilities managers the first time a problem is experienced.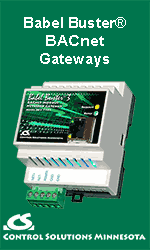 A Proactive Approach is the Best Approach Because Computers Don't Swim
The concept of knowing early and immediately about developing environmental problems is easy for all prudent managers to understand. A business does not have to encounter a flood for the IT/Facilities staff to know that computers don't swim!
Steps to Prevent IT Environmental Disasters
Install Monitors for Immediate Detection

Automated Alerting to Responsive IT/Facilities Management Staff

Automatic Shutdown and Action Procedures

Fast and Appropriate Response by the Staff

Review, Analyze and Plan Future Prevention
Environmental Incidents in the Computer Room by Frequency of Occurrence and Recommended Sensors to Monitor Environmental Conditions (Source: IntraComputer)
Over Temperature (Strategically placed digital temperature Sensors)

Failure of Primary / Back-Up Air Conditioning Systems

UPS keeps CPUs alive while Air Conditioning is off

Water Flow

(Dropped ceiling and Raised floor water sensors – ceiling tile, cable, and spot water sensors)

Condensation overflow from Air Conditioning Systems

Ruptured water pipes

Structural leaks from outside the building

Leaks from other building tenants

AC Power Irregularities

(Power Sensor that monitors power supply)

Over/Under Voltage

Spikes, Drops and Black-Outs

High Frequency Noise

Failure of Back-Up Generators

UPS Failure

Restricted Air-Flow

(Air Flow Sensor to monitor air movement)

Personnel Intrusion

(Room Entry Sensor)

Accidental incidents

Burglary

Malicious mischief

Improper Humidity

(Humidity Sensor)

Smoke / Fire

(Fire/Smoke Sensor)
Making the most of your Business Continuity/Disaster Prevention Plan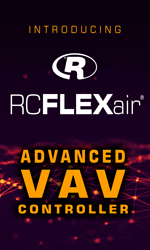 There are 3 primary functional components managers should expect and demand from an IT environment monitoring solution. These include: Monitoring, Alerting and Automatic Response. Just discovering a threatening condition or problem is not enough. IT managers need to be notified about issues in real-time by any and all methods technology allows, regardless of when or where they may be. Then, if appropriate, automatic responses should shut down servers & important hardware, transfer processing, start or stop applications and more within seconds. Anything less is an incomplete solution that will later cost you both downtime and money.
There are a number of systems available that provide interface of the monitoring systems that can link the responsible parties to the respective environmental events. Computer protection systems can be easily interfaced to the protected host via Ethernet or RS-232 Serial Interface with SMS Alerts, SMNP Traps or SMS messages via external GSM modem.
Data centers are each unique in their environment monitoring needs and potential risks. Applying a "one solution fits all" approach obviously is not appropriate. What seems to work best for many managers is an approach of using a combination of different solutions, some larger and some smaller, to meet the current IT monitoring needs that exist within a data center or throughout an organization. As the data center environment and needs change over time and with new equipment, managers have the greatest flexibility to move monitoring hardware and sensors.
The need for IT environment monitoring is obvious although the choice of how to implement such is not. A good IT environment monitoring investment should be made by weighing the initial cost against potential savings or benefits of the solution, both for the short and long term.
---
About Invetex Corporation Water Sensing and Temperature Range Monitoring Solutions
Invetex Corporation, headquartered in Huntsville, AL, has designed a unique product line that detects water leaks and temperature changes above drop ceiling and at the floor level. Both the Halotile and Aquapede products, in conjunction with the Invetex monitoring system is the most comprehensive fully functional water leak detection system on the market today.
Halotile - The Halotile is the only product on the market that adequately provides complete water detection coverage in the suspended ceiling area of computer rooms.
The Halotile detects water leaks and temperature extremes in offices and server room environments. It is made from a unique durable closed cell foam and fabric that offers excellent water and temperature change detection. Each 2'x2' Halotile contains 36 water sensors for enhanced water detection. Each tile also contains a temperature sensor to detect temperature extremes.
IMS Monitoring System - The IMS Monitoring System provides visual, audio alarms as well as independent contact closures to interface to existing alarm systems, auto dialers, and computers for remote locations. Advanced notification and tracking applications are also available with the IMS 2000 RS232/USB/Ethernet/Wireless interface.
Aquapede - The Aquapede is a modular floor water sensor, created to be snapped together to form large geometric shapes to provide areas of water detection on the floor or other flat surfaces. Each Aquapede link is constructed using durable plastic that is fitted with two floating metal blades that run parallel to one another under a durable plastic cover. The floating feature allows the blades to adjust to uneven floors and still maintain their full sensing capabilities. The Aquapede has a unique advantage over traditional cable sensors because of the flexibility of coverage and the elimination of memory re-coil that often occurs with the cable sensors currently on the market. Cable sensors are also susceptible to cleaning agents commonly used in commercial buildings.
For more information visit www.invetex.com or call directly at 866-583-5029 or email: fred@invetex.com
---


[Click Banner To Learn More]
[Home Page] [The Automator] [About] [Subscribe ] [Contact Us]