---
Autonomy as a Transformer of the Building

The playing field has been tipped toward autonomous systems optimizing energy based on transactive principals—and that can only be good.

Toby Considine
TC9 Inc

The New Daedalus

Contributing Editor

Readers of this column know that I believe that in Building Automation systems there is little between over-integrated and non-communicating. Autonomous systems are moving into the middle ground—and it is long overdue.
We all know about the non-communicating systems. They are relics of a time of cheap energy, constant [over] supply, expensive integration.
Set against these are the systems in which all activities are tightly coupled and tightly integrated. Tight integration is expensive, and absolutely necessary for the chemical processing plant, for the pharmaceutical processor, and for a few other edge cases. For the rest of buildings, the expense often outweighs the benefits. This problem is compounded because it can reduce occupant satisfaction as all influence over the building moves far away.

The middle ground, the ground of autonomous systems loosely integrated is coming to the fore. Dr. Godfried Augenbroe, based in the Georgia Tech School of Architecture, has repeatedly demonstrated superior performance of collections of autonomous systems over monolithic integrations, superior in energy performance, in tenant satisfaction, and in maintenance. This superiority holds true with the same equipment and the same software in the same buildings.
The reason autonomous systems do better has been described by the Chicago school of economics as the knowledge problem; central authority cannot understand the local situation as well as it thinks it does. It was best illustrated, horrifyingly, in the air warfare in the Pacific during World War II, when planes were fitted with rafts adequate to support a pilot of median weight. One size does not fit all—and one algorithm does not fit all over time.
The Department of Energy went public on the long developing Volttron project. The Volttron project is cool for three reasons. First, it is a large open source project for distributed management of energy (https://github.com/VOLTTRON/volttron/wiki). Second, it might just move transactive energy into the mainstream, albeit the crippled version of transactive energy that has been coming out of PNL for the last few years. Third, your son might just believe he has the coolest dad ever, at least until he realizes that the Vollttron building will not appear in the next Transformers movie.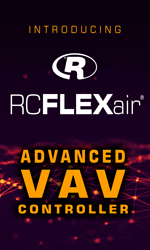 I need to learn more about Volttron. As I understand it, Volttron systems share simple models of projected energy use with a central building controller which is then able to manage over-all load shape. Volttron supports the system model at the heart of the ASHRAE SPC 201. It faces the barrier of requiring a do-over in existing buildings, but it can use the springboard of open source to vault over that layer. Many people will make a lot of money retrofitting existing systems with a Volttron personality.
I prefer more fully transactional models for autonomous systems, ones that use transactive techniques to create spontaneous order. I don't think that Volttron can achieve even nominal self-integration goals. I prefer the distributed, emergent behavior model that The Energy Mashup Lab is trying to build. However that plays out, the playing field has been tipped toward autonomous systems optimizing energy based on transactive principals—and that can only be good.
The systems architecture of energy using systems is moving toward autonomy.


---


[Click Banner To Learn More]
[Home Page] [The Automator] [About] [Subscribe ] [Contact Us]