---

EMAIL INTERVIEW – Michael Nark and Ken Sinclair
Michael Nark, CEO, BuildingIQ

Michael Nark brings over 25 years of experience in software and technology-enabled service delivery businesses. He recently served as President and CEO of Power Analytics. He has a proven track record of building successful, efficient organizations and experience in leading companies to profitable growth. Prior to Power Analytics he was President and CEO of Prenova, an energy management services provider to the C&I marketplace where he led the business to triple digit growth. Prior to Prenova, he served as President and CEO of GEOCOMtms, a fleet management software provider to the oil and gas industry. Michael holds a B.S. in Engineering from Miami University.

---
Learning by Listening

Our system collects and stores only information directly related to control, optimization and monitoring of the BMS system.

Sinclair: How is BuildingIQ able to meet the needs of different types of facilities?

Nark: Our solution is based on the principle of "learning by listening." We use a flexible mathematical model and feed it data that is coming from the building and our cloud-based platform. After "listening" to the data, it is then used to fit the building into a series of parameters that custom-tune a baseline model.

Sinclair: What role does predictive analytics have in energy management?

Nark: Predictive analytics have a vital role to play in energy management. We are in the middle of summer right now. It is no secret that in the afternoon temperatures are going to reach all-time highs and for a large portion of buildings, the electrical load is going to be dedicated towards cooling operations. Predictive analytics, however, allow energy management systems to identify these patterns and adjust accordingly. Instead of creating instantaneous cooling, the system recognizes it as more effective and cheaper to pre-cool the building and coast through periods of peak demand.

This is one of the more obvious examples, but what about using predictive analytics to learn the "behavior" of a building. Imagine a building that is able to recognize that on most Fridays tenants leave a little early and are out the door by 4 p.m. With no tenants in the building, it is possible to re-set the duct static pressure a bit earlier and ultimately save on energy costs.

BuildingIQ's software makes this type of functionality possible by using Predictive Energy Optimization™ variable such as utility pricing, weather forecasts, building characteristics and occupant comfort to automatically make these types of changes within a facility in real-time.

Sinclair: What are the expected savings from your solution?

Nark: The system is able to reduce HVAC energy costs by as much as 25 percent. In addition, we are freeing up labor hours for facility managers and building engineers so that they can focus on more important tasks. Overall, relieving the tight budgets many operations budgets have and creating free cash flow, which can be used on other capital intensive projects.

Sinclair: A big struggle many companies face when promising energy savings is actually proving it. How do you overcome this obstacle?

Nark: It is important for solutions to have a very transparent process when it comes to measurement and verification of energy savings. BuildingIQ has M&V capabilities built into the system consistent with the industry-standard International Performance Measurement and Verification Protocol. BuildingIQ can compare baseline conditions to actual conditions — the past to the present – in order to single out savings resulting from the energy management system. We have a great whitepaper on our site that outlines the approach we take with more detail.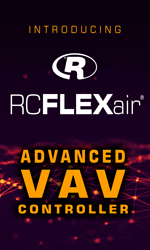 Sinclair: Are there any other obstacles you feel are holding back the technology from being in every building?

Nark: Risk. Many people in our industry view energy efficiency technologies as risky. M&V is certainly one way to move past that but it is also the business model a company takes. The great part of using cloud-based technology is that it requires minor adjustments to infrastructure and can be offered on subscription basis. In addition, a cloud-based approach allows a building to take advantage of the technology they already have in place. Instead of replacing, they get to optimize an asset they already invested in.

Sinclair: There are many advantages of taking a cloud-based approach, but how do you address the security issues that come with this?

Nark: BuildingIQ's security is equal to online banking. We take it very seriously and only take what we need. Our system collects and stores only information directly related to control, optimization and monitoring of the BMS system, and never collects personally identifiable information about customers except with their explicit written permission. We also employ a full-time Network Operations and Security team responsible for development, documentation and implementation of security policies and standards. The team is also in charge of maintaining the company's perimeter defense systems, developing security review processes and building customized security infrastructure. Security is not a static thing, it is constantly evolving and we take every precaution to be ahead of the game.
---

[Click Banner To Learn More]
[Home Page] [The Automator] [About] [Subscribe ] [Contact Us]