---
The second biennial Lynxspring Exchange & Technology Showcase Conference beginning October 1, 2017 at the Hyatt Regency Scottsdale Resort & Spa at Gainey Ranch in Scottsdale, Arizona brings Lynxspring technology partners together with attendees that include industries' leading system integrators, contractors, building owners, facility managers, and energy system experts to exchange, collaborate, network and learn about today's operating systems and solutions for operating facilities smarter, safer, more securely, more efficiently, at peak performance levels, and to experience the latest in advanced smart-devices and applications. The conference is a tremendous opportunity to meet one-on-one with the leading companies delivering and deploying the latest technologies and solutions that are changing how buildings and facilities are managed and operate.
The Keynote Topics being developed for the 2 ½ day conference include "IoT, the Evolution and Disruption in Our Industry - Insights and Opinions" and "Expressing the True Value of Energy Projects Using Customers' Own Yardsticks."

The Conference is split into two tracks - a Business Track and a Technology Track. all focused on a wide range of topics such as:

The Technology Track will focus on topics such as:
Think Inside the Box
Unveils Lynxspring's new Onyxx® Application Independent Platform (OAIP) and demonstrates how developers can connect nearly any device or application to the Internet quickly, securely and seamlessly.
What's Up with Niagara? This session is devoted to the Niagara Framework and a look at future development plans for the technology, Niagara Analytics, and Enterprise Security.
The Lynxspring JENEsys® Edge™ 534. An HVAC Equipment Controller and More.
The Lynxspring Product Roadmap
Niagara, Onyxx® and JENEsys® Edge™ Short Cuts and Best Practices
The Business Track will focus on topics such as:
Mastering the One-Page Proposal for Energy Projects
The Edge and its role in today's built environment
OT and IT – Closing the Gap
Smart Buildings Boot Camp Presented by Intelligent Buildings
Securing Facilities for Today's Cyber World
Intelligent Buildings in the Digital Age, Discussion, and Perspectives from Leading Consultants
Integrating Data & Analytics

Cabling for the Intelligent Building

Value-Added Applications
Best Practices/Case Histories/Lessons Learned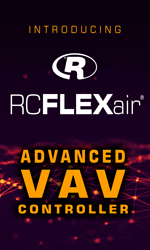 The 2017 Lynxspring Exchange & Technology Showcase is hosted by Lynxspring and is sponsored by leading solutions providers, all of who will be exhibiting their latest hardware and software in the Technology Showcase open throughout the conference. Of the 20+ Sponsor Exhibitors to date, this year's GO BIG Sponsor is Tridium. The Gold, Silver and Bronze Sponsors exhibiting include KMC Controls, Belimo, Conserve It, Connexx Energy, Blue Ridge Technologies, Connect Air, Eagle Technology, eSight Energy, Intelligent Buildings, IoTium, Selling Energy, SkyFoundry, Viconics, Windy City Wire, ACI, BidTracer, and Functional Devices. Special and Media Sponsors include Project Haystack, Realcomm, A New Deal for Buildings, Frost & Sullivan, Automated Buildings, CABA and ControlTrends.

More information about the 2017 Lynxspring Exchange & Technology Showcase Conference is available at: http://www.lynxspringexchange.com.

Conference Registration for the 2017 Lynxspring Exchange & Technology Showcase Conference can be completed online at: http://www.lynxspringexchange.com/register.



---


[Click Banner To Learn More]
[Home Page] [The Automator] [About] [Subscribe ] [Contact Us]