---
Across My Desk

snippets, blog bits, and url links that are about to fall off my desktop

Founder, Owner, Publisher AutomatedBuildings.com
Every month there is a blizzard of information contained in the emails and newsletters that cross my desk on their way to AutomatedBuildings.com. Some of this information is not in the form of any type of content we can publish but I feel I should share with you these snippets, blog bits, and URL links that are about to fall off my desktop.
On a daily basis I tweet as @Ken_Sinclair https://twitter.com/Ken_Sinclair

I tweet links I think will be of interest and part of our rapid industry evolution.

Also, http://automatedbuildings.com/ maintains this LinkedIn online blog for the magazine a great place to interact.
But I still have stuff falling off my desk I feel I should share,

Healthy people through better buildings: That's our daily focus here at the International WELL Building Institute. With your help and support, we're proud to anchor a shared community that has been hard at work. Together, we're building on the vast global infrastructure of green buildings and communities, and sharpening the focus of that work on the people who use them for habitat, commerce, knowledge and fun. I've been referring to our work as sustainability's "second wave," and it's gathering powerful momentum, evidenced by the fact that last week, the WELL Building Standard crossed the 100 million square feet threshold for registered and certified projects in more than 30 countries around the world.
Leading Property Group, Charter Hall on Optimizing the Tenant Experience Posted by Meggy Hearn on July 19, 2017 Charter Hall is a leading Australian property investment and funds management group that owns and manages over 300 office, retail, and industrial properties to make up the country's largest managed portfolio at more than AUD$20 billion. With a progressive approach to innovative workplace design and building technology, Charter Hall has brought on Comfy to help provide a first-class workplace experience for employees and tenants.
The Things Network: Building a global IoT data network in 6 months In 6 months we provided a complete city with a new breed of wireless data network, inspired more than 100 cities around the world to do the same and raised 300.000 euro through a crowdsourcing campaign build the network world-wide. The first months of The Things Network were a rollercoaster and this is the story.
One and a half years ago we started on a mission: to cover the entire world with an open and decentralized Internet of Things data network. Thanks to you, The Things Network is now active in more than 400 cities across 84 countries. Why? Because there is no permission required. The network is open and everyone is free to contribute, use it, and build on top of it.
Private LTE networking technology—LTE-based wireless technology for local and independent networks—enables users and customers to integrate diverse sensors, machines, people, vehicles and other devices across a wide range of applications and usage scenarios. It treats user concerns—from reliability and service quality, to security and compliance—as challenges that can be addressed by a single, scalable wireless networking solution which leverages LTE's technology and ecosystem benefits. In taking this perspective, Private LTE networks are jumping ahead of the current market confusion surrounding wireless connectivity and are re-defining how value is created from devices and data.

BOMA BEST Sustainable Buildings 3.0 Application Guide (updated June 2017). This guide is specifically written for buildings wishing to achieve a BOMA BEST Sustainable Buildings certification using the new BOMA BEST Online Platform, as well as those wishing to use the new 3.0 version of the questionnaire.
Capture full knowledge potetinal Employees' knowledge comes from:
10% - formal learning programs
20% - mentoring, feedback and discussion with others
70% - on the job experience Unlock the full knowledge potential in your organization by sharing all your formal learning and informal knowledge in a single location, making it easier for employees to access the information they need to work more effectively.
What is The Impact of Blockchain on IoT? Computing devices have been connected via a "distributed-client to centralized-server" architecture for decades, a model that is neither scalable or securable enough to support the Internet of Things ecosystems forming today. Expanding these ecosystems to take advantage of data collected across a diverse collection of devices, systems and people requires overcoming fundamental challenges to scalability that arise in the shift to a decentralized information architecture. To decouple the identity of data from its architecture is where the deeper value of IoT lies. It implies a new economic model, where data becomes fluid and contextualized by the exchanges between devices, web services, and human users. Rendering objects smart in the context of network interactions is still fraught with issues, from human error to security to the integrity of intermediaries; every interaction you have online relies on some trusted authority, each of which has their own vulnerabilities and security threats. Blockchain is a model for reliable and secure data collection and brokering across distributed multi-party systems, based on distributed consensus of events past and present.
When a Master Systems Integrator Wants To Put All Your Systems on a Single Pane of Glass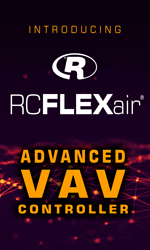 Somethings are great in theory but are disastrous in reality. Bringing all your building systems under one front end, or "single pane of glass," is one of those things that sounds great, but does it really work? What are the pitfalls? The unintended consequences? The benefits? In this video John Guardiola,from Bedrock, and Jason Houck, Hepta Systems, answer these questions and offer perspectives and advice that are priceless
5 EHS Management Trends and Impacts to Watch in 2017 Environment, Health, and Safety (EHS) business function has been relatively slow to change over the years. In some respects, it might be considered a laggard; for example in the adoption of enabling technology. Developments in recent years are changing that and bringing EHS management more to the forefront, mostly driven by the need for more rigorous management of operational and supply chain risks to ensure safe, sustainable, operations and products.
a knowledge management platform which connects an organization, enabling colleagues to share knowledge and collaborate instantly in a secure and social environment.

A Bit of Humor:

WELCOME TO OUR STARTUP WHERE EVERYONE IS 23 YEARS OLD BECAUSE WE BELIEVE OLD PEOPLE ARE VISUALLY DISPLEASING AND OUT OF IDEAS
---


[Click Banner To Learn More]
[Home Page] [The Automator] [About] [Subscribe ] [Contact Us]