August - Building Communities of Trust
The task of building communities of trust has been an ongoing journey for our industry. Some one just identified our present web site as the pioneering online magazine that containing our industries heritage.

Yes but our history is evolving daily. We now link to social media blog bits videos etc, not dot com as was our original focus. As always we attempt to links known communities of trust together to document our Automated Buildings history evolving daily.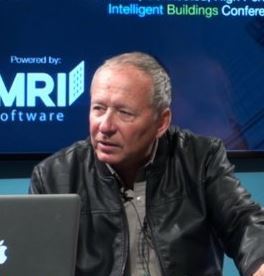 This is the best said comment that I have heard that nicely says your web site looks funny but it is functional and links to our amazing industry history. The fact that we http://automatedbuildings.com/ are still online and relevent after 21 years is a giant demonstration of industry Trust.
Thank you industry.

Be sure to read our two trusty August reviews,
Building Communities of Trust - Trust is the new currency, a now commodity we need to create to embrace our remote renaissance

And Creating Outcome Based Platforms of Trust - This new corporate mandate requires that all employees be insured that they are safe at home, at the office, and in the in between.
Our https://www.mondaylive.org/ sessions are teaching us not only do we have to trust each other we need to create the new currency "trust" to pave a path back to our Building. Occupants and Owners need to trust us now more that ever. A few shared views below.

Jump into the Monday Live! Conversation Here are some interesting pull quotes from just one show – and it happens every week. - Therese Sullivan, Customer Marketing Leader, Tridium Inc. Contributing Editor
Steve's review of Monday Live! This event is one more way to help us get through the pandemic and prepare for a new normal in commercial buildings post-COVID. Steven E. Jones The S4 Group, Inc.
Good discussion here on skill shortage in our industry

Solving the skill shortage gap, forever. We are not only looking at a skill shortage gap, but also the skill transfer/knowledge transfer gap. - Nicolas Waern, "The Building Whisperer"
Plus Taking Charge of Your BAS Career in the Age of Pandemics We are not only looking at a skill shortage gap, but also the skill transfer/knowledge transfer gap. - Skip Freeman, Senior Technical Recruiter, BASI Solutions, Inc.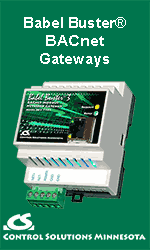 As always this new issue is a collection of great articles, columns, reviews, new products, interviews and of course the steady stream of news depicting our rapidly evolution and journey to create Trust.

Tell all our sponsors you saw their ads on the AutomatedBuildings.com web-site and thank them for supporting your free access to evolving Automated Building Industry information. Click on their ads and view their valuable products and services. Please review all Our Sponsors.

The news just keeps flowing thru our web-site, and RSS feeds daily, and of course the only way to find what you are looking for in the vast quantity of information on our site is with our site search engine http://www.automatedbuildings.com/search/sitesearch.htm

As always lots of new products, plus be sure to check our event calendar to see the number of events we have in our future.


---


[Click Banner To Learn More]
[Home Page] [The Automator] [About] [Subscribe ] [Contact Us]