---
EMAIL INTERVIEW – Srinivas Pattamatta VP of Marketing and Business Development Atmosic https://atmosic.com/



Srinivas brings a unique combination of business, product, and engineering to Atmosic. He has over 20 years of experience in wireless and other communication technologies. He has held a variety of business development and marketing roles in Mobile, Computing, Consumer Electronics, IoT, and Networking segments with Synaptics, Qualcomm, Atheros and NXP. He is an entrepreneur, having owned and operated Skyscape Aviation. Srinivas earned a Master's Degree in Electrical Engineering from Oregon State University and an MBA from Santa Clara University.

---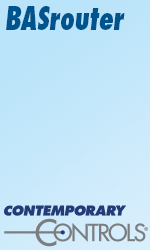 Sinclair - How does Bluetooth compare to Wi-Fi for IoT applications in smart buildings?
Srinivas Pattamatta - Bluetooth and Wi-Fi both enable connected devices to connect to a large installed base. While Wi-Fi is best suited for high throughput apps like 4K videos, Bluetooth is ideal for devices that only need to transmit smaller amounts of information and/or send information intermittently; for example, sensors that monitor temperature or beacons that show location. Furthermore, Bluetooth – particularly the newest standard, Bluetooth 5.0 – uses much less power than Wi-Fi, so most power-constrained devices rely on Bluetooth connectivity. One thing that's exciting is how the range of Bluetooth has improved over the years, so now Bluetooth 5.0 offers the same range as Wi-Fi for connected devices that use a low to medium data rate.
Sinclair - What are some IoT applications that are ideal for Bluetooth in smart buildings?
Srinivas Pattamatta - Today's smart buildings use a wide variety of IoT devices to power all sorts of applications. Bluetooth-powered sensors and beacons are often used to monitor temperature, humidity, air quality, the presence of gas, etc. to help buildings operate more efficiently and safely. Another popular use case is automated lighting systems that use sensors to detect movement and turn the lights on or off, saving electricity when a room isn't occupied.
Door card readers and electronic badges (eBadges) are also used often in smart buildings, along with locationing beacons which can help people navigate indoors. Since a smartphone's GPS isn't very helpful for navigating around a large facility, some buildings take advantage of locationing beacons to send information to a user's smartphone so they know exactly where they are.
Sinclair - What are some technologies that are helping to solve the problems associated with battery-powered devices?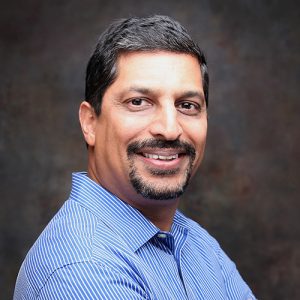 Srinivas Pattamatta - While IoT devices have many exciting capabilities, the growth of the IoT has contributed to a serious problem of battery waste. With billions of batteries being consumed every year, solutions that extend battery life – or even replace the need for batteries entirely – can make a meaningful impact.
The most important thing for extending battery life is to get the power consumption of a device so low that it only requires minimal energy to run. Atmosic created its Lowest Power Radio and On-demand Wakeup technologies to help solve this problem and significantly reduce the power consumption of connected devices. Our Lowest Power Radio technology uses radical power performance improvements to enable devices to connect to Bluetooth 5.0 with minimal power. Our On-demand Wakeup technology essentially works like a second pair of ears that listens for radio frequency (RF) wakeup signals coming in. The primary transmitter and receiver remain off until the second pair of ears "hears" RF wakeup signals and notifies the primary pair that relevant RF is coming in. Then, the primary pair, which performs data connectivity functions and therefore requires additional power, turns on to complete the transaction. This on-demand wakeup technique means that a device will only wake up when it's needed so it doesn't waste battery power.
Finally, managed energy harvesting is another innovative way to enable batteries to last forever, or enable devices to run without any batteries. While energy harvesting can be used in consumers' homes, it is particularly easy to implement in enterprise, industrial and office settings since companies can install energy sources, such as RF transmitters, at defined intervals. By controlling both the transmitters and the devices themselves, companies can ensure that devices can harvest enough energy to run properly.
Sinclair - How is energy harvesting able to provide enough power for IoT devices?
Srinivas Pattamatta - When power utilization is reduced to very low levels, managed energy harvesting is a viable power source for wireless connected devices. Energy harvesting is the process of capturing and storing small amounts of energy from external sources, such as RF power, photovoltaic(light), thermal and kinetic (motion). This energy is converted to electricity in place of, or as a supplement to, battery power. Storing the harvested energy on supercapacitors or rechargeable batteries helps extend the battery life of devices or remove the need for batteries. In the past, the deployment of battery-free solutions using energy harvesting had only been viable for very short-range applications. However, thanks to the combination of Bluetooth 5.0 and ultra-low-power functionality, power consumption can be low enough to be supported by harvested RF, light or heat energy, while still being able to provide the range and coverage equivalent to Wi-Fi.
Sinclair - What types of solutions does Atmosic offer for Bluetooth connected devices?
Srinivas Pattamatta -
Atmosic's M2 and M3 series use Atmosic's Lowest Power Radio and On-demand Wake Up technologies to provide 10 to 100 times lower power than other SoCs. Atmosic's M3 series also integrates Managed Energy Harvesting technology to enable batteries to last the lifetime of the device, or even to operate battery-free. Atmosic's M2 and M3 system-on-chips (SoCs) can be used for a wide variety of applications, including beacons, sensors, locationing devices, wearables, personal and asset trackers, remotes, keyboards and mice.
---

[Click Banner To Learn More]
[Home Page] [The Automator] [About] [Subscribe ] [Contact Us]