---
EMAIL INTERVIEW – INFRASTRUCTURE & CONNECTIVITY:LOOKING BACK AND LOOKING FORWARD INTERVIEW WITH JAMES CARLINI

---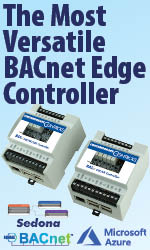 James Carlini is a visionary and strategist for mission-critical networks, technology, and intelligent infrastructure. He is president of his own consulting and research firm since 1986.
Looking back at predictions and forecasts can be very revealing. Many times, what people predict where business and social trends are headed is way off and does not even come close to reality or being accurate as time goes on.
Remember years ago when government and businesses were all going to go to the Paperless Office? That prediction never materialized.
That is not the case when talking to James Carlini about the importance of connectivity and the shift in real estate in the last two decades.
Carlini pointed out years ago in real estate, what is more important than just location, location, location for regional economic development and locating a high-tech company to a new city? He drew attention to the need for broadband connectivity, the growing dependence on high-speed communications-based systems and applications. From "Escape From Silicon Valley" by Om Malik from Business 2.0 Dec 2004:
"People are realizing that bandwidth equals startups and jobs," says James Carlini, a Northwestern University adjunct professor who studies broadband's impact. The mantra of those trying to figure out where to start or expand businesses used to be "location, location, location." Carlini says. "Now it's location, location—and connectivity."
Everyone knew you needed to be close to transportation and major highways for good economic development and sustainability of a growing economy. What they also needed to realize was new trade routes were becoming electronic and the need to be connected to major information highways was just as critical as to being close to traditional highways and transportation in the past.
Carlini's definition of infrastructure, the "Platform for Commerce", was a key foundation in supporting businesses and start-ups, but it was not just the traditional layers of infrastructure that were necessary.
Within his "Platform for Commerce" which was defined in a 2009 whitepaper for the US Department of Homeland Security, was the new layer of network infrastructure containing broadband connectivity.
From the same article, "Escape From Silicon Valley", Carlini observed:
Once the networks are in, someone is almost certain to buy them and run them if the original builders fail. Northwestern's Carlini thinks broadband's spread could prove to be one of the most profound engines of economic—and, ultimately, social—change in history, ranking with the railroads and the national highway system. "This could open up entire new fields of commerce and bring opportunities to areas that would never otherwise have had them," he says.
As consultant to the Mayor's Office in 1993 on the planning and design of the Chicago Emergency 911 Center, he recommended fiber optics as the connecting transmission media for the center. This recommendation was so unheard of, he got opposition from the phone company. They still implemented it and the Chicago 911 Center became decades ahead of every other center in the country with fiber optic connections not only to the central offices supporting it, but Chicago also connected 80 police and fire buildings with over 176 miles of redundant fiber optic cabling throughout the city. This was long before any municipality or corporate entity looked at a fiber optic ring to connect their buildings on their campus, let alone, across a city. At its opening in 1995, the only other entities using that much fiber optic cable were the network carriers themselves.
He was one of the first technologists to focus on getting networks up to gigabit speeds down to the end-users. When others were talking about providing 30Mbps to an end-user's home, Carlini was already telling everyone they should be planning networks using one gigabit per second (1Gbps) as the standard speed employed for connections and looking at fiber optics to the premise (not copper).
In a later project in the early 2000s, he worked with an 800-acre Intelligent Business Campus, the DuPage Business Center, which was focused on attracting tech-based companies and higher-caliber jobs into Illinois. In that business park, they brought in multiple network carriers running fiber optic services at 40Gbps speeds. This was while most were recommending and still implementing services of 30Mbps speeds.
Coming back to the present and looking forward to the future, let's get his insights on the next twenty years.
Sinclair: When you look at major cities today, what are they missing?
CARLINI:
Most cities do not really have a comprehensive plan to add to or improve their network infrastructure. They are either waiting for the federal government to hand them some money and ideas, or they just don't see the need to be improving all the layers in their "Platform for Commerce". (See CHART 1)
I am not talking about the traditional layers everyone is familiar with, like roads, bridges, and railroads. The layers needing just as much, if not more, attention are the network and power infrastructure layers. Those provide Intelligent Amenities.
CHART 1: THE PLATFORM FOR COMMERCE
"FIVE THOUSAND YEARS IN THE MAKING"
LAYER

LEVEL

DOMINANT INITIAL DRIVER OF IMPLEMENTATION IMPORTANCE

SPACE

(INTERPLANETARY)

(FUTURE)

8

JUST BEGINNING TO BE BUILT ((Space shuttles, space station, satellite networks) Future: mid-21st century, 22nd century?

US, RUSSIA, JAPAN, CHINA?)

BROADBAND CONNECTIVITY NETWORK

(CYBERINFRASTRUCTURE)

7B

(wireless)

7A

(wired)

CHINA, JAPAN, S. KOREA, NETHERLANDS, US

(beginning 21st Century, IBCs, IIPs & IRECs)

AIRPORTS

6

EUROPE, UNITED STATES (mid-20th Century)

POWER (GRIDS, NUCLEAR POWER, OIL)

5B (Nuclear)

5A

(everything else)

UNITED STATES (beginning/ mid 20th Century)

TELEPHONE NETWORK (ANALOG VOICE ONLY)

4

UNITED STATES (beginning/mid 20th Century)

RAILROADS

3

UNITED STATES (mid-1800s)

ROADS/BRIDGES

2

ROMAN EMPIRE (500BC- 476AD)

PORTS/ DOCKS/ WATER

1

PHOENICIANS (1200BC-900BC)

EGYPTIANS (3000BC-1400BC)
Source: James Carlini, 2009, 2014. All Rights Reserved. Also referred to by the US ARMY Corps of Engineers in several of their current publications on Infrastructure.
This framework depicting infrastructure is critical because it provides a more universal look at what encompasses the layers of infrastructure for today's global economy rather than what many people hold as a partial and traditional definition of infrastructure (roads, bridges, railroads, and maybe the power grid).
The reality is, cities are in stiff competition with other cities around the country as well as the world, to try to attract and maintain new corporate facilities which translate into new jobs. Jobs sustain the regional economy.
Sinclair: What if cities continue to overlook improving this area into the future?
CARLINI:
If cities have inadequate infrastructure which does not provide redundant, reliable service including routing diversity for both power and broadband connectivity, they will never be in the running when it comes to attracting new corporate facilities that translate into "good job creation" for their region.
In fact, those cities will start to lose current corporate facilities as they move to other regions which do offer these types of Intelligent Amenities within their infrastructure.
What has become so evident in the last decade, are cities competing with each other to attract new businesses and corporations to locate in their business districts. The takeaway from all this competition is "Economic development equals broadband connectivity, and broadband connectivity equals jobs."
Cities and their leadership need to understand the Regional Economic Framework (REF) they are situated in. All of these REFs are unique. (See CHART 2)
CHART 2 – REGIONAL ECONOMIC FRAMEWORK (REF)
Reviewing the REF chart, a city is based on a geographic area that is summarized by Level 1. Level 2, the "Platform for Commerce" (infrastructure) is built upon Leve1 1 and becomes the foundation for Level 3. Level 4, are all the jobs developed within the region and the regional economic climate is the summation of all the Levels combined in Level 5.
Sinclair: What can cities do to improve their overall structure for the future?
CARLINI:
Cities need to take an assessment of what they have to offer when to comes to corporate office space and other specialty buildings like hospitals, convention centers, and other real estate elements which make up a city. Smart Cities do not have dumb buildings and their power grid better be improved to become a Smart Grid offering redundant, resilient power running on a diverse routing scheme.
Cities need to use the TARGET Map of Technology as a template to see what applications and systems are obsolete. TARGET stands for Technology And Revolutionary Gadgets Eventually Timeout. No matter what technology we implement, it goes through those five stages, from cutting-edge (1) to obsolete (5):
1) Embryonic (cutting-edge, but has risk),
2) Proven (it already works somewhere else. But still is risky),
3) Accepted (more use it in various areas, less risk),
4) Safe (universally used, but offers no competitive edge) and
5) Obsolete (risk and disadvantage - which should be replaced)
When it comes to competitive advantage, spending more in the top three levels (1-3, the center of the bulls-eye) provides greater advantage, but also greater on greater risks. At the Safe level, there is no risk, but there is no competitive advantage to implement it.
Many cities (and states) are maintaining Obsolete systems (the outer circle) and there is both risk and competitive disadvantage to not replacing this drain on resources. (See CHART 3A & 3B)
Sinclair: What will Smart Cities Offer in the Future?
CARLINI:
A Smart City will attract new businesses which are dependent on broadband connectivity and power. Both services need to be redundant coming into the building and that means taking a total assessment of the downtown to find out which buildings are technologically obsolete. Any building with only a single connection to the substation for power and a single connection to a central office for connectivity is obsolete. Redundancy and routing diversity need to be offered in every office building if they wish to attract and maintain Class A corporate tenants.
Speeds for backbone networks should be planned to get into terabit speeds – the sooner, the better, as more applications come into play. These Intelligent Amenities are already being required by many corporate site selection committees when they review buildings and locations for new facilities.
CHART 3A – TARGET MAP of TECHNOLOGY (Five Levels)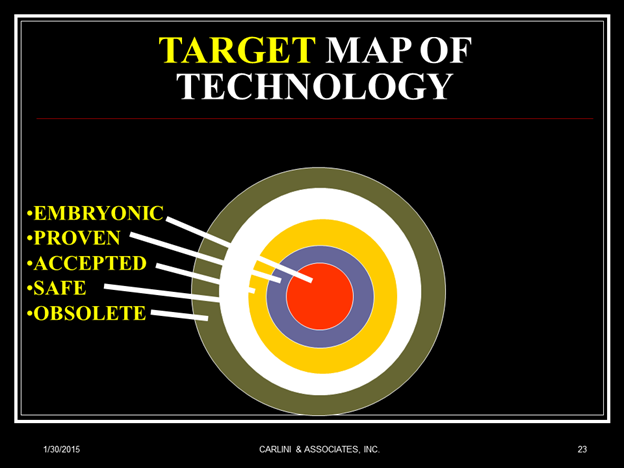 SOURCE: LOCATION LOCATION CONNECTIVITY, James Carlini, 2014, All Rights Reserved.
3B – TARGET MAP of TECHNOLOGY (Definition)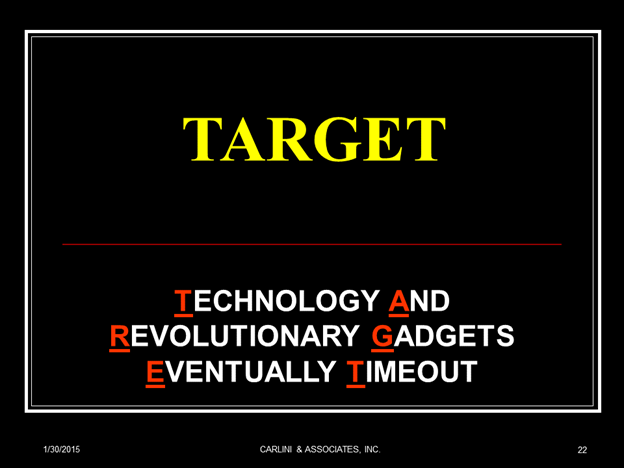 SOURCE: LOCATION LOCATION CONNECTIVITY, James Carlini, 2014, All Rights Reserved.
Sinclair: Can you give an example where this type of investment in the infrastructure has paid off?
CARLINI:
Yes. Most cities have not taken a sweeping action like improving their entire "Platform for Commerce", but in the cities which have focused on upgrading their network infrastructure to become more competitive, they have seen real improvements and results.
Take, for example, Fort Wayne, Indiana. In a recent study by WalletHub ranking the "Best- and Worst-run Cities in America (2021), Fort Wayne came up number 3 on a list of 150 cities for being "best-run" based on a myriad of metrics. (https://wallethub.com/edu/best-run-cities/22869 ) (See CHART 4)
It is interesting to note, Fort Wayne upgraded their entire network infrastructure to fiber optics over a decade ago and that investment has been paying off since then. Before that, Fort Wayne was a typical Midwest rustbelt city in a downward spiral losing corporate facilities as well as population.
Today, they are attracting a lot of investment from around the country as well as the world. This can be attributed in part, to their improvement of their infrastructure. According to their officials: (From the Greater Fort Wayne Metro Chamber Alliance - https://www.greaterfortwayneinc.com/allen-county-stands-tall-continues-growth-in-2020/ )
In December (2020), Allen County officials announced they had issued more than $1 billion in building permits for the fourth consecutive year. The county had never eclipsed the $1 billion mark in any year prior to 2017.
"Despite the challenges resulting from the COVID-19 pandemic, Allen County has shown resilience in 2020 with another year of building permit values exceeding $1 billion," Allen County Commissioners Rich Beck, Therese Brown, and Nelson Peters said in a joint statement. "Additionally, our efforts through our land banking program to create new sites in the market have been vital to strengthening our competitive position and attracting new investments to our community. With these solid gains occurring in a challenging year, we look forward to continued success ahead."
Their investment into a better "Platform for Commerce" (adding fiber optics) has given them a payback of at least thirty-fold in new developments
To get some perspective, I have highlighted Fort Wayne (population 341,428) to Milwaukee (population 587,721) to Chicago (population 2,679,080). It is noted that Realtor.com ranked Fort Wayne the hottest real estate market in America for eight consecutive months: June 2019 through January 2020.
CHART 4 – WalletHub 2021 SURVEY of 150 CITIES (Excerpt)
WalletHub compared the operating efficiency of 150 of the largest U.S. cities to reveal which among them are managed best. We constructed a "Quality of Services" score made up of 38 metrics grouped into six service categories, which we then measured against the city's per-capita budget.
| | | | |
| --- | --- | --- | --- |
| OVERALL RANK | CITY | "Quality of City Services" Ranking | "Total Budget Per Capita" Rank |
| 1 | Nampa, ID | 23 | 1 |
| 2 | Boise, ID | 4 | 2 |
| 3 | Fort Wayne, IN | 63 | 3 |
| …… | ….. | ….. | ….. |
| 110 | Milwaukee, WI | 126 | 90 |
| 111 | Nashville, TN | 105 | 105 |
| 112 | Lubbock, TX | 118 | 101 |
| ….. | ….. | ….. | ….. |
| 140 | Hartford, CT | 144 | 131 |
| 141 | Chicago, IL | 140 | 136 |
| 142 | Cleveland, OH | 139 | 137 |
| 143 | Flint, MI | 146 | 134 |
| ….. | ….. | ….. | ….. |
| 148 | New York, NY | 36 | 148 |
| 149 | San Francisco, CA | 18 | 149 |
| 150 | Washington, DC | 30 | 150 |
Sinclair: Is broadband connectivity that important today to a city's viability?
CARLINI:
Fifteen years ago, most corporate site selection committees did not even know what broadband connectivity was, let alone have it on their Top Ten Evaluation list of criteria to review when it came to evaluating the viability of a city and certain location to build new corporate facilities. That changed over the years and today, broadband connectivity is one of the top three criteria when looking at locations to build new facilities.
In the near future, some cities will lose out as others like Fort Wayne, take on critical projects to maximize their regional economic viability. The proof is in the rankings. Fort Wayne positioned itself to have fiber optics to all its buildings and that improvement gave them a solid foundation to attract and maintain new companies with new job opportunities. Just look at their results. Besides new companies, many people are staying in Fort Wayne for remote companies in "work-from-home" jobs which are now becoming a growing trend across all cities and regions.
Sinclair: Will improving the infrastructure be a key issue for cities in the future?
CARLINI:
It will be if they intend to remain viable. Cities that fail to address these shortcomings in both power and network infrastructure will find they will continue to erode their economic base and eventually implode. Smart Cities need Smart Infrastructure.
BIO
James Carlini is a visionary and strategist for mission-critical networks, technology, and intelligent infrastructure. He is president of his own consulting and research firm since 1986. Prior to that he was a Director at a Big Four firm (Arthur Young, now Ernst & Young)
He is the author of LOCATION LOCATION CONNECTIVITY: Next-Generation Real Estate, Intelligent Infrastructure, Technology, and the Global Platform for Commerce (published 2014).
Carlini, who holds an MBA degree, is a former award-winning adjunct faculty member at Northwestern University in both the Executive Master's and undergraduate programs (1986-2006), developing and teaching courses in strategic technology management, team dynamics, Six Sigma, Network Security, and international applications of technology. He also serves as an expert witness in civil and federal court on mission-critical networks and infrastructure.
His original "Platform for Commerce" definition of infrastructure and its impact on economic growth was written in a 2009 whitepaper for the U.S. Department of Homeland Security, titled "Intelligent Infrastructure: Securing Regional Sustainability," and was later adopted and referred to in the U.S. Army Corps of Engineers handbook, Infrastructure and the Operational Art (2014) and its 2016 publication of Infrastructure in Subpopulations. He has written several whitepapers on military intelligence topics for the American Intelligence Journal.
Copyright 2021 - James Carlini
---


[Click Banner To Learn More]
[Home Page] [The Automator] [About] [Subscribe ] [Contact Us]