---

EMAIL INTERVIEW Anto Budiardjo & Ken Sinclair
Anto Budiardjo is President & CEO of Clasma Events Inc., the organizer of BuilConn held annually in North America, Europe and Asia as part of Clasma's ConnectivityWeek (www.ConnectivityWeek.com). ConnectivityWeek is a collection of conferences and tradeshows related to smart connected devices, regularly made up BuilConn (www.builconn.com), M2M Expo (www.m2mexpo.com), GridWise Expo (www.gridwiseexpo.com) and Wi-tivity (www.wi-tivity.com).
Please send comments and questions to antob@clasma.com.
---
Buildings 2 Smart Grid Summit
January 21, 2008, New York











Sinclair: How were your fall events this year?
Budiardjo: All three events were very strong Ken. It is clear that the buildings market, smart grid and the intersection areas of Demand Response will become phenomenal business opportunities over the next few years.
Sinclair: Tell me about the Grid-Interop in Albuquerque
Budiardjo: All of the subjects that are important for smart grid and related markets (including building automation) were represented in Albuquerque; the dialog and networking was very strong and the content was outstanding. All who attended hailed it as a significant success and a watershed event.
Sinclair: What was the core subject?
Budiardjo: It was about interoperability of systems across all electricity from generation through consuming areas, thus included smart meters, demand response, building and home automation and appliances that connect to electricity (which basically means everything).
Sinclair: Tell me about buildings at Grid-Interop.
Budiardjo: The buildings subject was well covered by several speakers there, while many others attended. Speaking were people representing BACnet, LonMark, oBIX, ZigBee and a number of vendors and integrators. Jack Mc Gowan (who is currently the chair of the GridWise Architecture Council) led a Roundtable discussion on the subject of buildings to grid interoperability.
Sinclair: What was the outcome of this event?
Budiardjo: On a general front, this is the first of many Grid-Interop events; all agreed that it should be held every year. Specifically on buildings, it was suggested that we convene a summit to discuss the interaction and opportunities for buildings from smart grid.
Sinclair: When and where is this summit?
Budiardjo: It will be on January 21, 2008 in New York (the Monday before AHR Expo starts). So mark your calendars!
Sinclair: Who is behind this Summit?
Budiardjo: Clasma is organizing the Summit in partnership with the NewEnergy Alliance and the GridWise Architecture Council.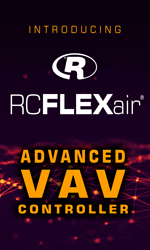 Sinclair: Is it an open event for anyone?
Budiardjo: Yes, it's important for all building automation system leaders to understand the landscape and opportunities from the evolution of the smart grid, so I would encourage system vendors, integrators and contractors and consultants in the building automation market to attend this key event.
Sinclair: How can my readers find more about this?
Budiardjo: We have created a web site at www.b2g-summit.com, there is some preliminary information there, and more will come in the next few days/weeks.
Sinclair: Should make an interesting time in New York for AHR Expo.
Budiardjo: Yes Ken, this will be a great start to 2008, what with BuilConn happening in California in May 20-22 (again focused on energy), it will be a strong year indeed.
---


[Click Banner To Learn More]
[Home Page] [The Automator] [About] [Subscribe ] [Contact Us]