---

Transforms Telephone Entry System to Web-programmable Appliance




Jerry Graciano
Manager of Development Partnerships
Brivo Systems, LLC
Telephone entry systems are fairly standard equipment for multi-family residential and commercial developments today. As a visitor, you typically scroll up and down a list searching for the person or company you are meeting. Press the correct button and the system dials that person's phone number in order to connect you. Upon answering, the other party dials a number which triggers the door to unlock.











Improving Today's Telephone Entry System
By leveraging existing phone lines, a telephone entry system couldn't be easier to use. The management of those names and phone numbers, however, is quite a different story. A residential complex can have tenants moving in and out so frequently that a visitor is connected to a tenant who no longer lives in the building, and the fast pace of these tenant changes means data entry errors are a constant problem. Errors cause considerable frustration and inconvenience for residents who may miss deliveries or service personnel (i.e., the cable guy), or have to walk down to the entrance to admit their visitors.
Keeping the telephone entry system up-to-date has also proven a challenge for software-based systems, whose owners are tied to a dedicated PC on which the software is installed to make data changes. But by integrating a telephone entry system with an IP-based access control solution, these problems become a thing of the past. Now building managers can administer both the access control and telephone entry systems online while also eliminating error-prone dual data entry.
XML Integration Creates One Unified System
Brivo Systems LLC provides IP-based access control solutions, including a SaaS-delivered, intuitive browser-managed access control system, that can serve as a single point of data entry for both access control and DoorKing telephone entry systems—a natural combination since access control systems can contain the information needed by the telephone entry system. DoorKing Inc. is one of the country's leading manufacturers of vehicular gate operators, parking control products, telephone entry systems, and access control systems. The Brivo-DoorKing integration was initiated when a major property manager with more than 200 locations nationwide demanded a more efficient, effective way to manage building access. With so many properties, staff was wasting a lot of time on data double-entry and correcting errors, sapping resources that were needed for more important functions.
Powered by Brivo's XML application programming interface, the integration consists of a software-only add-on module for DoorKing's Account Manager software that transforms a telephone entry system into a Web-programmable appliance. End users are increasingly demanding security system components that interoperate with each other, with their IT systems, and with a host of other systems ranging from HR to building automation. Users also seek systems that offer compliance with industry standards, open interfaces, simple tools, and network-friendly, IP-based solutions that leverage existing resources to their best advantage.
This add-on software module fits these many needs, retrieving account information from the Brivo access control system and providing it directly to the DoorKing Account Manager—all without any manual intervention or additional hardware investments. Once the add-on is installed, the access control system is regularly polled for up-to-date resident telephone numbers. Using the XML API, each resident's record is retrieved and the system extracts pertinent items such as the name to display on the outside of the unit along with their number and dial code, thus ensuring the facility is much easier to manage and significantly more secure.
Adding or changing a resident telephone in the DoorKing system is simple. Administrators log into their Brivo account using a Web browser, as usual, and add the telephone number and any other details to the resident's record. The integration of the two systems' data eliminates the need for administrators to enter the same information twice, thereby reducing data entry errors and improving overall system performance.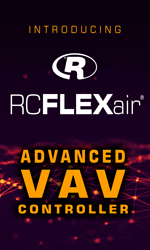 Cheaper, Easier, and More Secure
XML is what makes all this possible. An XML-based Application Programming Interface (API) provides a tool that allows the access control system to interoperate easily with other IT and security systems, such as the DoorKing Telephone Entry System. Using XML, integrators can connect access control systems to virtually any other information system that supports the HTTP protocol, regardless of underlying hardware, operating system, or programming languages.
Brivo's published APIs are provided using XML-RPC, a specification that allows software to run on disparate operating systems, as well as in different environments, to exchange structure data over IP networks. In practice, XML-RPC is nothing more than a remote procedure call using HTTP as the transport and XML as the encoding. XML-RPC is designed to be as simple as possible while allowing complex data structures to be transmitted, processed, and returned.
The major advantages of this mechanism are its simplicity, its openly available implementation on multiple operating system platforms, and its compatibility with the information security requirements and environments commonly found for end-user premises—just what customers demand. XML-RPC is very IT-friendly because its networking requirements are about the same as those of a browser running on a desktop PC. Because most corporate networks are configured similarly in the first place, the use of XML-RPC in an application will probably impose few, if any, new information security requirements or procedures.
The API Integration Advantages
What are the services that a company can provide through its APIs? In broad terms, they can be described as:
Synchronizing user identity data with other applications and databases (as in the DoorKing integration)

Controlling behavior of access control equipment and connected physical devices (such as remotely unlatching doors or gates)

Receiving real-world event notifications detected through connected sensors (such as temperature gauges)

Forwarding of alarms, security violations, and business rule triggers
These capabilities allow an access control solution to do much more than solve the physical security needs of a client installation. New applications can be created that are tailored to specific customer requirements. Applications can be as simple and powerful as turning on the lobby lights after the first person has swiped in for the day, to assigning a card to an employee immediately after the HR enrollment process.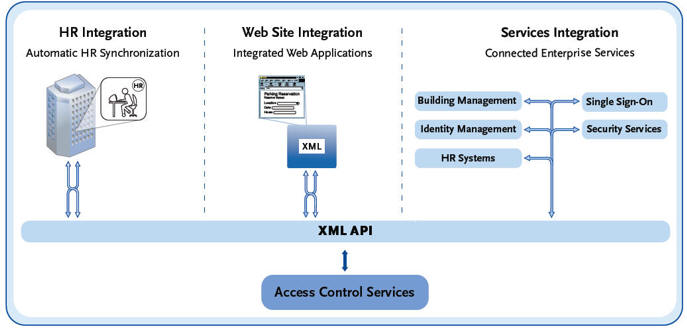 Significant Business Advantages All Around
The former practice of managing access control and telephone entry systems separately wastes valuable resources for property managers and increases the chance of errors and access problems. A single point of entry for the complete access control system streamlines data entry and improves staff productivity. In addition to saving a property manager time and money by reducing the work needed to maintain the system, increased accuracy means improved resident satisfaction and a more secure building overall.
---


[Click Banner To Learn More]
[Home Page] [The Automator] [About] [Subscribe ] [Contact Us]