---
BAS System Tune Ups
Improving efficiency can be fairly complicated and expensive, but many changes can be made simply by tuning up the systems that are already in place.

Paul Ehrlich & Ira Goldschmidt
Building Intelligence Group

This summer we did a series of columns in Engineered Systems and a webinar on how to optimize buildings with the use of BAS. The focus was on a series of strategies that could be readily applied to new system designs to optimize energy efficiency and occupant comfort.















A recent project has given us the opportunity to evaluate a group of existing buildings for improved efficiency. Not surprisingly, each building presented a unique set of challenges with different systems, energy performance, schedules and goals. The controls also ran the gamut from new to what could kindly be called vintage. While each of the buildings was professionally maintained, they all showed potential for improved efficiency. Improving efficiency can be fairly complicated and expensive, but many changes can be made simply by tuning up the systems that are already in place. Here are a few areas to consider that have little or no cost to implement and are likely to result in the most energy savings:

1. Occupancy Based Scheduling:
Ideally systems including HVAC and lighting should be scheduled to operate only when spaces are occupied. For buildings that have intermittent occupancy such as schools and offices, this should be fairly straightforward with the building schedules following normal building occupancy hours. In most buildings though, we have observed the operating hours are typically twice the scheduled hours. This is done to allow for flexibility for staff who arrives early or stays late as well as to accommodate cleaning crews and special events. In most buildings leaving these systems in occupied results in significant energy usage as full ventilation and space conditioning is being provided. Reducing operating hours through more diligent scheduling, perhaps augmented with the flexibility to allow occupants to override systems if necessary, offers the single largest potential for energy savings with no impact on occupants. Even buildings that have continuous occupancy, such as hospitals, have areas that are only used during certain hours and these areas do not need to be lit or fully conditioned when they are not being used.
2. Economizer Control:
In many climates we can use cool, dry, outside air as a dominant source of cooling for much of the year, remarkably, economizers are often either not provided or properly operated. The general rule is that as long as the temperature and humidity (i.e. enthalpy) of the outdoor air is lower than that of the indoor air, we should be using it as a cooling source, prior to the use of mechanical cooling. Tuning up economizer control and potentially upgrading them for more accurate sensing is another strategy that has low cost and a high return in both comfort and energy savings.
3. Set-points:
There are certain system set-points that should be automatically or manually adjusted based on space or outdoor conditions. For example, the chilled water set-point may need to be set at 42 degrees during hot, humid weather so that cooling coils can adequately remove humidity, but during cooler dryer weather, a set-point of 45 degrees (or higher) may be adequate. Ideally the reset schedules for these set-points is automated, however, it can also be done manually. Other set-points that are candidates for reset include hot water heating, cooling tower and fan static.
It is critical that buildings be properly ventilated and follow the recommendations in ASHRAE 62, but in most buildings the amount of ventilation is constant whenever systems are in the occupied mode. This means that in many cases we are using excess energy to heat, cool, and dehumidify ventilation air that doesn't provide benefit for occupants. Using a control strategy such as demand controlled ventilation allows us to measure ventilation and air quality levels and automatically adjust ventilation as defined under ASHRAE 62. Retrofitting existing buildings for demand controlled ventilation is a good idea and should be carefully considered. Properly scheduling systems as described above is another simpler method to match ventilation to occupancy.

These fairly simple changes can readily be made to any existing system. Providing this type of "tune up" has the potential to provide for both improved occupant comfort and reductions in energy usage with a nominal investment of time and money.
---
About the Authors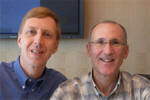 Paul and Ira first worked together on a series of ASHRAE projects including the BACnet committee and Guideline 13 – Specifying DDC Controls. The formation of Building Intelligence Group provided them the ability to work together professionally providing assistance to owners with the planning, design and development of Intelligent Building Systems. Building Intelligence Group provides services for clients worldwide including leading Universities, Corporations, and Developers. More information can be found at www.buildingintelligencegroup.com We also invite you to contact us directly at Paul@buildingintelligencegroup.com or ira@buildingintelligencegroup.com
---

[Click Banner To Learn More]
[Home Page] [The Automator] [About] [Subscribe ] [Contact Us]