---
EMAIL INTERVIEW – John Sublett, Jenny Graves and Ken Sinclair
John Sublett, Chief Technology Officer, Tridium
Jenny Graves, Vice President, Marketing Communications, Tridium
John Sublett is a co-founder of Tridium, joining the team in 1996. He was one of the lead architects for the Niagara Framework and holds multiple patents related to the core concepts of NiagaraAX.
Jenny Graves is Tridium's Vice President of Marketing Communications. She joined the team in early 2013 and leads Tridium's brand development, public relations and communication strategy.

---
The New Tridium

We've got some exciting things planned including the first sneak peak of the much anticipated Niagara 4 and our next generation hardware.


Sinclair: There are lots of new faces at Tridium this year. Can you provide an update on the activities of 2013?
Graves: Our new leadership team has been in place for almost a year. Together we are moving in a purposeful and focused direction. 2013 has afforded us the opportunity to lay the foundation for Community-focused growth. We've had several product updates, including Niagara AX 3.5, 3.6, and 3.7. In addition, we have been working on a new version of Niagara AX, version 3.8. In the past year we've spent thousands of hours talking to customers and making sure we have the best possible understanding of the Niagara Community's needs for our next generation suite of products. We are full speed ahead with a solid plan as we move into 2014 and have numerous exciting things in the works for the Niagara Summit.
Sinclair: You mentioned the Niagara Summit. What can you share about your plans for the event in 2014?

Graves: We are very excited about the upcoming Niagara Summit. As always, we will continue the tradition for this event to be an open forum for knowledge-sharing, discovery, and fostering meaningful dialogue within the Niagara Community. We've got some exciting things planned including the first sneak peak of the much anticipated Niagara 4 and our next generation hardware. We've added a new breakout session track for 2014. In addition to the Business, Application, and Developer tracks, we've added the new Technology Trends track that will focus on the most current information in the technology landscape such as big data, the Internet of Things, mobility, and how Niagara is impacting these industry-changing trends. And, we've built in time for Community networking, sharing of best practices, and fun. The 2014 Summit will be held at The Cosmopolitan Hotel in Las Vegas on April 27th – 29th. Attendee registration will open in early December.

Sinclair: What's the latest on Niagara 4?
Sublett: Creating the next generation of the Niagara Framework is the most important work going on at Tridium today. We are staying true to the concepts that we discussed at the last Niagara Summit. Because it is such a rare opportunity in the life cycle of an application framework, we want to make sure that we are really hitting the mark on new capabilities and the needs of the growing Niagara Community.
In addition to the ongoing development of Niagara 4.0, in the past year we have engaged in a major effort to reach out to the Niagara Community, face to face, for open discussions on new features and areas of focus for the next generation Framework. We visited over 60 different locations across the globe including a wide range of businesses and job functions to make sure that Niagara 4.0 has something new for everyone and packs the right punch to enable the Niagara Community to deliver the next generation of applications and services on top of Niagara.
A lot of effort is going into the core framework itself. On top of that, we're putting a lot of focus on streamlined workflows and time savings for common tasks, an all new visualization layer, and the semantic data model that I discussed at the last Niagara Summit. Niagara 4 is all about making it easier to deliver business value through systems that are easier to build, easier to deploy applications into, and easier to deliver actionable information to users, securely wherever they are.
If you want to get a look at Niagara 4, come see it at the Niagara Summit in 2014.

Sinclair: What are Tridium's plans for Niagara hardware platforms?
Sublett: While Niagara 4 will come with many great enhancements and powerful new software features, software doesn't do anything without a capable hardware platform to run it on. Niagara is still at its best when it is running in a building, close to all of the field devices that are integrated into Niagara, and directly connected through various communication technologies.
Niagara-ready hardware is still a critical element to delivering the full value of a Niagara system. Tridium is committed to providing world class hardware platforms that enable innovation to be delivered right to the edge of a system. We're looking forward to providing an early look at our next generation hardware at the Niagara Summit.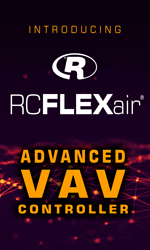 Sinclair: We've been hearing a lot about Tridium's investments outside of buildings. What are Tridium's plans for building automation?

Graves: Thanks to our own roots and the strength of the Niagara Community, Tridium has a long history of success in the building automation space. We have also been witness to many significant and interesting successes where the Niagara Framework has been applied to solve problems not directly related to buildings. We are actively investigating and learning what Tridium can do to advance the use of the Niagara Framework beyond the core buildings market that we are so comfortable in today.

With that said, we believe strongly that all of our technology investment and advancements will directly benefit the part the Community that is so successfully applying the Niagara Framework within buildings. Open building systems are still the lifeblood of Tridium and the Niagara Framework, and we are excited for the upcoming advancements that will enable a new generation of applications and value to be created for intelligent buildings through Niagara.

We also believe that there is tremendous opportunity for worldwide growth in intelligent building systems, and Tridium is committed to ensuring that the Niagara Community is poised to take advantage of it.

---


[Click Banner To Learn More]
[Home Page] [The Automator] [About] [Subscribe ] [Contact Us]