---
Considering Collaboration Platforms for Your Whole-Building Hub

"Lots of people are trying to 'solve' email… Maybe the solution will be that everyone who uses email will die off."
Ben Evans, Analyst, Andreessen Horowitz


Therese Sullivan,

Principal,

BuildingContext Ltd
I must be one of those people being closely pursued by the Grim Reaper, as Ben Evans, mobile-tech industry seer and personal hero, describes. I conversed with Ken Sinclair about his ideas for the December issue via email. When Ken asked me to put my thoughts about how content for learning and collaboration was being organized and shared these days, I realized what a glut of category labels and UI images I had in my head as I have used a lot of platforms over the years - email, file sharing, knowledge bases, content management systems, social media sites, etc. Ben Evans is being harsh with his 'die off' option, but everyone does eventually seem to abandon certain modes and platforms when they cease to host vibrant conversations by real people with authentic voices.

My current angle of interest in learning/collaboration platforms comes from my work creating training and marketing content for building commissioning firms. Buildings come with no 'whole product' manual. Until commissioning happens, how the whole building should perform is not really decided. Lots of tweaks and bigger changes happen at this point. Commissioning consultants are in a unique position to fill this documentation void. The challenge is to transform the client building operations staff into a self-learning organization. Their charter is not complete until there is a knowledge-base that contains all the content needed to feed ongoing learning. But, what form should that knowledge base take? What platform/medium would provide the best experience for the target customer—commercial building operations and facilities management staff.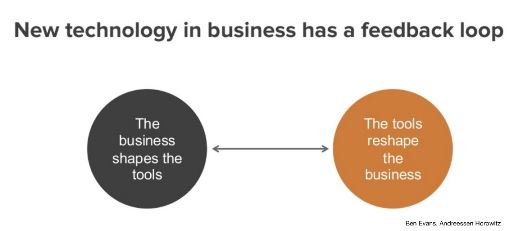 At GE's Mind + Machines event in October Ben Evans made the simple point that the tech tools we use to conduct business, eventually change the business we're conducting. When it comes to communication tools, there is no option to 'play the contrarian' and stick with a mode when those you seek to communicate with have moved past it. Here's a few current perceptions and factoids from the whirlwind:
email = 'dumb' file manager

email + machine learning for auto-cleansing = Google Inbox (Google has a new email client that it is offering to people that find their free gmail account unwieldy.)

chat and messaging are more direct and effective for communicating to next-gen: SMS, iMessage, WhatsApp, SnapChat, Facebook Messenger, BBM (formerly known as BlackBerry Messenger)

Collaborative team chat app's like slack.com = services that merge all your communications from email, various messaging services and push-notifications from integrated vertical app's into an integrated, searchable feed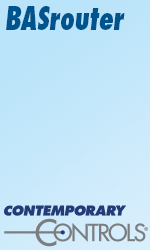 The defining aspect of this new category - collaborative team chat app's - is the number and popularity of the service integrations the app has garnered. Slack has an impressive list of integrations to date, app's for file sharing, project management, video chatting, marketing, etc. Slack also integrates light mobile apps for building a knowledge base or collaboration wiki. One example, in this category is from Atlassian. A Slack hub for maintaining whole-building communications should integrate many of these popular general-business services as well as all the messaging and notifications that come from our industry-specific apps - building operational analytics and maintenance-call and job-tracking services within enterprise workplace management suites. Slack boasts that all content integrated into the platform becomes "instantly searchable, and available wherever you go." That's what you want, even extending to archival content. I can envision an automatedbuildings.com integration where seekers could find background on analytics for buildings, HVAC, lighting, security equipment, energy metering, etc.

That is how I see this someplace where someone who wants to learn will go when the moment is right to find just that something that will fulfill the learning/collaborating need at hand. I'm sure I'll be alive to see it, if I'm not taken out by email first.

---


[Click Banner To Learn More]
[Home Page] [The Automator] [About] [Subscribe ] [Contact Us]