---
Plans & Specifications – A Primer

Part Two – The Specs


Steven R. Calabrese
Control Engineering Corp.

Contributing Editor

Last month I began a two-part series on plan/spec projects, specifically the contract documents that bind these types of projects. The plans & specs, if you will! Last month's column focused on the drawings, and so this month I'll discuss the written specifications, also referred to as the Project Manual, or the "Spec Book".

The spec format was created by the Construction Specifications Institute (CSI). In 2004, the format was re-invented, and the divisions were expanded from 16 to upwards of 50. In 2010, a few more changes were made, bringing us to the format we use today. You can find more information at the CSI website: www.csinet.org.

Division 00 – Bidding Requirements

Sometimes also referred to as Procurement and Contracting Requirements, this division covers the Invitation to Bid, as well as the Instructions to Bidders. Permit applications, bid forms, alternate forms, and other documents such as the schedule of values forms and bid submittal checklists, will be included in this section.

Division 01 – General Requirements

This division, in combination with the previous division, have been come to be known as the "front end", as these two sections will cover the most general of items pertaining to any given project.

It is in this division that we find any alternates, substitution procedures, and contract modification procedures. Also included in this division are submittal procedures, O&M data requirements, project record documentation requirements, closeout procedures, and commissioning, demonstration, and training requirements.

Division 02 – Existing Conditions

More often than not, at least in new construction, this division will not be used. I have seen it used on occasion to discuss details with regard to partial teardowns, but usually it's empty, and that's if it's even listed.

Division 03 – Concrete
Division 04 – Masonry
Division 05 – Metals
Division 06 – Wood, Plastics, and Composites

These divisions begin to lay out the responsibilities of the General Contractor. The foundations of the building, structural steel, carpentry and interior woodwork. The Architectural "A" and the Structural Steel "S" drawings go hand-in-hand with these divisions.

Division 07 – Thermal and Moisture Protection
Division 08 – Openings

Division 07 covers items such as insulation, weather barriers, roof shingles and accessories, siding, firestopping, and sealants. Division 08 touches on windows and doors, louvers and vents, framing, and all associated hardware.

Division 09 – Finishes
Division 10 – Specialties
Division 11 – Equipment

Finishes include gypsum board (drywall), tiling, acoustical ceiling tiles, flooring, carpeting, and painting. Specialties include items such as signage, flagpoles, and fire extinguishers. Equipment would include any specialty equipment that is not referred to in any other part of the written specification.

Division 12 – Furnishings
Division 13 – Special Construction

These two divisions round out the general "non-functional" components of the building. I'm skimming over these because I don't know enough about them to describe them with any accuracy, and quite frankly, I'm bored and want to move on to discussions that I (we) can sink our teeth into as members of the automation industry! So we move on to Divisions 21 through 23, referred to in whole as Mechanical.

Division 21 – Fire Suppression

This division covers the indoor sprinkler systems, and any other fire suppression systems that may be required. The drawings associated with this portion of the spec are the Fire Protection, or "FP" drawings.

Division 22 – Plumbing

This division covers all things plumbing, including but not limited to plumbing piping, hangers and supports, equipment, fixtures, and specialties. Also included are drainage and vent piping, as well as storm drainage piping. If there is a compressed air system, then that will be covered in this division. The drawings that go with this section are…anyone…? Yeah, the "P" plans.

Division 23 – Heating, Ventilating, and Air Conditioning

Been anticipating this division for the whole time I've been writing this column. For the sake of completeness, and to align with last month's column on plans, I did need to include all of the above divisions, in order to give that "big picture" view of any project's contract documents. Now finally I get to the "good stuff"!

Division 23 covers all things mechanical, starting with basic mechanical requirements, and going into HVAC duct and pipe insulation before diving into the control systems and sequences of operation. Following that are sections on various types of piping (fuel, hydronic, refrigerant) and metal ductwork. After some sections on airside accessories, there will typically be sections devoted specifically to the various types of HVAC equipment on the given project. These are very detailed sections, and there will likely be a lot of information that pertains to the control schemes of the various equipment.

So back to the control systems and sequences of operation…I skimmed over that to get to the end of Division 23, so that I can spend a little more time back at 230900. This division is titled Instrumentation and Control for HVAC. The most common subdivisions for BAS projects would be 230923: Direct-Digital Control System for HVAC, and 230993: Sequence of Operations for HVAC Control. Other subdivisions include general discussions on instrumentation and control devices, as well as specific sections on actuators and operators, sensors and transmitters, control valves and dampers. There is a subdivision titled Electric Control System for HVAC, and a subdivision titled Pneumatic Control System for HVAC, for those projects that are not specified to be DDC. Lastly, a subdivision titled Pneumatic and Electric Control System for HVAC, devoted to those projects that are non-DDC, and are a hybrid of electric and pneumatic controls.

Division 26 – Electrical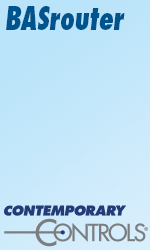 The division for the electrical contractor, starting with general electrical requirements, moving through conductors and cables, grounding and binding, conduit and boxes. At some point, switches, circuit breakers, and panelboards are discussed, as well as various wiring devices, fuses, and miscellaneous electrical installation materials. And let's not forget lighting! Both interior and exterior lighting are included, as well as site lighting, parking lot lighting, etc. Other specialty items such as generator systems, fire alarm systems, and lightning protection systems, will be included herein, as required.

Often you'll hear the term MEP to refer to the mechanical, electrical, and plumbing disciplines as one group. This likely stems from the consulting industry, and the contractor vein as well. Often a consulting firm will have various disciplines working under the same roof (mechanical, electrical, and plumbing). Larger contracting firms have followed suit, combining these three trades within a single company. For what it's worth.

Division 27 – Communications
Division 28 – Electronic Safety and Security

Division 27 can cover everything from data and voice to audio-video, and everything in between (I'll leave it at that!). Division 28 will contain sections on electronic access control and intrusion detection, as well as electronic surveillance. Other specialty systems include radiation and gas detection, refrigerant detection, and water detection.

Tip of the Month: Use this column, along with last month's column, as a reference for future projects that have plans and specifications. Together the two columns serve as a handy quick-guide to the general format of any plan/spec project.


---


[Click Banner To Learn More]
[Home Page] [The Automator] [About] [Subscribe ] [Contact Us]