---
Cisco grows Connected Real Estate investment with EnergyWISE
and Richards-Zeta Acquisition.

Rick Huijbregts
Vice President, Vertical Industries
Cisco Canada

After many years engaging the real estate industry in the re-definition of Intelligent Buildings, Cisco is stepping to the plate in 2009 with the launch and expansion of exciting products and services in Connected Real Estate.











The last few years have seen some interesting moves. First, Cisco launched its comprehensive physical security solution after a series of smaller acquisitions. The company now offers IP video surveillance (from capturing video with Cisco's own Internet protocol (IP) and high definition (HD) cameras; to managing, distributing, recording, and processing video in the back-end) and access control. These new "edge devices" plug into the IP network as does an IP phone or laptop.
A second important component of Cisco's Connected Real Estate vision is its Digital Media Systems. The company now offers end-to-end content systems, including digital signage and media, to commercial real estate --- delivering 21st Century expectations to 21st Century commercial real estate tenants and employees. As the younger generation surrounds themselves with the Internet and social networks such as Youtube, Linkedin, Facebook and Twitter, the desire to be always 'connected' is increasing. Cisco is helping buildings upgrade the environments in which we live, learn, play and work. Buildings are integrating media technologies, and providing the connectivity and information exchange needed to attract and retain a new workforce, students and shoppers.
In 2008, Cisco signed its first strategic alliance for Connected Real Estate with Johnson Controls (JCI). The JCI partnership allows Cisco global access to the facility management world and secures far-reaching integration of building systems and IT networks. By combining IT and facilities, JCI and Cisco offer a powerful solution for intelligent buildings --- from design, implementation and building, to managing and operating end-to-end building automation and IT communications. Through its partnerships with Cisco, JCI is able to optimize its technology and performance contracting offerings, delivering end-to-end solutions to building owners and operators to help cut costs, reduce energy, improve building performance and deliver new and connected spaces to attract and retain tenants. The outsourcing model is being graduated from a proprietary approach to an open and interoperable approach. And JCI and Cisco are taking the first big step in that direction.
This month, Cisco is launching EnergyWise, a networked energy management solution that monitors, manages and controls the power consumption of all networked devices. Harbour Research stated that less than eight years ago only 300 million devices were connected to the Internet [globally]. It's estimated we are less than two years away from surpassing 14 billion connected devices, and it won't be long before we hit the one Trillion-mark. We're living in a world where the Internet is becoming the 'Network of Things', where everyone and everything will be connected to the network.
The building world is expected to follow suit with a big push to get connected. With every controller, sensor and device becoming an "edge" to the IP network, new opportunities to personalize, manage, control and deliver our environments and re-define space and real estate services will present themselves. Now, as more and more devices are added to the network, we will be adding more intelligence and base-functions to its core infrastructure, building 'distributed intelligence' --- optimizing "smarts" within a network instead of putting it in all edge devices.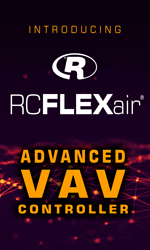 With phase one of EnergyWise, Cisco can now monitor, manage and control all power-over-ethernet (POE) and IP devices connected to the network, including Cisco and third-party devices. Imagine a rule-engine that powers down monitors, IP phones, access points and laptops when they're not in use, or after office hours. Considerable energy savings can be achieved by taking the holistic approach of optimizing and reducing the energy consumption of all networked devices --- as a platform and enterprise solution.
For example, a company with 5,000 IP phones and 500 access points, spread across 100 office locations can reduce costs by powering off these POE devices between 7pm and 7am, saving $36,997 annually (based on $0.10/kWh) and reducing 185 tons of greenhouse gases (GHG) (equivalent of annual emissions from electricity in 67 homes). Hotels can eliminate occupancy waste by powering down or applying sleep modes, where applicable, to temperature, wireless, lights and phones. This can accumulate to an annual savings of $400 or two tons GHG per hotel room. For a 200-room hotel, that's a savings of 396 tons of GHG and more than $80,000.
If the EnergyWise solution was used to power down all installed IP phones (including Cisco and competitors' phones) -- a total of nearly 80 million phones -- for 50% of the day (between 7pm and 7am), the collective savings would be equivalent to energy consumed by 72,431 homes. That equates to 800 MW electricity, 95,327 acres of forest saved and the elimination of 199,732 lbs of coal to be burned. Imagine the possibilities as Cisco increase the intelligence of the network and starts to control and manage all devices connected to the IP infrastructure.
Controlling the power consumption of native IP and POE devices is just the beginning. Cisco's January launch of EnergyWise (phase 1) will soon be followed by the ability to do the same for non-POE devices (like PCs), and building automation controls. Effectively, Cisco has made this energy management function an application in the network layer where all devices are connected to the Internet. At the launch of EnergyWise, Cisco will bring some instrumental partners to the table: Solarwinds for monitoring and reporting network usage; Verdiem for monitoring and managing PC network energy usage; and Schneider Electric for building utility management and power distribution. Going forward, Cisco will see continuous maturing of its new and evolving eco-system as the company further establishes its presence in the real estate marketplace. You will see more partnerships with architects and engineering firms, construction companies, building automation vendors, and a plethora of exciting IP technology vendors that will continue to help Cisco add value to the IP network core.
On January 27th, Cisco also announced the acquisition of Richards-Zeta (RZ). RZ – run by longtime buildings control expert and entrepreneur Ed Richards – provides intelligent middleware software that enables business to integrate building infrastructure (automation systems) and IT applications over one common network. Effectively, Cisco can now enable communication and interoperability with all IP and non-IP proprietary building controls systems. Every building control system is becoming a node onto the network, and the network is becoming the platform for real estate transformation. Together, EnergyWise and Richards-Zeta offer a far-reaching IT solution for building systems.

Check out what EnergyWise can do for you at www.cisco.com/go/energywise/
---
About the Author
As Vice President of Vertical Sales at Cisco Canada, Rick Huijbregts leads a national team focused on developing sales practices and building solutions for vertical markets including government, education, energy, healthcare, retail, real estate, and financial services. In this capacity he also leads the development of Canada's fast-growing Connected Real Estate practice. Previously Huijbregts was responsible for business development of Cisco's real estate sector in the United States, Canada, and Emerging Markets regions. He started at Cisco in 2005 as a member of Cisco's corporate real estate team in San Jose.
---

[Click Banner To Learn More]
[Home Page] [The Automator] [About] [Subscribe ] [Contact Us]