---
Midwest regional grocery giant Hy-Vee keeps its stores brightly lit and welcoming to customers 24 hours a day, seven days a week. Of course, high light levels come at a cost. With utility rates on the rise, Hy-Vee began looking for new technologies that would reduce its power bills without any noticeable change in lighting.
In 2002, Energy Management Consultants (EMC) helped to develop a solution to Hy-Vee's dilemma. All new Hy-Vee grocery stores would incorporate cutting-edge lighting controls. Light levels at the front of each store would adjust automatically to the natural sunlight available (daylight harvesting), and scheduling software would automatically dim the lights after 6:00 p.m. and throughout the overnight hours when lower light levels were appropriate.
The financial and environmental benefits of this solution satisfied the needs of Hy-Vee, but EMC was on the lookout for new technologies that will improve its clients' lighting designs. That's when Rob Kenney at EMC discovered DCL® (Demand Control Lighting) technology.
DCL has the ability to provide continuous dimming capabilities from full power to 40 percent without the need for extra control wires. By eliminating the low-voltage cabling required by other lighting control systems, Kenney calculated a savings of $6,000 to $7,000 for each new Hy-Vee store on the installation alone.

This technology also shortens installation time for the electrical contractor as well as reduces the potential for mistakes during the installation process. Without control wiring, there is no possibility that the contractor might miss a row or fixture, make connections between rows incorrectly, or cross the wires.
"By incorporating this technology into our lighting design, we have successfully reduced building costs and labor time during construction for our customer," said Kenney. "With DCL, all of the problems associated with low-voltage control cabling go away completely."
The technology is specifically designed to operate with high-efficiency DEMANDflex™ ballasts. These ballasts can be controlled by the system to the appropriate power level (ballast factor) in order to ensure just the right amount of light for the application and avoid wasting energy on over-lighting.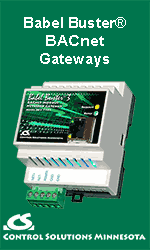 For example, each DEMANDflex ballast in a Hy-Vee grocery store is tuned to about 95 percent of full power during installation. For this reason, along with the superior efficiency of the Demand Control Lighting Technology, EMC calculated an additional ongoing energy savings of five percent compared to the previous control system.

This technology also enables customers to take advantage of a local power provider's Demand Response program. By joining one of these programs, the company agrees to reduce power during peak demand hours when the electrical grid is approaching capacity. Demand Response lighting power levels can be implemented by the company automatically via these controls and integrated with their total Building Automation System, providing the customer with a superior energy savings strategy.

About Universal Lighting Technologies
Universal Lighting Technologies is a global leader in the design and manufacture of high-efficiency lighting ballasts and control systems. The company offers a full line of electronic and magnetic ballasts for compact fluorescent, linear fluorescent and HID lighting, along with a comprehensive line of digital and analog dimming systems. Headquartered in Nashville, TN., ULT is a wholly owned subsidiary of Panasonic. For more information, visit www.UNVLT.com

---


[Click Banner To Learn More]
[Home Page] [The Automator] [About] [Subscribe ] [Contact Us]