---
OCMS – Operating Cost Management Systems




Making your operating costs transparent!

Zach Denning,
CEO/Owner
EnerDapt, Inc.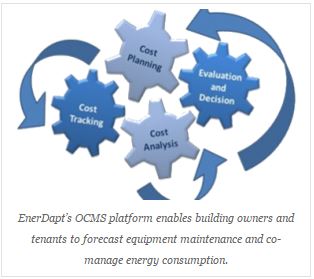 When was the last time your building automation system sent you a report detailing repairs – As an investment? Many times building owners and tenants are faced with the same decisions on whether or not to repair equipment. Has it failed yet? Probably not. So why repair it?

Your most loyal mechanical partners are urging you to replace the equipment with persistent weekly emails as the proposals stack up on your desk. Valves are failing, motors need to be replaced, belts are worn yet you carry on with your fingers crossed that nothing fails. In the back of your mind, you know that the next failure could cost you thousands in replacements and you could lose that one tenant who only has a few months left on their lease.

Welcome in the era of Operating Cost Management Systems or OCMS – The next evolution of building management. Your current building automation (a.k.a DDC, EMS or BMS) gives you limited monitoring capabilities where deciphering issues takes days or weeks and requires a high level of mechanical expertise – Without any quantification! What if that system could tell you how much that valve replacement cost and how much energy it was consuming? What if it could tell you when your air handler was running too much or was at max capacity with a quantified output?

OCMS are cloud based systems designed to integrate with existing building automation to analyze data in order to:

Breakdown operating costs to identify and quantify weaknesses in current operation
Predict and quantify failures
Manage complex energy sequencing based on actual building load
Deliver ongoing, quantifiable reports on building operation

Traditional building automation is limited in it's ability to convert data to actionable intelligence that's invaluable to owners and tenants responsible for operating costs. Most of these antiquated systems negate the energy saving algorithms that could be wasting thousands a month in operating costs. Energy sequencing is typically complex to develop and even harder to install due to current hardware limitations.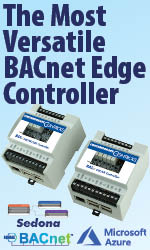 OCMS manages complex operations like energy savings and maintenance forecasting to drastically reduce operating costs while providing valuable data for owners and tenants to make informed decisions about their building. These systems shift control of operating costs into the hands of the true decision makers with data they can understand in order to properly maintain their building.

My name is Zach Denning and I'm the CEO and owner of EnerDapt, Inc. We focus on developing platforms that enable building owners and tenants to make informed decisions to reduce their operating costs. Our OCMS EnerVise platform keeps customers knowledgeable about their building from a financial perspective through ongoing maintenance reporting and simplified energy management. You can reach me at zdenning@enerdapt.com or visit our website at www.enerdapt.com

---

[Click Banner To Learn More]
[Home Page] [The Automator] [About] [Subscribe ] [Contact Us]