---
Western Video Surveillance Manufacturers Need New Strategies

to Compete with the Chinese


Allan McHale,
Director,
Memoori
One of the main findings in Memoori's New Annual Report on the Physical Security Industry shows that business models need to be constantly fine tuned, in order to meet the needs of all stakeholders in the supply chain. The two major disruptive factors that bring about the need for change is the introduction of emerging technologies and changes in the structure of the business, that bring about a new competitive landscape.

If we look at past history the introduction of IP to the video surveillance market which began more than a decade ago has changed the structure of this business bringing in a host of new more dynamic suppliers and introduced a constant stream of new innovative products that have until recently grown this market at a CAGR of 30% over most of the last decade and making video surveillance such a valuable service.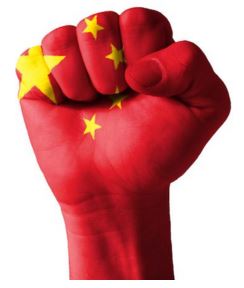 During this time a select group of trusted leader companies evolved on the back of ensuring that their business model delivered to their end user customers and all those in the supply chain and made sure also that it was built around the opinions and desires across all levels in the decision making chain. However it would seem that with time fault lines have evolved in business plans putting too much attention to improvements such as H265, 4K and the Cloud that have won little acclaim from the supply chain on the basis that it has only delivered incremental gains.

Whereas Video Analytics software is creating much more interest particularly camera based analytics where system integrators feel there is much more demand. Whilst it would appear many more manufacturers offer video analytics now, the market is not satisfied that they are sufficiently robust. A slowing down in delivering more benefits for IP solutions appears to be opening the door to commoditization of cameras and low cost Chinese imports. This is changing the competitive landscape and the vital need for western manufacturers to make appropriate changes to their business models.

Western video surveillance manufacturers are losing market share to the Chinese suppliers and particularly two companies Hikvision and Dahua. Hikvision now being around four times larger than Axis Communications the No1 western manufacturer of IP Video Cameras. However we are by no means sure that we are comparing "apples with apples" and believe Hikvision sales includes a significant business in system sales.

What is not in doubt is how fast these companies have grown since being formed within the last ten years and their ability to continue growing much faster than leading western manufacturers thanks to their dominance of the China market, now the biggest single country market in the world for video surveillance systems.
Hikvision's China revenues accounted for 75% of total business and overseas sales $660 million, 25% of that being sold into the USA. So their home market provides a protected market with almost cast iron prospects for sustained growth to at least the end of this decade. On this basis they have a very solid platform to fight off western manufacturers in their home market if they needed to and buy their way into western markets supported by this very profitable home market.

In late December it was reported that Hikvision had been granted a $3.1 billion debt financing package over the period 2015 – 2019 by The China Development Bank, one of the three government owned policy banks. This will provide it with tremendous support to further its global expansion. It would seem a logical move for Hikvision to seek out a major acquisition of a western manufacturer, assuming that they believe this the best way to operate within western markets. The need to acquire leading edge technology may drive them to acquire western companies but only when China is ready to absorb this technology.

The Achilles heal of Chinese manufacturers today is expertise and experience in IP Network cameras and their application in converging with the business enterprise in vertical markets. As we move forward into Internet of Things (IoT) this will become the major factor in winning video surveillance business.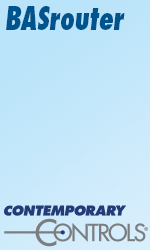 China is pressing ahead with its major Safe Cities program. To do this effectively it needs IoT technology and advanced IP network cameras. This need could open up the opportunity for western manufacturers to exploit the market possibly through strategic alliance. But could this be the time for companies to look to acquisitions to gain access to the Chinese market?

One thing for sure is that leading western manufacturers cannot ignore this market for it offers size and growth that could achieve sufficient scale to rapidly bring down prices but remain profitable and compete with Chinese products.

IP is now fast moving into access control and intruder alarms and will vastly improve performance and extend the value propositions for its customers. Security companies that have grasped this opportunity and can demonstrate how improved ROI can be achieved through making businesses and institutions operate more efficiently are growing fast and profitably.

For more information on the global market for Security, view our report The Physical Security Business 2015 to 2020 – http://www.memoori.com/portfolio/physical-security-business-2015-access-control-video-surveillance/


---


[Click Banner To Learn More]
[Home Page] [The Automator] [About] [Subscribe ] [Contact Us]