---
Advanced Rooftop Controls

The concept of the ARC is to provide a retrofit controls package for existing packaged systems that offers a dramatic improvement in efficiency

.

Paul Ehrlich, Ira Goldschmidt & Angela Lewis
Building Intelligence Group

February Issue - BAS Column
Generally when we think about building automation systems (BAS), it is in the context of large commercial buildings, those well over 25,000 square feet. According to the latest government data though (from the 2012 Commercial Building Energy Consumption Survey), 88% of all commercial buildings are 25,000 square feet or less. Most of these buildings do not have any sort of BAS, but what they do have are millions of packaged units including rooftops and split systems. Traditionally, packaged units have fairly basic controls; the manufacturer provides safety and economizer controls as part of the unit and then the contractor furnishes a wall-mounted thermostat that controls the operation of the fan and the stages of heating and cooling. The use of a programmable thermostat allows for the setpoints and fan operation to be scheduled. The controls available for these packaged units are pretty basic, and in operation, often not very effective.

Over the last few years, there has been an effort on the part of a number of suppliers, in cooperation with the Department of Energy and various utilities, to develop and market an "Advanced Rooftop Controller" (ARC). The concept of the ARC is to provide a retrofit controls package for existing packaged systems that offers a dramatic improvement in efficiency. These systems generally consist of a new controls package along with a variable frequency drive (VFD) for control of the evaporator fan. Most ARC packages offer the following capabilities:

Reduce Fan Speed with VFD: The speed of the fan is varied based upon the mode of the unit. For example, in ventilation mode the fan may only run at 40%, but when in heating or cooling mode, the fan runs at 75% or 90% speed. Reducing the fan speed results in "fan law" savings, which can be significant.
Demand Controlled Ventilation: The use of a return air CO2 sensor allows for ventilation rates to be adjusted based on occupancy.

Improved Economizer:

A comparative economizer control is used to help increase the number of hours.

The concept of the ARC is great and there are several pilot studies showing very impressive energy savings. For this reason, we would encourage looking carefully at these solutions for retrofit projects.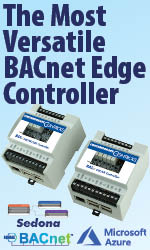 There are, however, some economic challenges with utilizing ARC solutions. The cost to purchase the ARC product and do the installation is not trivial. While there is the possibility of good savings potential, the payback works out much better for larger units (7.5 tons and above) and in areas with higher energy costs. We would also encourage looking carefully at how units are currently being used and at their condition. For example, units where the fan only operates when the unit is in heating or cooling will not produce as much savings as those where the fan runs at all times during occupancy. Finally, you should carefully weigh the costs and benefits of retrofitting controls on an older unit against replacement of that unit with a new high SEER unit. Most packaged equipment is fairly inexpensive and has an anticipated service life of around 15 years. It may not make sense to replace the units then to invest in new controls. ARC suppliers such as Transformative Wave offer good tools to allow you to estimate costs and savings and we would recommend using these as well as your own calculations.


---
About the Authors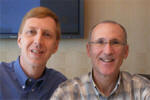 Paul and Ira first worked together on a series of ASHRAE projects including the BACnet committee and Guideline 13 – Specifying DDC Controls. The formation of Building Intelligence Group provided them the ability to work together professionally providing assistance to owners with the planning, design and development of Intelligent Building Systems. Building Intelligence Group provides services for clients worldwide including leading Universities, Corporations, and Developers. More information can be found at www.buildingintelligencegroup.com We also invite you to contact us directly at Paul@buildingintelligencegroup.com or ira@buildingintelligencegroup.com

---


[Click Banner To Learn More]
[Home Page] [The Automator] [About] [Subscribe ] [Contact Us]