---

EMAIL INTERVIEW – Himanshu Khurana and Ken Sinclair

Himanshu Khurana, VP of Engineering, Innovation Leader and CTO




2020 Resolutions for the Buildings Industry

This year more facility managers will be looking to digitally transform their buildings through integrated systems
– and according to Gartner, buildings are expected to account for 81% of all connected things this year.



Heading into a new decade, workers today are continuing to expect more from their buildings when they go into the office every day. They've come to expect services like automatic temperate controls and light sensors in rooms to motion detectors for sinks and badges for secure entrances. These innovations that are creating a more comfortable work environment are the result of advanced building management systems and the Internet of Things (IoT) revolutionizing how buildings are run and maintained by facility management teams. As the Internet of Things will continue to open more doors for innovation, see what's on the horizon below for our offices of the future and other trends that'll help shape and refine our buildings in 2020 and beyond.


Sinclair:

With the New Year upon us, what key areas should facility management teams be thinking about and preparing for to improve their building operations?


Khurana: Many people think of January as a fresh start and resolve to get more organized, lead a healthier lifestyle, learn a new skill or even embrace an exciting adventure. I encourage facility managers to approach their work for 2020 in this same vein and embrace these four resolutions to move their buildings to the next level of service:

Sinclair: Let's dig deeper into each of these four areas. What is one way a building management team can get organized or ahead of the curve right now?


Khurana: The most urgent need right now is to migrate PC users from Windows 7, Windows Server 2008 R2 and Small Business Server (SBS) 2011 to Windows 10 or a cloud-based service. On January 14, Microsoft ended regular security updates or "patches" to these dated systems. Workers who are unprepared will now risk the chance of a system outage and cyberattacks, malware and other viruses.


At the year's end, research tells us that as many as 33% of PCs globally were still running on Windows 7. If they had not upgraded their software, this could likely cause havoc in 2020 and allow cyber criminals to become even busier. It's no secret that cyberattacks continue to rise and impact all types of businesses, so it's best for facility managers to be prepared and have their building systems in order.


Sinclair: Since we're talking about keeping viruses and malware at bay, how do you maintain or even improve the health of a building?

Khurana: Buildings are no longer stagnant structures. This year more facility managers will be looking to digitally transform their buildings through integrated systems – and according to Gartner, buildings are expected to account for 81% of all connected things this year.


With improved connectivity comes integration, efficiency, productivity and ultimately better health. Buildings have come alive through smart technology, which allows all of the components to run at the same time. This includes utilizing predictive analytics to prevent maintenance issues, keeping occupants comfortable while conserving energy and ensuring malware and security systems are up-to-date. If one of the components becomes "unhealthy," it will trigger a notification so the building system can automatically readjust, or so that facility management can quickly address the issue.

Sinclair: The use of a digital twin is transforming the way facility managers, city planners, engineers and other professionals are testing new systems and using real-time data to make adjustments. Where do you see this going in 2020?


Khurana: Many companies are finding great value in the use of a digital twin and new research shows it is on track to be at $30.1 billion industry by 2025. This virtual testing mechanism is primarily used for predictive maintenance and to increase connectivity through IoT and cloud-based solutions.

For the buildings industry, a digital twin provides a computer-generated model, so facility management teams can test systems in a safe environment and use data analytics to anticipate future issues and prepare for them. It can also be used to fine-tune existing processes that are underperforming or outdated. The ultimate goal is to reduce the risk of a system-wide outage or a cyberattack that can have significant repercussions.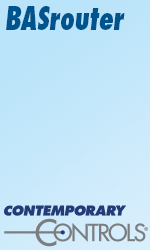 As a result, the ability to gain insights in a meaningful way through a digital twin is leading many sectors such as manufacturing, engineering and aerospace to embrace the tool. I think we'll see more industries start investing in this technology in 2020.

Sinclair: There is a lot of discussion right now about the blending of OT and IT departments, which have historically served different functions. Do you think this combined skillset could help protect our buildings today and in the future? If so, what do facility managers need to do in order to nurture this talent?

Khurana: Yes, with the number of sophisticated cyberattacks increasing each year, it is a natural transition for IT and OT departments to start overlap on talent. As a blended team, they can better connect software and hardware to control systems and network solutions.

IT professionals are tasked with learning how to interpret and integrate data from IoT devices, and OT professionals need to brush up on how hardware, workflows and maintenance schedules impact enterprise systems. In tandem, they need to keep a pulse on and collaborate to keep company and building operations secure.

Unfortunately, buildings frequently take a direct hit during cyberattacks, putting the onerous on facility managers to have a robust plan in place to mitigate threats and crisis situations. As part of the development of this plan, there should be an assessment of the current team to determine training opportunities or the need to add talent.
Now is the time for the industry to adapt and foster a learning environment that enables the two departments to overlap and expand skillsets. This is just another example of how our industry is ever-changing and evolving to meet business needs.

---


[Click Banner To Learn More]
[Home Page] [The Automator] [About] [Subscribe ] [Contact Us]