Your New Vocation, Building Automation
Whether you read "Building" as a verb or noun, investigate being part of our Building Automation Industry
to satisfy your Curiosity, Passion, Innovation, Motivation, Location, and Edge-You-Cation.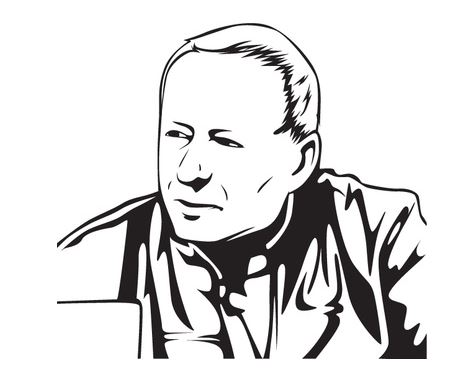 I wrote these two reviews below to summarize some thoughts and create a goto URL for those wanting to get a toe hold on joining our industry while outlining some directional changes for the industry.
Your New Vocation, Building Automation Whether you read "Building" as a verb or noun, investigate being part of our Building Automation Industry to satisfy your Curiosity, Passion, Innovation, Motivation, Location, and Edge-You-Cation.
Please share this URL http://automatedbuildings.com/news/feb21/reviews/210127120301vocation.html with high schools, higher education identities, re-purposed folks, actually anyone considering joining our industry
Together Apart Now that we have been Covid-ized we have seen the value and necessity of working together apart. The Covid-zation of 2020 has created, injected, extracted, but mostly simply accelerated many new relationships allowing us to connect "Together" and disconnect, be "Apart", quickly, remotely while eliminating physical travel.
Very Pleased to be a keynote speaker A Smart Building Controls Conference, With All-New Hybrid Format! New for Controls-Con 2021 is not only enhanced offerings through a conversion to a hybrid* event (MotorCity Casino Hotel in Detroit, MI combined with a robust virtual platform), but also through the added value of a Pre-Conference education day! register today at www.controlscon.com

Controls-Con is a biennial, idea-packed conference that brings together hundreds of systems integrators, HVAC, mechanical and controls contractors, service technicians, facility managers, engineers and more. Through a variety of panels and sessions focused on both business and technology, the speakers and audience will explore the latest technologies and possibilities of Building Automation, Building Controls and Operational Technology. This highly-engaged forum brings invaluable networking opportunities, cutting-edge educational content and direct access to the industry's top vendors through a virtual Expo Hall.
"A core part of the attendee experience is exposing them to the newest products and services in the industry and giving professionals and owners the tools they need to make our buildings smarter," said Scott Cochrane, President and CEO of Cochrane Supply & Engineering as well as President of Canada Controls.
"Our speaker lineup is headlined by 30+ industry experts with various specialties, coming together to convey current trends, recommended strategies and future outlooks on where the industry is headed." Featured Controls-Con speakers will include: Ken Sinclair, Editor, Owner and Founder of AutomatedBuildings.com; Jim Young, Founder and CEO of Realcomm Conference Group; Martin Villeneuve, Senior Vice President of Distributed Building Technology at Acuity Brands and President of Distech Controls; Terrill Laughton, Vice President and General Manager for Energy Optimization and Connected Offerings at Johnson Controls; Pat Tessier, Senior Director of Global Product Management for Building Management Systems at Honeywell; and Ken Schmidt, Manager Director at Tridium Global.
Also pleased to be a media sponsor of Haystack Connect 2021 – a Virtual Conference John Petze, Executive Director, Project Haystack, and Marc Petock, Executive Secretary, Project Haystack Project Haystack is excited to announce its fifth biennial Haystack Connect conference will take place May 4 – 6, 2021. While the virtual format may be new this year, attendees can still expect the same quality technical program, driven by the Project Haystack community. Whether you are a building owner or operator, facilities manager, an integrator, or OEM, new to Haystack or an expert, this event is for you!


Wow! Now over 20,000 folks following my personal LinkedIn account where I posted all related industry information almost daily. I am amazed at the global reach of these following folks and their diverse perspective of our industry. I am humbled that they choose to follow me as I depict our industries evolution. Thank you all for your support.

Our LinkedIn online group created for discussion of our magazine created in 2010 AutomatedBuildings.com Online Magazine Forum now has over 4000 members and has taking on a life of it's own. I read the group with the same interest as everyone else to see what folks want to share what new and trending.

My twitter account also started in 2010 has over 1400 followers as well
Our online magazine was started 22 years ago before social media identities like, LinkedIn launched on May 5, 2003 and twitter Twttr launched to the public in July 2006, were vehicles of how special interest folks could find each other. We are working to build bridges from our long online history of controlled blogging of ongoing industry information with these and other social medias of the day. You can help as we see AutomatedBuildings.com as a landing pad for information that needs to be shared with our industry. We never throw anything away and it alway resides at the same URL.
Welcome our newest advertiser https://new.abb.com/buildings Imagine the building of tomorrow shaped by ABB Ability™ technology of today. We are working together to create workplaces where anything is possible.
The news just keeps flowing thru our web-site, and RSS feeds daily, and of course the only way to find what you are looking for in the vast quantity of information on our site is with our site search engine
http://www.automatedbuildings.com/search/sitesearch.htm

As always lots of new products, plus be sure to check our event calendar to see the number of events we have in our future.


---


[Click Banner To Learn More]
[Home Page] [The Automator] [About] [Subscribe ] [Contact Us]