---
EMAIL INTERVIEW Ron Poskevich, Steve Pachal & Ken Sinclair

Ron Poskevich, VP Sales and Marketing
Steve Pachal, National Account Manager
Blue Ridge Technologies

---
Integrated Lighting Control Steps to Success

Blue Ridge White Paper Reveals Opportunity for BAS Control Contractors
Lighting control has traditionally been delivered to customers by electrical contractors as specified through Divisions 16 or 26 by the MEP firm employed by the owner. However, as energy costs increase and green building and sustainability needs grow the adequacy of this delivery mechanism falls short.

Increasing energy costs and green regulatory demands are driving more sophisticated and integrated lighting energy management solutions. Simple on/off control is no longer enough, and integration between various building systems is required to meet these energy cost and regulatory demands.

This shift to integrated lighting control creates an opportunity for BAS control contractors, and Blue Ridge has addressed this by creating a new white paper that shares the best practices that many Blue Ridge customers have followed to success. If you ever wondered or asked, "How do I get started with integrated lighting control?" this document is for you. Integrated Lighting Control Steps to Success

Sinclair: Lighting control has been delivered into the market for a long time. What is driving the need for change?
Pachal: As the cost of energy has increased, so has the need for more sophisticated lighting control. Integrating and interoperating with the Building Automation System (BAS) is required to achieve maximum energy savings. One integration example is using occupancy sensors both to turn lights off and also reset ventilation. Another example is unifying scheduling for lighting and HVAC zones through the BAS. Solid integration is the only solution.

Sinclair: Ok, what needs to change?
Poskevich: Successful integrations require experienced integrators. Today, the best and most experienced integrators are BAS Contractors. So, to achieve truly successful installations, BAS Contractors need to be given that responsibility and held accountable for providing and integrating the lighting controls with the BAS. This ensures no finger pointing at the end of the job should the integration not be to specification.

Sinclair: What is the biggest challenge to making this change?
Pachal: Lighting control has been delivered to building owners through division 16/26 of specifications for many years. For integrated lighting control to live up to its potential realignment is needed. The work should be divided so that the divisions are doing the work they do best. Integrated lighting control projects should be specified so division 16/26 does the installation and BAS contractor provides and integrates the controls into the BAS.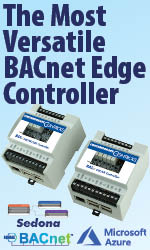 Sinclair: Is the BAS controls contractor really up to the task?
Poskevich: The general skills are there. BAS controls contractors are already the systems integrators in commercial buildings. Both the Engineering and Owner communities look to them as the experts in pulling together and integrating the buildings diverse control and energy monitoring systems. With this foundation in place, the BAS contractor is well positioned to acquire the remaining skills needed to also integrate lighting controls.

Sinclair: If this is such a great opportunity, why haven't the BAS companies offered their dealers and branches a solution?
Pachal: Some have tried. Others are trying. The challenge is that lighting control is a relatively small part of the total build controls market. The BAS controls manufacturers constantly struggle with adequately addressing lighting controls while maintaining focus on their main market – HVAC controls and enterprise level software. In the end, their priorities always align with their main market leaving lighting control somewhat orphaned.

Sinclair: What does the future hold for Blue Ridge Technologies and integrated lighting control?
Poskevich: As a company dedicated to the design and manufacture of integrated lighting controls, BRT brings focus and resources to delivering best of breed solutions to BAS Contractors. By building on open standards like BACnet, the BAS Contractor can be well positioned to serve their customers with top notch BAS and lighting control integration.

---
Ron Poskevich
VP Sales and Marketing
Blue Ridge Technologies
Rposkevich@BRTint.com

Ron has over 22 years experience in the lighting control and building automation industry. During his storied career he has held various technical, marketing, and sales positions in leading companies.

Ron worked for Siemens as Market Manager of Power Management Technologies and was involved with ABSIC (Advanced Building Systems Integration Consortium) projects including The Robert L. Preger Intelligent Workplace at Carnegie Mellon University as well as The Adaptable Workplace Laboratory at General Services Administration Headquarters.

Prior to co-founding Blue Ridge Technologies Ron was the General Manager of Lumisys, a division of Automated Logic Corporation. Under Ron's leadership, Lumisys was recognized with the 2008 Frost & Sullivan Award for North American Green Lighting Control Industry Innovation & Advancement. During this period Ron also spearheaded the development of integrated lighting control system design practices which have revolutionized lighting control delivery and maintenance.

Ron's experience continues to flourish with Blue Ridge. As Vice President of Sales and Marketing Ron leads all sales, marketing, and product management as Blue Ridge strives to advance Integrated Lighting Control.

____________

Steve Pachal
National Account Manager
Blue Ridge Technologies
Spachal@BRTint.com

Steve joined Blue Ridge in June 2010 following a productive 22 year career with Automated Logic Corporation (ALC) throughout which he facilitated countless successes in a variety of roles.

Steve started as a field technician and controls engineer with ALC in 1988 transferring from Nalar Industries, an ALC dealer and controls contractor in Southern California. He later cultivated many of ALC's successful dealerships as District Sales Engineer for the Western and Southwestern districts.

In 1993, Steve and his wife moved to Georgia where Steve became Manager of ALC's Dealer Services Group, which handled applications engineering, graphics, and third-party integration. Following six years in this role Steve's versatility continued to develop as he assumed many responsibilities including Operations Manager for ALC's Critical Systems Group (CSG), Director of Financial Operations for CSG, Director of Information Technologies, and finally Director of Research and Development.

Steve is an integral member of the Blue Ridge family. Serving as National Account Manager he continues to cultivate prosperous partnerships and dealers.

---


[Click Banner To Learn More]
[Home Page] [The Automator] [About] [Subscribe ] [Contact Us]