January Theme - Happy New "Era"

No it is not a spelling mistake, we wish you a Happy New Year, and we also wish you a "Happy New Era" We are rapidly entering a new Era in building automation that questions all we have done before. An era denotes clearly defined periods of time that significant change occurs.
Our industry is rapidly being drawn into this new Era where the what and how of our industry is being exposed and questioned. The connection communities that we are part of, new feature rich products with new methods of providing their information to these connections, and daily evolving web services presented on several flavours of displays, with interaction with Bring Your Own Devices (BYOD) are all creating this new Era.
We need to decide how we will be part of this new era. We need to successfully defend our actions of the past or change because the era we are moving into will change us or replace us if we do not change. Think of the plight of line based telephones, faxes, and non-internet ready TV. Those are examples of era change. Now imagine the new era we are now in where the anywhere analyzed visualizations of our environment must completely utilize today's cloud tools and BYOD thinking.

It will be an exciting year for sure; enjoy your journey in the new era.
As always this new issue is a nest of great articles, columns, reviews, new products, interviews and of course the steady stream of news depicting our rapidly evolution and journey in the new era.

Welcome our newest sponsor:

DGLogik, Inc. is a technology innovation organization providing cutting-edge software and methodologies for enhancing building performance intelligence.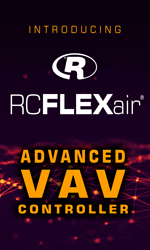 Tell all our sponsors you saw their ads on the AutomatedBuildings.com web site and thank them for supporting your free access to evolving Automated Building Industry information. Click on their ads and view their valuable products and services. Please review all Our Sponsors.

I am assembling a self-maintained global network of "Who is Who in building automation". Presently my network includes over 4260 please join us.

Please join our Group on Linkedin with over 1645 others and interact with our magazine and online resource in real time while sharing your thoughts with our editors and other readers around the world.

The news just keeps flowing thru our web site and RSS feeds daily, and of course the only way to truly find what you are looking for in the vast quantity of information on our site is with our site search engine http://www.automatedbuildings.com/search/sitesearch.htm

As always lots of new products, plus be sure to check our event calendar to see the number of events we have in our future.



---


[Click Banner To Learn More]
[Home Page] [The Automator] [About] [Subscribe ] [Contact Us]