---
This is a great read and plays well to our January issue themed "Concurrent Collaboration"
Source
http://www.forbes.com/sites/gregsatell/2013/12/14/in-2014-every-business-will-be-disrupted-by-open-technology/#
Here are a few pull quotes to peak your interest;

Apple; Yet it wasn't till a year later that Apple really changed the world. That was when the App Store arrived. 10 million apps were downloaded in the first three days and that number grew into more than a billion within a year. Looking back at those early apps, they seem amazingly primitive, but at the time they were revolutionary.
IBM; One of the most exciting things to happen in technology for a long time is IBM's Watson system, which combines artificial intelligence with big data to create what the company calls cognitive computing—machines that think much like humans do, but with infinitely more capacity.
Elance is a freelance marketplace that connects clients with freelance employees. There are 14 million people in the "contingent workforce" in the U.S., and American businesses spend over $400 billion on these workers, and these numbers are on the rise. Intuit conducted a study which found that by 2020, 40 percent of labor in the U.S. will be comprised of contingent/independent workers.
Every Business Must Be Reimagined: Technology is now transforming human experience at an extremely visceral level. If you are competing with the plumbing company across town—or a startup across the world—you now have the same capabilities as the world's largest corporations at your beck and call.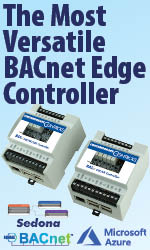 But then again, so does everybody else and that's why 2014 will be the year of the ecosystem. This is no longer the stuff of gadget-crazed millennials and slick conference presentations of "thought leaders," but is beginning to permeate every aspect of society and commerce.
And that's how revolutions gain their power, not from leaders or even ideas, but when ordinary men begin to imagine that they could become kings.

---


[Click Banner To Learn More]
[Home Page] [The Automator] [About] [Subscribe ] [Contact Us]