---
Investment Gives Physical Security the "Thumbs Up"


The top three sectors for confidence level in VC investment were Mobile, Cloud Computing, SaaS and Enterprise Software.



The 2014 10th global venture capital survey by NVCA and Deloitte shows that Venture capital fundraising has been picking up steam in recent quarters with US venture capital firms having raised $7.4 billion in new commitments from 78 funds during the second quarter of 2014.

A 24% increase compared to the number of funds raised during the first quarter, marks the strongest quarter for the number of funds raised since the fourth quarter of 2007.
Venture capitalists invested $29.5 billion in 3,382 companies in 2013, with software the leading sector, receiving 37.3% of total dollars followed by biotechnology, which was less than half the amount at 15.4% of total investment. Among first fundings, software led the way with 591 companies getting their initial venture capital rounds, more than 46% of all first fundings.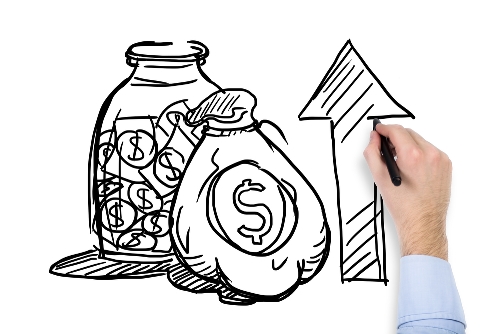 So how does the Venture Capital business rate Physical Security?

In our 2014 research report - http://www.memoori.com/portfolio/physical-security-business-2014-2018-access-control-intruder-alarms-video-surveillance/ - we have identified some 12 transactions amounting to a $655 million investment in the physical security industry.

Of this some $300m was invested through Venture Capital and one public offering by Verint for $355 million. Over the previous 2 years there has been a steady trend with 2012 having 18 arrangements with a total investment of $267 million and 2013 $240 million from 16 arrangements.

Clearly Venture Capitalists are confidently investing in the physical security industry. The majority of these involved investment in US based companies by US based venture capital companies.
As we have seen, finance is available, but there is much competition for it from hi-tech businesses. Physical Security has a strong case to at least retain if not increase its share of the financial cake in 2015.

During the two years prior to 2008, investment capital was abundantly available to new start-ups and acquisitions in the physical security industry. But as a result of the credit crunch in 2007 and the financial meltdown that followed in 2008, finance started to dry up that year.

Since then as our figures clearly demonstrate private equity made less impact on the investment market in both 2009 and 2010 and venture capital was to a large extent only available to finance development in selective companies particularly those close to achieving a viable growing business.

Whilst US financier's confidence in domestic government policy continues to decline, across the globe, the US maintained its position as the best country to invest in, rating 4.03, trailed by Israel (3.71), Canada (3.48) and Germany (3.38).

"A global environment where capital flows to companies from creation to growth to exit depends, in part, on government policies that encourage investment in new ideas and provide a clear pathway for innovations to go to market," said Scott Sandell, general partner of New Enterprise Associates and chairman of NVCA. "Decreased confidence in government drives capital away from economies, and if more isn't done to improve the US policymaking process, we could lose our foothold as the preeminent destination for innovation investment. The venture capital community will continue to look toward global economies where governments are committed to fostering the growth of innovation."

There are few venture capital companies that specialize in the physical security industry and clearly it is not the most attractive technology sector for the venture capital businesses. However there are segments within in it that are particularly attractive to them; these being information security, identity and security solutions and analytical software.
The latter is regarded as having massive potential but so far has failed to produce a major investment coup. In addition the good news is that the last edition of the MoneyTree Report from PricewaterhouseCoopers LLP (PwC) and the National Venture Capital Association (NVCA), showed one particular bright spot for the Physical Security Industry.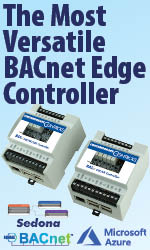 The top three sectors for confidence level in VC investment were Mobile, Cloud Computing, SaaS and Enterprise Software. All of these sectors have an impact on the Physical Security industry with Cloud Computing / SaaS being a direct hit.

Our 2014 report – http://www.memoori.com/portfolio/physical-security-business-2014-2018-access-control-intruder-alarms-video-surveillance/ – lists the funding announcements that we have identified for this current year to the end of August 2014. Security companies that have received venture capital funding included;

Pivot3, Vidsys, Dropcam, Simply Safe, Index ASA, Prism Skylabs, 3VR, Vigilant, Zwipe and Eagle. Some of these companies – Vidsys, Prism SKyLabs, and Dropcam also received funding last year.

Security companies that have been the major beneficiaries of venture capital funding over the last five years include 3VR, Vigilant, Pivot3, BRS Labs, Intransa, Visualant, Orsus (now Nice Systems) and ObjectVideo Inc and VideoIQ.

---


[Click Banner To Learn More]
[Home Page] [The Automator] [About] [Subscribe ] [Contact Us]