---
Every month there is a blizzard of information contained in the emails and newsletters that cross my desk on their way to AutomatedBuildings.com. Some of this information is not in the form of any type of content we can publish but I feel I should share with you these snippets, blog bits, and url links that are about to fall off my desktop.
Join us May 18th - May 20th for the Haystack Connect conference: The place where the community of automation and IoT professionals come together to learn and share the latest techniques for connecting systems and using data to advance the efficiency of buildings, equipment systems and processes.
Click on this link to be taken to a secure server to vote for your 2014 ControlTrends Awards Nominees. This is Your 2014 ControlTrends Voting Ballot. You can only vote once, so think carefully about your choices, because your vote could make the difference. Sorry to ask for your name and email again, this information provides an additional safeguard and assures that the voting is fair. Your information will not be shared with anyone else.
Facility Management Dashboards: Understanding the Complexities Author: Anno Scholten, Connexx Energy Energy and Sustainability Management Software for commercial buildings has quickly become a crowded and confusing market for building owners and operators. Today, a facility energy manager can choose from many energy and sustainability software categories such as benchmarking, energy efficiency, energy utilization, tenant billing, energy bill management, time of use pricing, demand response, supply and demand management, LEED analysis, EnergyStarŪ, carbon tracking, occupant engagement, fault detection, and more...

According to a new market research report of "Home Automation and Control Market by Lighting Control (Occupancy Sensors, Relays, Transmitters), Security & Access Control (Video Surveillance, Biometric), HVAC Control (Heating & Cooling Coils, Pumps & Fans, Sensors), and Geography - Global Forecast to 2020", published by MarketsandMarkets, the market is expected to grow at a CAGR of 11.36% between 2014 and 2020, and reach $12.81 Billion by 2020.
Sensor/Cloud based Senior Lifestyle System monitors residents lifestyle and sends alerts via Social Media and smart phone if something goes amiss
How cheap is too cheap? D-Link has found the sweet spot between low-priced, but low-quality smart home systems (from the likes of Archos) and pricey security systems. It's now planning on opening up its system to many more accessories, judging by the DCH-G020 connected home hub that just passed through the FCC. The system will likely bow next month at CES 2015, but the US wireless regulator has revealed quite a bit, including manuals and photos. The hub will control Z-Wave (low-power RF) as well as WiFi devices, meaning it'll work with third-party alarms, detectors and cameras on top of existing D-Link WiFi cameras and accessories.
101 Ways to ROCK! as a BMS Controls Technician Manager's Choice Paul Martin Owner & Director at Global Building Controls Ltd We have started a fun list below to get you going & would welcome some inspirational input from you budding controls people to brighten up this great but slightly dull forum. The list needs to be relevant to our industry. Lets see how many we can get & perhaps exceed the 101 ways :-)
Development efforts for our Novar and Siemens integrations. In fact, test lab proof of concept demonstrations for both of these integrations were completed over a year ago. That gave us a solid understanding of the technical requirements needed to be as successful with these new products as we have been with the S4 Open: BACnet-N2 Router. The field buses for both of these next integrations are slower and contain fewer devices than the MetasysŪ N2 systems. That's driving us towards smaller and more efficient hardware platforms right sized for each of the target environments.
Line of smart wireless sensors is designed to take advantage of SIGFOX's global network that is dedicated to the Internet of Things (IoT). It is designed exclusively for two-way, small-message device communication. This eliminates the cost and energy-use barriers to wide adoption of the IoT and greatly extends the battery and service life of connected devices.
XBee and XBee-PRO ZB ZigBee modules provide cost-effective wireless connectivity to devices in ZigBee mesh networks. Utilizing the ZigBee PRO Feature Set, these modules are interoperable with other ZigBee devices, including devices from other vendors†. Programmable versions of the XBee-PRO ZB ZigBee module make customizing ZigBee applications easy, even without wireless design expertise.
The Photon includes everything you need to get a connected project off the ground. Our Wi-Fi module includes a powerful STM32F205 ARM Cortex M3 microcontroller, and we've paired it with all the necessary bits and pieces. Just attach a sensor or actuator and you're off to the races.
"Can mastering the machine-learning rules for our email,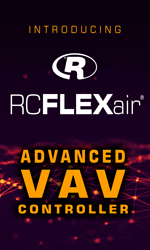 messaging, social media feeds and other collaboration tools help us improve our skill at operating and occupying intelligent buildings?"
Using the Sensorflare Genie you will be able to speak to your houses. It allows you to interact with your connected gadgets by using voice commands. Now, you can control your home with your voice anytime, anywhere. Lights, security, climate, and more! We are making sure your voice is heard with Sensorflare. Sensorflare uses a voice-activated control for your smart home using Speaktoit Assistant technology and exploiting the api.ai functionality to understand the semantics of the command and neo4j to traverse the ontology with all the devices matching the semantics
EE101A: Introduction to Lighting Control introduces students to the purpose, benefits and strategies of controllable lighting, from occupancy sensing to daylight harvesting. EE101B: Introduction to Lighting Control Equipment, authored by Craig DiLouie, LC, provides a summary view of the types of lighting control equipment popularly used to enact these strategies.

First Look at Haystack 08 December 2014 I recently saw a few people mentioning Haystack in a few BACnet circles and decided it was time for a little exploration. Little did I know how weird it would be…
A Beginner's Guide To Home Automation Standards: Z-Wave vs Zigbee
Total Facilities 2015 opens its doors (we'll be at Glebe Island in Sydney from 25 – 26 March). Have a look at what's in store at Australia's most anticipated facilities and building management industry event by downloading our cool infographic of essential facts and figures.
Bureau Veritas creates a new digital platform for the real estate market called Building in One. Building in One will enable stakeholders in the real estate business to stock, exchange and structure data and documents related to the life of a building. Increased market complexity and the large amount of data and number of documents required for any transaction is changing the way real estate data is now being handled.
CoR AdvisorsŪ has developed a detailed Roadmap to Energy Efficient BuildingsŪ, providing a step-by-step plan for sustainable, energy efficient facilities. From initial energy assessments to advanced energy management technologies, this roadmap is a comprehensive action plan for energy savings. Plus, CoR AdvisorsŪ provides all the resources needed to get it done.
---


[Click Banner To Learn More]
[Home Page] [The Automator] [About] [Subscribe ] [Contact Us]