---

EMAIL INTERVIEW – Tammy Fulop and Ken Sinclair
Tammy Fulop is the Vice President of Energy and Sustainability Services at Schneider Electric. With 18 years in the industry, Tammy has led her team to successfully implement over 625 ESPC projects across the nation with total savings of more than $1.6 billion over the life of contracts. These projects have helped publicly funded entities make capital improvements and offered many benefits such as improved facility efficiency, occupant comfort, financial management and environmental protection.
---
Modernizing Historic Buildings

We find that the most successful improvements balance the demands of building codes, functionality, efficiency and architectural aesthetics.





Sinclair

:

What are the major challenges municipalities face when it comes to modernizing their historic buildings?




Fulop: There are three main drivers that make modernizing historic buildings a challenge. First, maintenance costs mount more quickly for historic buildings. These costs rise significantly as buildings reach historic status — and the older buildings get, the worse problems become. Second, older buildings are rarely energy efficient or up to modern building codes. Building codes change to adapt to new technology and reflect the best safety information of the day, leaving many historic buildings out of date and not up to code within years of their dedication. Finally, there is a perception that modernizing historic buildings and aging infrastructure can be cost prohibitive. These variables can create a lot of competing priorities and confusion about the best way forward.

Sinclair: What makes historic buildings more difficult to upgrade compared to newer buildings?


Fulop: Historic buildings such as city halls and county courthouses are community landmarks. For citizens, they represent nostalgic touchstones. For visitors — and potential new citizens — they serve as a calling card to the community's character. Though they're a community asset, historic buildings are also a drain on resources due to outdated equipment and decades-old construction practices that rarely meet modern building codes. Often, municipal staffs simply don't have the expertise needed to update these facilities in a way that protects their historic architectural design. The complexity of balancing modernization and historical preservation can often feel at odds and become a burden that stalls these projects. As a result, deferred maintenance issues mount to the point that some buildings simply get shut down — or torn down — rather than renovated properly.

Sinclair: Can you describe Schneider Electric's approach to historic renovation?


Fulop: Schneider Electric's approach to historic renovation is to be very cognizant of how the building is used by the community and to balance modernization needs with the aesthetic appeal that means so much to local residents. We recognize that small details can have a big impact. As an example, we work hard to preserve grand chandeliers. These hallmarks of historic buildings can often be retrofitted with new LED bulbs to restore original character while substantially reducing annual energy and maintenance costs. We find that the most successful improvements balance the demands of building codes, functionality, efficiency and architectural aesthetics.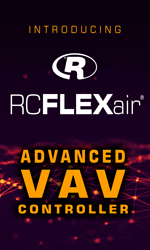 Sinclair: Can you provide an example of a municipality that has successfully modernized its facilities while maintaining its historic integrity?
Fulop: Schneider Electric has worked with a number of municipalities including Elmore County, AL to renovate inefficient buildings while protecting the historic architectural appeal. Elmore County faced a number of deferred maintenance issues in its ornate and historic courthouse including drafty windows, outdated heating and cooling systems, antique lighting and minimal information technology infrastructure. Using an energy savings performance contract (ESPC), Schneider Electric transformed five of Elmore County's critical buildings with modern energy conservation technologies including LED lighting, HVAC retrofits, building automation systems, building envelope improvements and more. The project will reduce the county's annual utility budget by 38 percent, which equals more than $4.4 million in savings over the life of the project. By reinvesting these energy savings into renovations, the county was able to tackle the modernization needs of the historic courthouse. At the courthouse, the renovation includes swapping open-flame gas heaters and AC window units for a new centralized HVAC system with building controls, updating the original windows for better efficiency, and restoring antique lighting with new LED technology.

Sinclair: Has Schneider Electric worked with any buildings on the National Register of Historic Places list?

Fulop: Yes, we have deep experience in this area. Most recently in Holland, Michigan, Schneider Electric's engineering team worked closely with the local Historical Society to create a comprehensive plan to update Holland City Hall while maintaining the historic grandeur of the building. Window retrofits were an important aspect of the efficiency plan and a highly visible architectural element. The Historical Society provided archive photos to help the team design a historically accurate solution. The color, trim, weatherproofing, tint and mullions were all carefully considered before fabricating the custom window solution. These efforts will restore the historic character of the front fašade, which lost its original windows in an earlier renovation, thus improving the overall aesthetic of the building.


---

[Click Banner To Learn More]
[Home Page] [The Automator] [About] [Subscribe ] [Contact Us]