---
Crafting a Data-Defined Future for New York



This data-driven and tech-enabled model can help commercial real estate businesses deliver superior tenant experiences, resulting in preferential selection from customers and enhanced the perceived value of their buildings.




Prabhu Ramachandran,
Founder & CEO,
Facilio Inc.
Home to Wall Street and the Statue of Liberty, one serving as a central influencer of global finance and the other a symbol of free societies, New York is a city that is the focal point for free-market democracies in more ways than one. From renowned business magnates to jazz maestros, the city has given wings to people's dreams and continues to draw innovators from all walks of life. Adding to the city's mystique is its infrastructure and ethnic diversity, giving it the mantle of the unofficial cultural capital of the world. These unique elements and unparalleled stature have also resulted in New York being the most coveted commercial real estate hotspot in the world. Philosopher Ayn Rand once famously said, "I would give the greatest sunset in the world for one sight of New York's skyline."

Speaking of the Big Apple's legendary buildings and landmarks, the churn of new influences and changing times is ringing in the new, for the city's commercial real estate sector. The combination of a glut in luxury condos, and the introduction of iconic new developments, is shaking up the status quo. A recent report compiled by StreetEasy, a leading online real estate marketplace focused on New York City, indicates that 682 new buildings with more than 16000 new condos were added to the market since 2013(1). The addition of outstanding new properties in highly coveted locations, such as One Vanderbilt and Hudson Yards, is also redefining customer expectations, as well as the quality developers and building owners in New York, need to aspire to. Both the projects boast state-of-the-art amenities and services, in step with the most contemporary, indeed future-ready, standards. Real estate owners, across the five boroughs, need to adopt effective strategies that allow them to continue to attract buyers and tenants within this fiercely competitive market ecosystem.

Staying ahead of the curve

Emerging new digital solutions can help building owners leverage data that their assets already generate, but which is currently lying unused across siloed systems. By using this readily available stream of information to derive real-time insights that optimize their operations, both existing building stock and newly built sites can move to an unprecedented level of efficiency. This data-driven and tech-enabled model can help commercial real estate businesses deliver superior tenant experiences, resulting in preferential selection from customers and enhanced the perceived value of their buildings. According to Facilio - a startup headquartered in New York that enables IoT and AI-driven, real-time and portfolio-wide operation optimization for buildings - the future of commercial real estate hinges on increasing competitiveness by using such inherent, but largely untapped, potential.

Automation in real estate is constantly generating information, which can be leveraged using the right combination of technologies. However, in most current buildings, a vast repository of data lies unused in siloed systems. System-wide integration, in the case of real estate assets, is usually considered a tall order, as a typical building has devices and infrastructure components sourced from various manufacturers. As often as not, each component is locked into vendor-specific protocols, which may or may not be consistent with other components within an integrated system. Enterprise-scale software platforms can circumvent this problem by collating automation data from the building and subjecting it to AI-based analysis, leading to actionable insights that can be used to optimize operations and profits in real-time. The elegance of this system lies in the fact that it digitally transforms commercial real estate using pre-existing automation data, while the platform itself is completely agnostic to the data source.

A market being redefined
The emergence of Proptech has rendered a large portion of existing commercial real estate out of date, and the effect is pronounced in markets like New York, which have some of the earliest adopters of these technologies. In addition, a distinctive trend of occupants preferring lease over purchase, in New York commercial real estate, adds to the competitive pressures. Developers cannot easily offload a property and instead have to lease it, which involved periodic renovations and upgrades in staying ahead of the curve. Although owners have tried to circumvent constant renovation by leasing properties for reduced rents and added allowances, the short-term benefits they can gain are offset by the property becoming uncompetitive in the long run.

The rise of the sharing economy and co-working spaces does offer some possibilities for devising a strategic response, but this is not entirely devoid of limitations either. Cushman & Wakefield's 2018 'Coworking and Flexible Office Space' report(2) found that although buildings with as much as 40% of their space remodelled to suit coworking sold at 50 to 100 basis points higher, between 2016 and 2018, investor sentiment had since settled to a slightly more conservative 15 to 30%. Besides, WeWork's recent troubles have also called into question the co-working market, as the magic bullet strategy.

Upgrading existing building stock to Smart status
Empowering building owners, in managing, optimizing and integrating all their assets, using data they already own, provides a neat solution for legacy buildings to remain competitive against the rise of groundbreaking new stock. Achieving unprecedented operational efficiency, from buildings whose original framework would not have inherently facilitated it, is a simple but effective way to keep them relevant and competitive.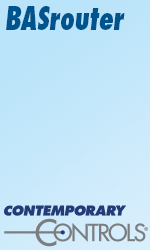 From a cost standpoint, this data-driven and unified operations model come at a nominal cost, in comparison to solo-ed building level and hardware heavy current status. As the solution is software-based, the pre-existing automation components in the building need not be replaced, but can rather be put to better use. The operational data they generate can help during audits, enable predictive maintenance, help achieve outstanding sustainability profiles, and can be fed as real-time actionable insights into other enterprise systems like ERP and HR.

As compliance with environmental regulations becomes increasingly obligatory and inevitable, the data-driven real estate operations can help building owners deliver high efficiencies and optimal resource utilization. By incorporating enterprise-wide, data-driven solutions, assets in danger of being rendered obsolete can keep pace with cutting edge developments and get a new lease of life. Gone are the days when smart developments were an extravagance. Today, intelligent infrastructure is an essential requirement and the data-driven approach is a credible enabler, offering the commercial real estate business a way to add value to its operations.

In competitive and prime market locales like New York, such value capture could be the difference between a surge in profitability, and being cast aside as infrastructure that is no longer viable. More importantly, these advantages are not restricted to the dynamics of any one market. The technology-led upgrade of the existing building stock, being offered by innovators such as Facilio, could be the elegant solution that gives the world's huge inventory of current infrastructure a new lease of life.

1. https://streeteasy.com/blog/nycs-unsold-condos/

2. http://www.cushmanwakefield.us/en/research-and-insight/2018/coworking-report


---
About the Author

Prabhu Ramachandran is the founder and CEO of Facilio Inc, an Enterprise platform for data-driven Facilities O & M (Operations & Maintenance) across real-estate portfolios, headquartered in New York (US) and with operations in USA, Middle East and India. Prabhu's career spans over 18 years of product, business and customer experience focused on enterprise-scale software for IoT-based connected services, sustainable building solutions, and telecom network management. For more information, please visit: https://facilio.com/

About Facilio
Headquartered in New York (USA), with operations in UAE and India, Facilio offers an Enterprise platform for data-driven real-time facilities operations & maintenance (O&M). Facilio harnesses IoT and AI to centrally consolidate existing building systems and automation data across the portfolio, onto the cloud. It offers applications and modules for property owners and service providers to manage and control portfolio-wide O&M activities and outcomes, such as maintenance, tenant experience and sustainability, in real-time.

---


[Click Banner To Learn More]
[Home Page] [The Automator] [About] [Subscribe ] [Contact Us]