---

EMAIL INTERVIEW Denis Du Bois & Ken Sinclair
Denis Du Bois is a marketing advisor to clean technology companies and the Editor of Energy Priorities Magazine. He led the Webcast Track at ConnectivityWeek 2009 featuring several "Face to Face" online interviews with speakers.
---
ConnectivityWeek's train has arrived.
It was right on time and the mark in terms of what the energy industry needs to be doing now:
merging energy technologies with information technology.















Sinclair: I met you in the early days of BuilConn and you've attended the conference every year since. What was your impression of ConnectivityWeek 2009?
Du Bois: It's such an exciting time for this sector. I came to my first BuilConn searching for the energy angle in each session I attended. Now energy is top priority, and buildings and the smart grid are on center stage. ConnectivityWeek's train has arrived.

This was an energy conference with keynote speakers from Intel, Cisco, Google and Microsoft. It was right on the mark in terms of what the energy industry needs to be doing now: merging energy technologies with information technology.

Anto Budiardjo predicted that the "energy revolution" would have greater impact than the industrial revolution. The political climate has opened everyone's eyes to that possibility, and this conference attracts a very bright group. Attendees, even competitors, were eager to share ideas and take action.

Watch the Face to Face interview with ConnectivityWeek organizer Anto Budiardjo.
Sinclair: There was a lot of discussion about information technology at ConnectivityWeek. Some have called energy "the internet's next killer app." What's your take on that assertion?
Du Bois: Energy technologies are getting the attention these days, but the importance of connecting them can't be overstated. Without interconnectivity, information is stranded. And without information there'll be no smart grid, no plug-in electric vehicles, no intelligent buildings.

The internet will play many key roles, but so will ZigBee and other connective technologies. Smart devices are all around us in buildings and factories, in cars and the grid. Information will be the key to controlling energy and carbon with those devices. We need their data so we can understand and manage our energy, from generation to use. The devices need data from each other to coordinate and transact about energy in real time. This is where the visions of those early BuilConns are becoming reality. Building systems integrators will be IT consultants. The business potential is huge.

Watch the Face to Face interview with ZigBee progenitor Robert Poor, co-founder of Ember.

More on ConnectivityWeek 2009: "Industry Leaders Outline Energy Business Opportunities"
Sinclair: The stimulus bill has lit a fire under this industry. Do you see those "visions of early BuilConns" translating into action today?
Du Bois: Absolutely. In talking with the other track leaders I learned how people are connecting existing technologies in creative new ways. Standards are being adapted and new ones developed. The industry is hotly debating the best protocol to convey information in the age of the smart grid. Demand response programs are spreading quickly. And everyone is seeking stimulus funds.

At the same time, companies don't want to negotiate standards while huge opportunities pass them by. It's simply not good marketing to refuse to fill a customer need until it can be done in perfect compliance with ISO and IEEE. Cisco and Microsoft aren't waiting, and neither are clean energy startups.

Kimon Onuma, the organizer of BIMStorm, told me he would incorporate smart grid considerations into building information models at the BIMStorm in San Diego the day after ConnectivityWeek -- inspired by what he learned at the conference. I think every entrepreneur at the conference went home charged up and ready to do something to advance smart energy.

Listen to the Face to Face interview with demand response researcher Mary Ann Piette of Lawrence Berkeley National Laboratory.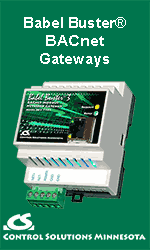 Sinclair: Will these ideas get funded? Do investors and venture capitalists understand what all these companies are trying to accomplish?
Du Bois: Hearing internet mogul Bob Metcalfe's keynote was particularly interesting following Juval Löwe, who made the statement that "venture capitalists are shamelessly shifting from software and into clean energy." It does seem that every VC is introducing themselves as a "cleantech VC" these days. But when investing they tend to stick to their knitting -- they prefer software and the internet with a green twist.

Kleiner Perkins is, of course, the VC firm that other VCs watch. Ellen Pao described the many cleantech sectors her firm has invested in. KPCB has the usual biofuels, solar, hydrogen and recycling plays. Otherwise they've invested in green IT, utility networking, energy management software -- ideas with a strong digital component. So this convergence of energy and IT is attractive, but the real energy component still leaves most VCs scratching their heads. In terms of educating them, we still have work to do.

Watch the Face to Face interview with Microsoft "Software Legend" Juval Löwe.

More on ConnectivityWeek 2009: "Internet Visionaries Share their Energy Views"



---


[Click Banner To Learn More]
[Home Page] [The Automator] [About] [Subscribe ] [Contact Us]