---
| | |
| --- | --- |
| AutomatedBuildings.com Online Magazine Forum | |
Our Linkedin Group called AutomatedBuildings.com Online Magazine Forum has become very active with over 1340 members interacting. If you are not part of this group please consider joining. It is a great way to express yourself while starting meanful dialog with industry experts. I monitor over 45 other industry Linkedin groups for content and opinion and I am very pleased with the quality of interaction of our online magazine forum group.

We are extremely pleased to have this resource as an adjunct to our magazine and it seems to have taken on a life of its own and has become a staging area for content and discussion for our web site. I have randomly picked 6 posts to give you a flavour of the diversity and type of chatter and blogging going on in this group. You must join group to see all the interactions and to be part of it.

Do indoor environments affect employee performance? What is your experience?
In research that I've done, I came to the conclusion that business owners should take into account the quality of the indoor environment as one of the top priorities when evaluating facilities where they house there most valuable resource - their people. Some say the cost of poor working environments affect a business's bottom line - what is your experience? How can we change this? Have you changed your working environment to make staff more comfortable? What was the outcome? i-designs.ca

Product Review: The Johnson Controls DDC product offering. The Good, The bad, and The Ugly http://ow.ly/bmp3U #JohnsonControls
Johnson Controls: If I took one thing away from my last meeting with my Johnson Controls distributor and his Johnson Controls sales rep, it was Johnson Controls commitment to the 2-Step Distribution Channel and the independent controls contractor. This channel has huge growth potential! Johnson Controls has delivered a host of great FX and FX-PCG products. Enhanced options on the communication platform including Bluetooth, and new software tools will support channel growth! I was impressed!
Cisco Touts Universal Power Over Ethernet itworldcanada.com
For over 12 years there have been two ways of getting electricity to devices on your network: From an electrical outlet, or from an Ethernet jack using Power over Ethernet. With the release last year by Cisco Systems Inc. of what it calls Universal PoE, a proprietary version which delivers 60 Watts of power per port over an Ethernet line, the company believes it has opened new opportunities for manufacturers of almost everything that runs of electricity to plug in via Category 5 cable.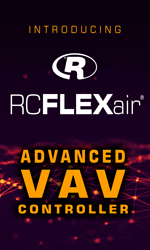 BACnet International Foundations: BACnet Education from BACnet International Articles from Steve Karg, David Fisher, Carl Neilson, Bill Greer. Produced by the BACnet International Education Committee.
Cisco Plus Canada Spotlight: A conversation with Cisco Canada's Rick Hui... youtube.com
Cisco Canada speaks with Rick Huijbregts, Vice President, Smart + Connected Communities, about using network infrastructure and technologies such as video and cloud to provide users with virtual access to services like advanced health care. Learn more about Cisco Plus Canada at: http://www.cisco.com/ca/plus Find, follow and friend Cisco Canada...
Heading to BOMA Show in Seattle next week. Are you attending? Come visit us at booth 1313 in the Green Pavilion. http://www.bomaconvention.org/boma2012/public/Content.aspx?ID=1542. Visit us on the web at - www.axcess-eem.com Exhibitor Home > bomaconvention.org Achieving Sales Success through Targeted OPPORTUNITIES The 2012 Every Building Conference & Expo (formerly the BOMA International Conference and The Every Building Show®) is the undisputed gathering place for building...


---

[Click Banner To Learn More]
[Home Page] [The Automator] [About] [Subscribe ] [Contact Us]