---
Maximizing Your Energy Budget and Time

via Outsourced Facility Services
Cost-savings is a critical objective for today's business operations, especially when it comes to facility maintenance. The competitive economic environment has put pressure on business professionals to find savings wherever possible, and commercial property owners and managers seeking cost-effective building maintenance services are no different.

From a bottom line standpoint, a building owner or manager will often first have to address the question: Why is outsourcing my building's facility services to a facility services expert in my best interest? How can it maximize energy budgets and time?

Focus on Core Competency

Any business function that does not directly support, develop or improve a business' products/services - like facility services - can be outsourced. For example, outsourcing cleaning, parking, engineering or any other facility services needs allows businesses to concentrate on core competencies and mission-critical objectives, not cleaning their facilities. And, it can result in cutting energy costs while maximizing facilities upgrades budgets.

Reduce Costs

Cost-savings alone can be a good enough reason for businesses to outsource facility services. Retaining in-house employees is an expensive endeavor, and in-house facility services personnel are no exception. Though these employees generally do not add a great deal of value toward critical objectives, businesses must still pay for those individuals' payroll tax, salary and benefits package [insurance, 401 (k), vacation and sick pay, etc.], not to mention numerous indirect costs like tools and equipment, management and training.

Outsourcing facility services to an expert provider can help keep a business' operating costs under control and enable the establishment of a budget, freeing up capital that can be invested back into the core business, potentially for a higher rate of return.

Scalability

Outsourcing allows companies to easily adjust the level of staffing for facility operations on an as-needed basis, helping them control operating costs and easily adjust for changes in staffing and service requirements.

Finding the Right Facility Services Provider

Once the decision has been made to outsource facility services, commercial property owners and managers must next find the right provider. For the best value, the provider should be highly specialized as a facility services company, offering an array of world-class services, including:

Electrical & Lighting
Energy
Facilities Engineering
HVAC & Mechanical
Integrated Facility Solutions
Janitorial
Landscape & Grounds
Parking & Transportation
Security Personnel & Consulting

Commercial property owners and managers are realizing that seeking top-shelf facilities services for multiple building maintenance needs can save money while ensuring service expectations are met. The best service providers have noticed this trend and taken steps to meet the evolving needs of the market. For example, long known primarily as simply a janitorial behemoth, ABM Industries has focused its efforts on solidifying its offerings for every touch point within building and facility maintenance – from complete cleaning needs to parking-lot operations to mechanical engineering and other custom-tailored services.

Solving More Commercial Property 'Problems' Than Ever Before

Building owners and managers that have used integrated facilities solutions providers appreciate service options that touch every pain-point within a building and even out to its parking lot or garage, and those companies that are members of the U.S. Green Building Council [USGBC] with certifications through the Leadership in Energy & Environmental Design (LEED) rating system, are now at the leading edge of a trend in making facilities more sustainable and energy efficient. These solutions help building owners and managers better manage and reduce energy consumption, increase social responsibility, and gain competitive advantage and profitability through successful sustainability initiatives.

Clean Sustainability - These companies utilize technology to upgrade sustainable offerings and meet building owners' objectives. This can include electrically activated water systems that produce general cleaning and sanitizing solutions from water, salt and electricity, allowing for safe, non-toxic daily cleaning solutions onsite and reduce packaging, transportation and storage issues associated with traditional chemicals.

Some facility solutions providers also are actively implementing:

Bio-based cleaning alternatives
Specialized cleaning solutions for various surface types that increase productivity
Electrically activated water cleaning solutions and hygiene intervention programs



Energy Efficiency - The rising cost of utilities and shrinking budgets, along with a growing focus on reducing environmental impact are prevalent concerns for building owners and managers. Upgrading building infrastructures and replacing obsolete equipment is a must to control costs, conserve energy, and improve the comfort and productivity of those working within a building's confines.

Energy efficiency is much more than a 'construction' project; it's a long-term commitment. Therefore, one should remain conscious of working with an energy management provider that is comfortable monitoring and maintaining these complex systems after installment.

Turnkey solutions for buildings can include:

Analysis and consulting
Leading-edge technology and cloud-based building automation
Electrical, lighting, HVAC, mechanical, controls, and engineering trade experience
Regional variances in regulated and deregulated utility markets
Project management and commissioning
Measurement and verification
Rebates
Utility bill payment and reporting solutions
Benchmarking
Financing and contracts

Energy Saving Security Innovations – Virtual Guarding and Green Guarding are two new concepts worth mentioning in any energy maximization conversation.

Virtual Guarding is an interactive video service that includes two-way audio and live monitoring, and delivers high-level security and surveillance around the clock for far less than the cost of uniform or patrol guard services. Virtual Guard services are gaining popularity because they offer a safe, effective, and cost-efficient alternative to traditional guard forces. While Virtual Guarding does not completely replace traditional security guards, it can greatly enhance a security program with its automated features that can provide these value-added benefits:

Operates 24/7
Removes threat of injury or loss of life of guards
Intercepts suspicious activity and helps stop crime before it starts
Provides eyewitness testimony through recorded videos, reducing risk of liability and aiding prosecution of offenders
Offers extra safety to staff and clients
Reduces theft

For the building operator who prefers onsite guard services and still wants to maximize energy savings, the Green Guarding concept provided by integrated facility solutions providers is valuable. With Green Guarding, security officers on patrol at a building are trained to be knowledgeable in energy efficiency and sustainability. Security officers are in a unique position to see most areas of a building, so they can identify areas where companies can be more green.

For example, while patrolling a company's perimeter and parking lot, an astute security officer might notice that the lighting systems are old and therefore are not very bright while drawing a lot of electricity. He could recommend a new lighting system for the parking lot that would greatly enhance security while cutting energy costs.

While inside buildings, security guards can spot other ways to be green or sustainable, too. For example a guard on patrol might identify areas where heating, ventilation and air conditioning (HVAC) systems are not working properly or could be upgraded.

Parking Innovations – Traditionally, parking management for commercial lots has not been considered an innovative industry, but changes in technology have led to smarter, more energy efficient parking facilities. Mobile applications and electric vehicle (EV) charging stations are part of these changes.

There has been a recent explosion of new parking applications for smart phones and mobile devices that allow drivers to locate reserve and pay for parking. Companies are creating real-time parking data easily accessible through applications, or "apps," on smart phones and mobile devices. Garage and lot owners in many cities are enabling drivers to use their devices to find the locations of parking areas, get parking rates, and pinpoint where to find available spaces.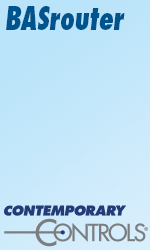 Many building operators also are offering EV charging stations as a value add for the growing number of EV drivers. These are often paid for via energy cost savings from other energy-saving enhancements, such as the installation of state-of-the-art light emitting diode (LED) and high-efficiency fluorescent lighting that significantly reduce energy use. By leveraging federal and local incentives, and low-interest financing, building operators can pay for entire EV charging station projects with utility cost savings, and contribute positive cash flow to existing budgets by having users pay to have their vehicles charged.

Energy Solutions Financing - Because of high turnover rates with commercial buildings, traditional lenders have historically been reluctant to finance anything on a building, making it difficult and expensive for owners to make their properties sustainable. And, traditional loans can negatively affect building value, borrowing capacity, and debt ratio – all issues that impede a building owner's ability to sell the property quickly.

To overcome financial hurdles, facility solutions providers like ABM have begun offering financing for commercial real estate (CRE) owners to implement energy efficiency infrastructure upgrades for their aging facilities. CRE professionals are able to self-fund their facility improvement projects with the energy and operational savings resulting from the retrofits. There is no up-front capital needed, and there is net-zero impact to their existing operating budget. Monies saved can even fund other facility improvements, including remodeling, painting, re-carpeting, and more.

So, whether it is because it frees building operators and managers to focus on core competencies, enables them to better manage staffing budgets or saves money via energy efficiency initiatives, outsourcing a building's facility services to a facility services expert can be in a company's best interest. The key is to select a highly specialized facility services provider, one that offers an array of services and solutions.
---
About the Author

Bill Maurer, senior vice president of ABM Energy. Maurer has more than 20 years of experience in the industry and holds a Bachelor's Degree in electrical engineering as well as a Master's Degree in business from the University of Michigan. He is involved with and holds leadership positions in multiple industry related organizations – NAESCO, BOMA, ASHRAE and ESC. For more information, contact Maurer at (248) 442 6254 or bill.maurer@abm.com.



---


[Click Banner To Learn More]
[Home Page] [The Automator] [About] [Subscribe ] [Contact Us]