---
Smart Buildings are Easy to Install
& Cost Effective to Implement

IP-485® Easily Integrates BACnet and Ethernet Networks over Existing Installed BMS RS-485 Multi-Drop Twisted Pair Infrastructure

Christin Mims,

Product Marketing Manager,

PCN Technology, Inc.

(PCN)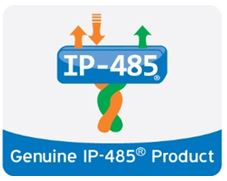 Each month I read AutomatedBuildings.com to learn about new ideas, products and technologies that are advancing the intelligent and "automated buildings" marketplace.
Ken Sinclair and his team have done a fantastic job over the years keeping all of us stakeholders up to date on critical trends, products, services and technologies within the automated buildings market. So when I was requested to write an article about IP-485® I jumped at the chance.

Historically, the market has seen slow growth compared to others due to complexities in transitioning from legacy BMS systems to new IP enabled systems. These complexities have not been easy to solve due to the economic, technical, organizational and human resource issues that arise when everyone sits around the table in an effort to plan out how they too obtain intelligent infrastructure.
Many companies have been working hard to solve the challenges, which in itself, assists the growth because new products and services are introduced that provide more access, ability or efficiency.
PCN's mission is to solve infrastructure problems that eliminate economic and technical complexities; while at the same time, enabling features and benefits that quickly allow building owners, integrators and partners to achieve solutions to their wish lists.
Specifically our goal is to provide stakeholders with fast, reliable and extremely cost effective ways to migrate and upgrade existing building infrastructure into an intelligent one. An infrastructure that easily accepts today's new open standard BACnet and Internet Protocol based products and applications without impacting any of the existing BMS operations.
PCN calls this infrastructure strategy as "managed migration". A managed migration allows owners to achieve intelligent infrastructure in a very cost effective, flexible and secure way that takes the pressure off so that everyone can think properly in terms of what is most important for them today. We believe that the key to acceleration and growth of the "Smart Buildings" market is managed migrations with IP-485®.
At the heart of IP-485® is physical level algorithms and processes that supercharge, expand and future proof installed copper wiring. This is done by real-time dynamic adaptive channeling ensuring multi-drop copper wiring of any type operates as the latest infrastructure. And because our products can be upgraded at any time; even fifteen years from now IP-485® will continue to support the smart building needs of that time – no need to worry about new cabling ever.
With IP-485® no configuration is needed; just plug in and all of the infrastructure devices across the building simply connect and start working. Simple LED's on the front panel confirm success for both Serial and Ethernet.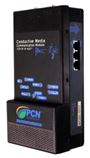 All IP-485® devices interface to existing multi-drop two wire or four wire systems whether in the wall, the ceiling, or IT closet and instantly begin transforming legacy infrastructure into the most advanced smart building infrastructure.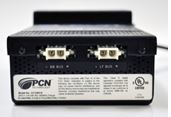 Once connected the building is "ready" and easily accepts new BACnet and or IP devices for Local and Remote Cloud based application management. The existing serial network continues to operate as normal at standard RS-485 distances and baud rates. IP-485® Ethernet networks are true digital networks and can be used at Long Range Ethernet distances of up to 1200 feet between Server and clients. Convergence to other copper, fiber, and wireless networks are simple. IP-485® becomes the glue holding it all together.
Here is an educational video highlighting how IP-485® works within a building:
http://www.youtube.com/watch?v=Uc9H69Jo09Q
By transforming and supercharging the wiring; building owners rapidly and securely begin integrating new building applications where and when they need them most. No longer are building owners tied to their existing system, integrator or support contract – they can now begin to integrate 3rd party applications and systems from a variety of manufacturers without ever impacting the existing BMS operations.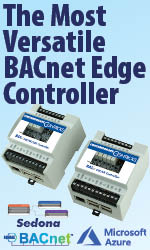 IP-485® allows fast, secure and easy migration to intelligent infrastructure. At savings of almost 70% compared to rip and replace and other methods, IP-485® provides building owners with the ability to obtain all of the IT applications of Smart Buildings without the risk of immediately losing today's critical operations.
Finally, a critical aspect of making any decision related to intelligent buildings is to understand the lifecycle costs. Life cycle analysis calculates the costs of systems and infrastructure over the life of a building. Understanding these costs, the ROI and the opportunities to achieve goals related to upgrading to intelligent buildings infrastructure is required to support and obtain accelerated market growth.
PCN is part of the CABA "Life Cycle Costing and Intelligent Buildings Sub-Committee". We look forward to supporting the CABA efforts and helping provide information on the larger scale. The research itself will be conducted by Frost & Sullivan. The report shall be extensive and educational from a number of foundational levels. The resulting knowledge report will be a key factor to the marketplace and will assist anyone who makes Intelligent Building decisions.
The report will essentially become a detailed roadmap in understanding the market overall and the economics behind it. For more information on IP-485® please reach out to christin.mims@pcntechnology.com and for more information on the CABA Life Cycle Costing research report, please reach out to CABA at www.caba.org


---

[Click Banner To Learn More]
[Home Page] [The Automator] [About] [Subscribe ] [Contact Us]