---
What Stage of Development is the Building Internet of Things (BIoT) at Today?


The Building Internet of Things is getting closer to connecting on one common IP Network platform; where all the building automation service can be monitored, analyzed and controlled. Automated without the need for intervention by humans.


Allan McHale,

Director,

Memoori
The Building Internet of Things is getting closer to connecting on one common IP Network platform; where all the building automation service can be monitored, analyzed and controlled. Automated without the need for intervention by humans.

BAS Services have over the last quarter century undergone a slow and painful development of integrating the many different systems such as building energy controls, lighting and security in buildings. It started with connectivity at the top end of each BAS silo joined through their respective supervisory software packages.

More recently connectivity has gone down to the field equipment level but has been restricted to a few BAS services that can directly benefit from sharing information and for the most part these are proprietary and not plug and play systems. At the same time communications functions in building such as voice and data and image where being integrated.
Some 10 year ago IT Convergence, the joining together of the Enterprise Business in buildings with the BAS services began through using IP communications technology that had been applied for some time to all IT functions.

Now enter The Building Internet of Things (BIoT). Eureka; we have the possibility to connect any device on the network to any other, whatever functionality and through Big Data and analytics software we can make sense of it and immediately fine-tune and automate the process without the need for human intervention.
But whilst full BIoT is arriving, it is currently restricted to a few applications where the BAS Systems are not too complex and the same "open communications protocol" is used across all of the devices within each BAS service. However connecting devices through IP Networks has been taken up and is growing fast in virtually all the nine BAS services that we have analysed in our report – The Transformation of BAS into the Building Internet of Things 2015 to 2020

Sharing an open protocol for all the services is for the moment unlikely to be practical. For this reason the full implementation of BIoT in commercial buildings is going to take much more than a decade before it gains a substantial share of the technical market potential.
We forecast that the market for BIoT including all the BAS services at installed prices was worth approximately $46Bn in 2014 and is forecast to grow to $155bn in 2020. Growth is likely to accelerate further in the following 5 years as Big Data and Cloud services increases their share of the BIoT business. The value of the BAS hardware associated with BIoT projects in 2014 accounted for approximately 55%, Enablement Hardware took a 13% share, Network Communication Services 17% and IoT Data Services secured 15%.

These numbers include IP Connectivity across single and multiple BAS services but we have yet to identify any complex building that uses one single platform to connect all BAS services particularly where distributed power and demand response are part of the system. However we have identified LED lighting control systems in new construct prestige medium sized Office buildings that have achieved a full BIoT System across Lighting Control, Energy Control and Access Control.

The most successful strategy to move forward fast will be to identify where the current technical obstacles have least impact and the benefits are most likely to be realized. New construction projects and Retail buildings fall into this category.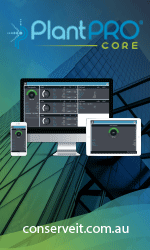 At this time most of the initiative and investment in BIoT's development is being made by the IoT contingent and if this continues they will become the dominant force in this business. They hold all the new technology to deliver the IoT for a fully automated building but in their quest to achieve massive volumes they will probably slog it out with their main competitors and finish up with a product that cannot deliver all the requirements for automatically joining all the nine BAS services that our report details.

They know little about the design, installation, operation and servicing of buildings, which is, still the ownership of the manufacturers of BAS systems and in addition BAS manufacturers have direct access to a vast heritage estate that will need to be retrofitted.

These two camps need to be brought together to combine their expertise if the full benefits of BIoT are to be realized and meet the customers buying proposition.


---

[Click Banner To Learn More]
[Home Page] [The Automator] [About] [Subscribe ] [Contact Us]