---
While some of the control systems and management systems are integrated and share data, one of the largest databases not to be utilized as part of their data management for building operations is that of BIM.

Jim Sinopoli PE,

RCDD, LEED AP

Managing Principal,

Smart Buildings LLC Contributing Editor
"First they ignore you, then they laugh at you, then they fight you, then you win"
Mahatma Gandhi
Most of the building industry now realizes that data mining, data management and the use of analytic software applications are key aspects of managing a modern facility. What influences building owners regarding "big data" and analytics are the results other building owners experience who have deployed these tools. These are significant results that indicate it provides improved efficiencies and effectiveness in building operations. Astute building owners are collecting and acquiring data from the building control systems to analyze and correlate the information and data to gain insights into their building's performance.

One of the more difficult issues in this data intensive process for facility management and building owners is data management. Think about the number of data sources and the vast array of data one must manage related to a building. They include building management systems, independent control systems, asset management systems, maintenance management systems, inventory management systems, business systems. Then consider data systems exterior to the building – such as weather, energy markets, utility grid communications, etc. Add to that the different data formats; a host of varied electronic and paper formats and data in the hands of third-party contractors that install, service and maintain building equipment. Organizing and administering a data management system in such an environment is an ambitious but worthwhile endeavor.
The industry has made progress in data management with the standardization of naming conventions for data points through volunteer efforts of Project Haystack. But the much larger picture of data management for buildings is likely to require significant IT personnel with database expertise embedded in facility management organizations.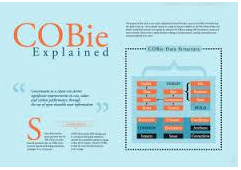 While some of the control and management systems are integrated and share data, one of the largest databases not to be utilized as part of data management for building operations is that of BIM. BIM is best recognized for design and spectacular 3-D modeling. We may think the use and value of the BIM data expires after design and construction of the building, but BIM data can truly benefit building operations which are the largest portion of the building lifecycle and lifecycle cost. BIM data may encompass all of the data regarding the design and construction of a building. Instead of having design or as-built paper drawings and multiple three-ring binders of specifications for systems, equipment and product, everything is digitized and reflects the complete design, construction and intent of the building; a living record that can continue to support the operations and changes to the building.

BIM Analytics
We're familiar with the use of analytic software applications for mechanical systems and their effectiveness. Similar analytics can be used within BIM. For example, there are now BIM applications to integrate construction drawings and specification documents. The application identifies or filters pre-configured master specification documents to the requirements of the building project based on information from the 3-D models. The application has a set of master specification documents, then reviews the drawings to determine what specification sections are required. It can markup master specifications documents for the specific requirements of the project. An added benefit is that the drawings and the specs are in sync. BIM can be used to analyze data and identify potential issues, similar to a building management system using analytics. Other simple examples in BIM analytics may be reviewing fire ratings of various materials to make sure there is consistency, or door schedules, etc.

Exporting BIM Data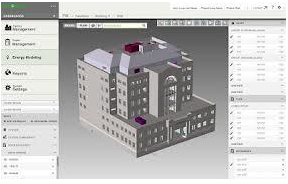 Generally BIM and typical building management systems have been seen as isolated without a need to exchange data or be truly integrated. BIM data can be generated and exported into building systems such as space management, maintenance management, asset management, etc. The format for the data is COBie (Construction Operations Building Information Exchange). COBie data should be generated by the designers and contractors. Without such a requirement for designers and contractors, the data is not produced and the building owner will not benefit. An electronic exchange of COBie data to building systems saves time and allows facility management to transition from commissioning and occupancy to full operation. The updating of COBie data should occur several times during the project and responsibility for the data is shared and shifts from the designers to the contractors during the project. Data also needs to be updated based on RFIs, construction related changes and change orders. The initial COBie format for data was based on a massive spreadsheet and a bit unwieldly but many companies have created more user friendly applications for generating COBie data. Ultimately, the exchange of data lets the facility management save money and time and provides a basis to deploy all the management systems needed.

Three Management Systems that should use BIM Data

Space Management
During building operations, the longest duration in the lifecycle of the building, facility management will need to manage and plan space as changes are made to the buildings. By using the original BIM three dimensional drawings for construction, the building owner is able to look at various options for space changes, and create drawings for renovations, thus increasing the visibility of the complete building space.
Asset Management
An example of utilizing a key facility related BIM database is the use of an asset management system in managing a building. BIM is able to export data related to assets: warranty information, equipment manufacturer specifications and recommended maintenance and much more. There are several business benefits with a current, complete and accurate facility equipment asset management system; building owners can better understand the return on assets; have history of the asset; compare equipment from different manufacturers, identify excessive repairs, etc.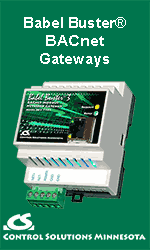 Preventive Maintenance System
A Preventive Maintenance system can schedule and track maintenance on the building assets; everything from floors, roofs and envelope to electric, plumbing and lighting. The idea is to be proactive, reduce repairs and maintenance costs. The key point is BIM data. Preventive maintenance data can help in making decision to repair or replace. Comprehensive scheduling enables facility managers to plan maintenance activities and allocate maintenance staff, as well as reducing corrective maintenance and emergency repairs. Using this information, facility managers can evaluate different maintenance approaches, analyze data to make repair vs. replacement decisions, and document the effectiveness of a reliability-centered maintenance program.

Building Automation Systems
While there is not a lot on BAS system and BIM, many organizations are exploring the possibilities with BIM and BAS, likely driven by precision industrial automation, highly technical buildings, etc. More to come.

The future of BIM is likely to have much more capabilities, with new ways that will benefit designers, contractors and facility operations and likely woven into other building systems.


---


[Click Banner To Learn More]
[Home Page] [The Automator] [About] [Subscribe ] [Contact Us]