---
Platforms and Trusting in Las Vegas





Observations and Lessons Learned from Realcomm-IBcon 2018.

Therese Sullivan,
BuildingContext Ltd

Managing Editor,
Haystack Connections Magazine



Contributing Editor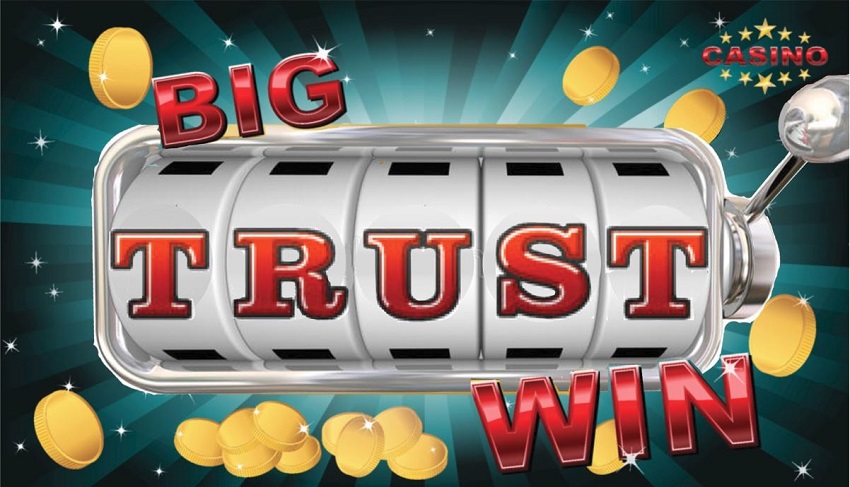 The accelerating pace of change in the real estate business and in building design and operations was the stated theme of this year's Realcomm-IBcon. But, the subtext was all about trust. Reliability, competence, rapport—all the ingredients that go into 'Trust' take time and commitment to build and can be eroded so quickly when technological disruption is unleashed. It is a testament to the Realcomm conference itself as a 'Platform of Trust' that we were celebrating its 20th year.

Realcomm started as an event to gather decision-makers in commercial, corporate and institutional real estate. It added the Intelligent Building conference as a joint event seven years ago, to attract building operators and showcase technology solutions. Four years ago, the Smart Building Integrator Summit was added to bring in those with the most hands-on experience implementing technology in buildings. The thought was to bring the top people of real-estate-tech distribution together with those of integration. Leroy Walden of Highrose Consultants was one of the co-chairs of the Integrator's Summit this year. He describes its evolution this way:

"Early on, participants showed some trepidation about sharing information that could be used to disadvantage themselves or advantage their competitors. But, the degree of interaction among folks has opened up. Barriers are down, and we've developed a strong sense of community in our part of the program."

By offering a consistent, high-quality, 'safe' place for discussion of key topics year after year, other parts of the Realcomm program are also succeeding. In his introductory remarks to kick-off the IoT Panel, J.Zorba Manolopoulos, Microsoft Global IoT Program Manager for Real Estate said: 'Realcomm is where we come to share. We can accelerate together.'

For this panel, Zorba was sharing the stage with Kathy Farrington, Technical Program Manager, Google, and Paul Maximuk Ford Land Energy with Jason Houck of Hepta Systems moderating.

Bringing new voices from the big names in IT and Cloud offers the promise of oxygenating the automation and controls marketplace. I like the way Clint Bradford, OTI's VP of Project Operation, said it in his post-Realcomm 2018 blog:
"New people are entering the industry all the time, and IT folks are getting involved in more levels of controls and operations, so it's good that we continue having conversations around the basics of systems, networks, and security. … [While this keeps] we as an industry running in circles around some big topics, there is enough progress and innovation to keep me excited about the future."

Over the last decades, big brands in OT and in IT have been quite successful at nurturing their own user communities, their own 'Platforms of Trust.' Stated more negatively, they have built moats around their own silos. Success breeds success. Big institutional property managers like to work with big companies that can scale to their needs. In effect, consolidation in real estate ownership has been mirrored by consolidation in the big building equipment market. 'No one gets fired for buying Big Brand X.' Right? That thinking works until it doesn't. Awareness has dawned slowly, but in recent years the common practice of protocol lock-in by the big OEMs is being perceived as a violation of trust. When Leroy Walden describes participants at early Smart Building Integrator's Summits as being slow to share information, it was because of the fierce competition in this seemingly impenetrable oligopoly-type market.
The entry of the IT giants and venture-funded IoT start-ups is changing market dynamics. But these new players have not shown a knack for establishing trust. There is no appetite among building owners to trade one oligopoly for another in IT cloud services as the industry moves toward software-as-a-service models for delivering physical security, lighting, heating/cooling, and other building services. As for the start-ups, it seems every time a challenger has enough momentum to be noticed by the big brands; the company is acquired. Though there is hope that they will continue to innovate and operate in a brand-agnostic way, there is also fear they won't. Certainly, the supply of oxygen they were bringing to the solidified market is being cut back by the M&A activity.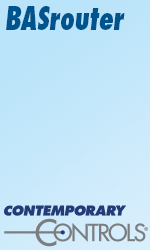 The Platform of Trust that building owners are turning to with greater conviction now is Openness. The 20 years of the Realcomm conference coincides with the approximate two-decades-long struggle to bring open-protocol Building Automation to the fore. BACnet has proved to have staying power. It has taken a while for owners and specifying engineers to get what they want when they say BACnet-compliant. But, now there is a clear demand for full rights to the data collected in and around their properties and, most importantly, they want to be able to oversee fair and open RFP processes when contracting for building services. BACnet is not without its doubters though. Optigo Networks has just released a new report on the challenges and opportunities for BACnet in smart buildings that is well worth reading.

In this Age of Acceleration, there needs to be someone who understands the latest developments in controls technology on project teams from the earliest stages of design. To again cite discussions that happened during the Smart Building Integrator's Summit, there was a Master Systems Integrator (MSI) panel wherein participants and attendees expressed that the term MSI didn't fully capture the role they fill in the design/construction/operations life cycle of buildings. Ideally, they would be given the opportunity to help define operational data requirements, architect data flow from edge devices to cloud-hosted resources, and choose the right operations technology (OT) infrastructure to support all that. How do you say that you are the building owner's Trusted Advisor and Advocate when navigating this technical terrain?

Another highpoint Of Realcomm 2018 was when 20 industry leaders were called on stage and recognized with Lifetime Achievement Awards. The applause was heartfelt as the audience considered the collective contributions of this human 'Platform of Trust.'


The same week that Realcomm-IBcon was happening in Las Vegas, NV, similar discussions were taking place in Helsinki, Finland, at the Nordic Smart Building Conference. The Tilaajavastuu.fi International Platform of Trust describes itself as an ecosystem of partners in the building construction and operations markets of Finland, Estonia, and Sweden that wants "to take our customers on a journey from scattered data sets to a world of data-driven services for the end customer." This is more proof that market players need to work to build trust on every level from human-scale, to enterprise-scale, to market-scale, and in this case to nation-scale. In this Age of Acceleration, trust is the currency that counts.

---


[Click Banner To Learn More]
[Home Page] [The Automator] [About] [Subscribe ] [Contact Us]