---
I was fortunate to recently be part of The Smart Building Integrator Summit, an IBcon 2018 event focused on the issues impacting today's smart building integrator. This workshop was open to system integrators and consultants with topics including: defining the next generation Master Systems Integrator; interfacing with IT departments; the impact of the IoT; providing integrated, interoperable solutions; the technical skills gap; aligning with business objectives; and more.

The room was packed with a wide variety of systems integrators, controls manufacturers, design engineers and owner reps in the audience. I would also like to acknowledge my fellow moderators, Brian Oswald and Leroy Walden, as they are both industry experts with outstanding knowledge to share. The sessions demonstrated not only how far we have come as an industry, but also how far we have to go. As I listened to our panelists and presenters, one thought continued to come up: smart buildings are real and integrators are the key to the enablement of them. My thought took me to the trade show area where IoT vendors from across the world showed up to demonstrate their technology. I was once again astonished by both the projects that have been implemented as well as the hype surrounding the future of these new innovations. As I peeled away the hype from the projects and looked at the implementation, there were integrators who had the skills to enable the technology and create smart building success stories.

I believe we are at a critical crossroad with smart buildings. For the first time in history, we can put in fully-integrated IP solutions within typical construction budgets that are capable of controlling and reporting on every service within a building. This, in turn, allows for incredible benefits for both building owners and occupants. Because many in construction understand this now, adoption from within the industry is growing rapidly—with a great deal of credit going to publications like Automatedbuildings.com and conferences like Controls-Con, IBcon and the Niagara Summit. As more industry experts talked at the Integrator Summit, I began to see the light that the construction industry is seeing, which is that these folks are not only accomplishing huge value on these projects within typical budgets, they are actually saving the entire project and life cycle of the building huge amounts of money.

Integrators shared that when they are brought in on the front side of projects as owner reps, they can value engineer out millions of dollars through the Master Systems Integration relationship. For instance, they can lower the number of software instances or supported networks to streamlined IP system architectures that can utilize existing owner networks and services. Owners have learned how to put new technology to work to lower their costs. By developing a network level data plan to support building services (ie, comfort, safety, security, and efficiency) that's coordinated with IT prior to designing a building, it allows for competitive bidding on each project while still getting consistent results in graphics, data, cyber security, authentication, and even analytics. These strategies are business winners and others have been quick to follow.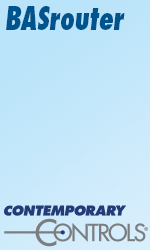 The biggest challenge we discussed, based on audience responses, was definitely staffing. Leroy Walden led a fine session that really dove into the reality of smart buildings and the lack of attention and understanding from within our educational systems. We heard experts discuss new innovations in education with BAS curriculums for colleges, along with a national system to support it. The variety of trades mixed with IT, combined with the successful development of new people in this industry, will certainly be a defining factor for the future of Smart Building Systems Integrators and their capabilities of bringing better user experiences to building occupants.


---

About the Author

Scott Cochrane is President and CEO of Cochrane Supply & Engineering and Cochrane Tech Services, providing large local inventory, tech support, world-class training programs, and the world's first smart building push notification system, RAVEN. In 2000, Scott took over the business from his father, Donald Cochrane, Sr., who founded the company 50 years ago. He is proud to be an advisory council member for multiple industry manufacturers such as Honeywell, Johnson Controls, and Tridium, and to be named a 2016 IBcon Digital Impact Award Winner for his innovative contributions to the industry.

---


[Click Banner To Learn More]
[Home Page] [The Automator] [About] [Subscribe ] [Contact Us]