---
IoT Platforms & Apps

Commercial Real Estate Firms Embrace Proptech

This article was written by Daphne Tomlinson, Independent Senior Research Associate,
Memoori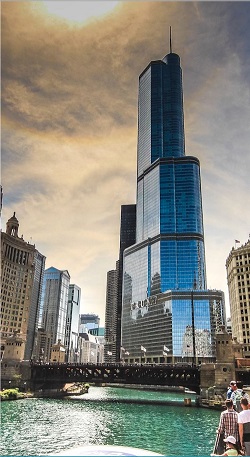 Real estate operators and service providers are proving to be early adopters of Proptech innovations and IoT solutions as they focus on optimizing energy and operational efficiencies in their portfolios. They are developing their own in-house platforms, investing in startup companies (Real Estate Service Firms Seek to Differentiate through Proptech and Early Stage Ventures) and partnering with specialist IoT providers to test out new solutions (Partnerships & Investments in Startups Gain Momentum as Smart Building Players Boost Innovation). Real estate investment trusts are viewing Proptech as a means to reduce annual operating costs, resulting in a significant increase in net operating income and a strong boost to property value.

In the US commercial real estate market, we are seeing an increasing number of startups win facilities optimization projects aimed at optimizing energy consumption, increasing tenant comfort, while providing utility cost savings, as well as enabling building engineers and facility managers to operate HVAC equipment more precisely and efficiently. These projects would traditionally have been undertaken by the major building controls players, such as Johnson Controls, Honeywell or Siemens.
New entrants are particularly evident in some of the iconic high-rise buildings in New York and Chicago. Simple platforms and apps aimed at facility managers and building occupants are providing human-centric solutions, which have not been part of the portfolios of legacy firms until recently. Established building technology players are also being challenged as startup companies have been more-agile in bringing innovative and lower cost solutions to the market.

Entic has been selected by Willis Tower (formerly known as the Sears Tower) to deliver increased operational efficiency and utility savings to the iconic 110-story skyscraper at the heart of Chicago's skyline. Willis Tower is managed by Equity Office, a portfolio company owned by Blackstone's real estate funds. Entic, founded in 2011, received a strategic growth investment from Blackstone in May 2017.

Entic's SaaS cloud-based technology provides customers with operational intelligence into their energy consuming systems, including HVAC, lighting, and water. Using IoT sensors and analytics-driven optimization of the central plant, for a monthly fee, Entic enables performance improvements of existing equipment.

This deal marks the eighth engagement between Entic and Equity Office, bringing Entic's enterprise-wide solution to more than 11 million square feet of the company's global portfolio. Other operational efficiency and energy savings projects include Park Avenue Tower in midtown Manhattan and the Howard Hughes Center in Los Angeles.

At the Empire State Building, Empire State Realty Trust assisted by JLL recently announced that an app, powered by machine learning from Cortex Building Intelligence has helped engineers operate the HVAC systems more precisely, resulting in a substantial reduction in energy usage, with an $800,000 decrease in the building's annual operating costs, six times greater than Cortex originally projected.

Cortex connects directly to the building management system and meters and, in real time, distills the immense amount of data being collected into simple and intuitive charts, visualizations and recommendations that the engineers can access from their mobile devices. Consequently, the building engineers can make informed decisions with better information at their fingertips, such as when to turn up the chiller or fans or when to shut systems down in the most energy-efficient manner.

Cortex Building Intelligence was established in 2014. Their app is deployed across 10 million square feet of office property in New York City, including high-profile Class A assets like 277 Park Avenue, The Woolworth Building and 110 William Street. Portfolio-wide, Cortex is averaging an 8% annual reduction in building energy consumption for its customers.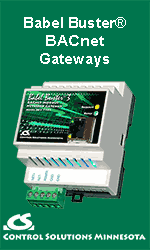 The Rudin Family, one of New York City's largest private building owners, operators and developers announced in June 2016 that it had spun off a commercial real estate technology startup company, Prescriptive Data. They have developed Nantum, a cloud-based secure building operating system that integrates into any built space, including BMS and non-BMS facilities, to optimize energy consumption and increase tenant comfort. The Rudins have invested $5 million in the company.

Rudin is using Nantum in 17 of their New York City buildings, including 15 commercial buildings and two residential towers as well as properties owned by six other landlords, totaling more than 12 million square feet overall. The system is providing energy savings of between 10% and 13% in the Rudin portfolio, ranging from 40 to 50 cents per square foot depending on the number of hours the building operates on an annual basis.

The latest project announced by Prescriptive Data at Realcomm this month is at Dock 72 at Brooklyn Navy Yard. Dock 72, one of the largest NYC ground-up developments to be built outside of Manhattan in decades, has been co-developed by Rudin and Boston Properties with WeWork as the anchor tenant. The Nantum operating system and a recently launched occupant app are being installed in this building. The Nantum Tenant Fractal App allows tenants to manage guests, expedite security and access, reserve rooms and amenities and order food and beverages all from their personal smartphone. It will also give tenants access to building management through issue reporting and HVAC preferences.

According to Prescriptive Data, Dock 72 will be the first smart building to combine data from core and shell, enterprise, and employee experience into a single integrated platform, aggregating and analyzing data from nearly all of its systems including BMS, IoT sensors, access control, guest management, food and beverage, local transportation, gym, and a conference center.

These projects confirm that new entrants who are able to demonstrate the business value of their propositions are gaining a foothold in the IoT-enabled commercial real estate market. While the major building technology players are rapidly catching up, disruption is taking place as the market for IoT solutions in buildings starts to mature.
---


[Click Banner To Learn More]
[Home Page] [The Automator] [About] [Subscribe ] [Contact Us]