---

EMAIL INTERVIEW – Ken Sinclair and Trisala Chandaria
Trisala Chandaria, Co-Founder and CEO, Temboo

Trisala is the co-founder and CEO of Temboo, an industrial IoT software platform that allows any type of engineer to build and maintain internet-enabled automated systems. As experts in MCUs, PLCs, APIs, and more, Temboo is uniquely positioned to help companies implement IoT solutions without all the complexity of other solutions on the market. Recently, Temboo won an IoT award for their smart building solutions and released their Kosmos IoT System to make it even easier to implement connected sensor systems in any industry. The Kosmos System provides IoT data monitoring & remote control architecture in one easy-to-implement platform.
To sign up for early access to Kosmos, go here.
---
The Internet of Things & Smart Buildings

Retrieving data from systems that are already in place can have a profound effect on the efficiency and sustainability of a building, as well as the people who live and work inside.

Sinclair: ​ What role does the Internet of Things (IoT) play in building automation?
Chandaria:​ The scope of the variety of different ways IoT technologies can be used is huge and growing every day. We've seen Temboo's IoT platform used on octopus farms, by aviation component manufacturers, in wearables-based medical research, and more. And there are equally as many use cases for IoT in the building automation and smart building space. For example, water supply systems can be automated to detect leaks, monitor quality, and automate heating and cooling systems. You can even remotely control these systems using actuators so that if something goes wrong, you can quickly take action, preventing further damage.
Let's say you'd like to set up the lighting network in your commercial space to reduce energy costs. With new technologies like Bluetooth Mesh, it's possible to connect systems wirelessly in large buildings even if they are not within radio range of each other. This can enable the lights to track people and objects in the building and automatically turn on and off based on who is in the area, leading to significant energy cost savings.
By adding internet-connected sensors and actuators to your buildings systems, you gain access to valuable data that can lead to major cost savings and lowered environmental impact. Plus, it helps the people who live and work inside to be more comfortable or efficient.
Sinclair: ​ What are some of the challenges of implementing IoT in buildings? Is it feasible for someone without an engineering degree to start pilot programs in their own buildings?
Chandaria:​ Well, you address one of the biggest challenges to implementation in your second question. Not everyone has the technical background and knowledge to begin trying out pilot programs in their properties and hiring an expert to do it for you can be costly. While you may be an expert in building management and the systems that make your building run every day, internet-connected sensor systems are a different field, and it can be intimidating to get started.
Some of the other challenges to implementation are the difficulty of updating legacy systems, the proprietary hardware that is often involved, and the cost associated with hiring IoT experts and engineers. All of these issues have been mentioned to us by Temboo customers and other people we've talked to over the years.
That's why we decided to build our Kosmos IoT System - to allow everyone and anyone to implement IoT solutions in a cost-effective and easy way. Our goal was to make sure that our system extends the abilities of those who are using it, rather than coming in and replacing them.
Sinclair: ​ That's an interesting approach. Can you tell me more about the Kosmos System?

Chandaria:​ Kosmos is the platform that all of your internet-connected systems will live on. It links all of your hardware and software components into one easy to use IoT solution.

We give you a guided setup process with detailed documentation for connecting edge and gateway devices, auto-generated code and system wide architectures, beautiful graphs for data visualization, online dashboards for live views of all your devices, remote control, and update capabilities, and predictions powered by machine learning. All in one place.

So if you are trying to see all of the data from disparate systems in your building, you can view it easily from any device. You can even view the correlations between different sensors and the effects they have on your building's performance.

The great thing is that you can start small - Kosmos doesn't require a full year and millions of dollars to implement. We designed the product with robust over-the-air update capabilities so that it's easy to scale up once you find the right configuration.

And finally, Kosmos is hardware agnostic which means you can use it with any machinery or system that you already have - no need to upgrade your equipment. In fact, we recently did a site visit at a 4 million square foot manufacturing facility that was built in 1918. Obviously, there had been some updates to the building since then but a lot of the systems, like the water pumps, were from the '70s. Those systems would still be able to use Kosmos to monitor and optimize their performance, without needing a major upgrade.

Sinclair: ​ You mentioned Kosmos' machine learning capabilities, can you explain more about those aspects of the product and how they can be beneficial to building owners and operators?

Chandaria:​ One really useful application of machine learning is detecting anomalous operations and potential problems before they happen. This allows you to set up maintenance operations ahead of time, which will reduce the downtime and costs associated with maintenance.
You can also leverage advanced analytics to show how the various systems in your building affect each other - does the heating system play into the efficiency of the water pumps? Can energy usage be optimized by allowing cooling and heating systems to respond to outside weather conditions, instead of having them on a set schedule? All of these optimizations are possible using machine learning technology.

Sinclair: ​ What are some of the other benefits of smart building solutions?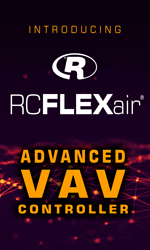 Chandaria:​ One of the most obvious benefits are the cost reduction possibilities for building owners. We spoke with a management company that implemented an energy-reducing smart building solution in one of their buildings, saving them almost a million dollars in the first year alone. And as these solutions get scaled and implemented in other buildings, the cost savings start to multiply quickly. So the business case is for smart building solutions is extremely evident.

Building owners can also benefit from lowered insurance premiums and monitoring to ensure compliance regulations are always met. For example, by implementing connected sensor solutions, you can make sure that your fire extinguishers are up to code and get alerted if they have been tampered with.

A big one that Temboo is really excited about is sustainability. Large buildings tend to use a lot of energy, and this contributes to increased greenhouse gas emissions. By reducing energy use in your building, you can help create a more sustainable environment.

An example of this is The Crystal which is one of Siemens' office buildings in the UK. With smart building solutions in place, it produces about 70% less CO2 than comparably sized buildings and includes things like rainwater harvesting and solar heating to make it even more sustainable.

Another great advantage is the way that these systems can have an impact on the people who live or work in the building. For example, we've talked with building maintenance crews that use smart building systems to get alerted of any problems that arise, which means they can quickly take action to prevent further damage. And with solutions like Kosmos, they can sometimes even prevent that damage from becoming an issue in the first place.

Tenants can also benefit from improved safety measures implemented in smart buildings. IoT systems can detect things like power outages and safely get people in the elevators to the closet floor before shutting down.

With all this access to the data from inside smart buildings, the opportunities for innovation in architecture and design are endless. It's exciting to consider where these technologies could take us next and how the buildings of the future will incorporate the data collected from the smart buildings of today to make them even better for future generations.

We like to think our Kosmos IoT solution can benefit everyone: building owners through cost reduction, tenants and workers through safety, comfort, and efficiency optimizations, and the global community at large through a reduced environmental impact.

If you are interested in learning more about Temboo and the Kosmos IoT system, please contact us at hey@temboo.com or sign up at www.temboo.com/kosmos.

---


[Click Banner To Learn More]
[Home Page] [The Automator] [About] [Subscribe ] [Contact Us]