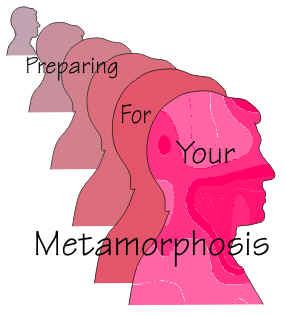 Ken Sinclair, AutomatedBuildings.com
Metamorphosis is evolution on fast forward. The ability for a metamorphosis to occur requires all the evolutionary pieces are in place, but once they are, metamorphosis occurs very quickly. If you are not paying close attention all of a sudden you are still in your original form and everyone else has morphed. Is your present level of personnel evolution ready to allow for metamorphosis?
Metamorphosis is defined as a change of form, shape, structure, or substance or a complete transformation. That sure sounds like the word that best describes what is happening to our large building automation industry. The larva of our industry is positioned to morph into a new greatly changed form, shape, structure and even the substance of what our industry is.
I have a feeling that a lot of folks in the industry are watching this process as if it was happening to someone else. They see changes around them, they depend heavily on web-based ways, they read my columns and articles like April's supplement Controlling Convergence, but do not seem to understand that it is them I am talking about.












As I assemble this column I have just returned from BuilConn in Dallas and I have seen what I have been writing about for the last four years turning into reality. This is extremely gratifying. As I was assembling articles and interviews about the industry evolution to the web in our online magazine AutomatedBuildings.com I often wondered if I was just collecting the thoughts of small pockets of early adopters, "Will this ever happen?" Or, was I just documenting the pockets of evolution? It was clear to me to make this happen it would take a metamorphosis of industry thought.
I can tell you that this is now happening! The BuilConn event in Dallas was the first ever meeting that laid serious groundwork to allow us to increase our rate of evolution to metamorphic speed.
In a review on our AutomatedBuilding.com online magazine last month's issue called Building on BuilConn I stated:
I am extremely pleased to have been involved as a contributor to the content board, a moderator for several sessions, a panelist for two sessions, plus an overall fan of the BuilConn concept.

Anto Budiardjo's hallucination grew into a vision shared first by a few and then more. The input from the more and their respective mosaics of different but similar large building integration businesses converted the shared vision into a reality. Even with the created reality of BuilConn there was still concern as to whether we could transfer this vision to a fragmented industry, then throw in a few more obstacles such as a War and SARS to test if this concept was really viable. Suddenly it was show time for BuilConn 2003, April 23rd to 25th. No more time to think and worry.

Well they came, over 200, they first thought they were hallucinating but then their blurred visions of what they had never seen before started to clear as they saw an industry in a metamorphosis of interaction, networking, and generally just getting on with it. The spirit of the crowd was infectious as it fed on itself, creating a feeling of cooperation and objectivity never seen before in our industry. They all got it, moving ahead in today's market is going to require team building and this event allowed them to be in on the first pick of players.
I do not want this feeling of the last few days to die. I want to transfer it to all my readers by challenging them to go where they have never gone and do what they have never done, creating their metamorphosis to the future.
The Formation of Open Standards for XML and Web Services also became a reality at this same meeting in an extremely well attended meeting both physically and virtually. Again the complete crowd all got it, moving ahead in today's market is going to require working as a team. Want to see the actual presentation? Paul Ehrlich's presentation for the meeting can be downloaded from the following URL: http://www.caba.org/standard/xml/XML_Web_Services.ppt
CABA http://www.caba.org has agreed to provide support and a home for this valuable industry interest group.
Efforts like those of Anto and his newly formed BuilConn team of independents will help prepare us all for our own personal metamorphosis. Did you miss BuilConn 2003? Be sure not to miss BuilConn 2004, April 14-16 in Dallas.
---


[Click Banner To Learn More]
[Home Page] [The Automator] [About] [Subscribe ] [Contact Us]