Evan Lubofsky,
Public Relations Manager
Onset Computer Corporation

No matter what you need to measure, job one is understanding your measurement accuracy requirements.
---
Battery-powered data loggers are fast becoming the tools of choice among performance contractors, service technicians and engineers responsible for monitoring indoor air quality, evaluating HVAC/R (Heating/Ventilation/Air Conditioning/Refrigeration) systems, and monitoring energy efficiency and usage. Data loggers, in most cases, are easy to deploy, and can be used as standalone devices without a PC. More importantly, the measurement accuracy offered by today's most advanced data loggers rivals the performance of many higher priced, PC-based data acquisition systems.












However, not all data loggers are created equal, and with so many choices available today, it can be challenging to know which one is right for your application. Do you need to measure a range of conditions, or just a single parameter? Does your application require alarm notification when conditions go beyond a certain threshold? Will the data logger withstand harsh environments? How often will you need to offload data?
Whether you are an experienced data logger user, or just getting started, this article can help you during your data logger selection process. It points out some of the most important considerations to make, and offers tips on specific features to look for.
Measurement accuracy
No matter what you need to measure, job one is understanding your measurement accuracy requirements. For example, if you're monitoring air conditioning temperature in an office space, you may only require a temperature measurement accuracy of +/- 2 degrees, while monitoring conditions in a research lab may require accuracy that is far greater.
Accuracy specifications vary widely among different types of data loggers, and a good understanding of specific accuracy requirements will help you avoid paying for accuracy that you may not need. When looking at the accuracy specifications for a given data logger, be sure to look for charts that indicate accuracy over an entire measurement range, not just a single value. The accuracy a data logger can achieve at the high or low end of a given range may be far different from the accuracy at the middle of the range.
Another important factor is data logger resolution, which basically refers to the number of increments of a value a data logger is capable of reporting. For example, a data logger with 12-bit resolution can report 4,096 values over a given temperature range. While a 12-bit data logger may offer more resolution than an 8-bit model, it's important to point out that higher resolution does not necessarily mean better measurements.
If you're unsure about the data logger accuracy and resolution requirements of your application, an experienced data logger supplier should be able to help you determine which product will be meet your needs.
Data offload options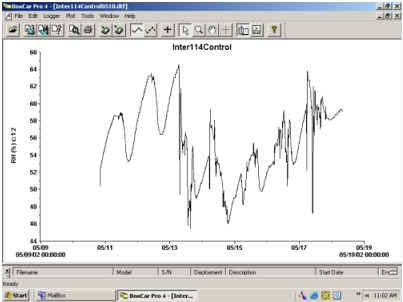 When evaluating data loggers, it's a good idea to ask about the available options for offloading data at field sites. In many instances, it's not practical to bring a PC out to the site to offload collected data, nor is it convenient to bring a data logger back to an office PC. For that reason, some data loggers can be offloaded using a data shuttle. This is a pocket-sized device that enables technicians to quickly and easily offload and store the data from a logger without interrupting or having to move the logger. The shuttle can then be linked to a PC for downloading and analyzing the data.
It's also a good idea to ask the data logger supplier about compatibility with Palm® and other handheld PC products, as these can also provide a convenient means for offloading data.
Software capabilities
Just as there are many different types of data loggers available, there are also many different types of data graphing and analysis software packages to choose from. In general, look for software that is Windows®-based and highly intuitive so the learning curve is minimal. The software should enable you to quickly and easily perform tasks such as configuring parameters, launching the logger, and offloading data, with point-and-click simplicity. At the same time, it should offer powerful data plotting capabilities, and enable you to easily export data to other programs, such as Microsoft Excel, for analysis.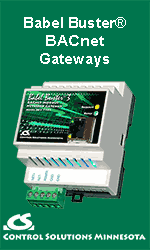 It is also a good idea to make sure that the supplier offers a range of software options so that your needs are covered whether your application requires only very basic functionality, or a software program with highly advanced features.
Durability
While some data loggers may sit comfortably in office hallways, others may be placed in environmental conditions that are far more harsh. From sub-zero freezers to furnace combustion chambers, data loggers often must continue to work under the toughest conditions.
When buying a data logger, make sure the product's enclosure is designed to withstand the conditions it will be subject to. For example, if you need to monitor conditions in an office hallway, a hard plastic enclosure should suffice. On the other hand, if the data logger needs to work in a non-condensing environment, you will want to choose a product with a moisture-protective enclosure. It's also a good idea to ask about the availability of protective cases and other enclosure accessories for situations where increased durability and/or protection may be necessary.
Battery life
Data loggers in general are extremely low-power devices. However, because they are used in a variety of environmental conditions and sample at different rates, battery life can vary widely. As a general rule of thumb, make sure the data logger you select has a battery life of at least one year.
You may also want to ask your supplier about whether or not the data logger battery is user-replaceable, as this can eliminate the time and expense of having to ship the logger back to the manufacturer for battery replacement. Finally, data loggers that run off standard household batteries offer greater convenience than those requiring specialized batteries.
Cost of ownership
The lower cost of microprocessors and sensors in recent years has helped push down the cost of battery-powered data loggers. However, while many data products available today are attractively priced, it is important to look closely at the total cost of ownership when shopping around. Here are some questions you may want to ask your supplier:
Will the logger need to be calibrated by the manufacturer periodically, and if so, what are the cost implications over time?

Will you need to invest in a pricey software package to analyze your results?

Will you be able to use the AA batteries in your kitchen drawer, or will the logger require a proprietary or hard-to-find power source?

Are cables included with the logger?
Answers to these questions will help you understand the true cost of owning the data logger over the long-term.
Product support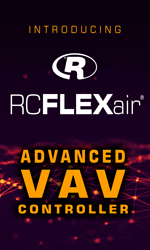 Data loggers should be easy to use and should not necessitate a great deal of technical assistance, even during the initial phases of use. However, as with any high-tech product, there will always be questions.
When evaluating data loggers, look for a supplier that offers a range of product support services. These services often start with the initial assessment of your application requirements, and should include both telephone support as well as internet-based support resources.
It's also a good idea to find out if the supplier has a track record and financial stability to maintain their role as a long-term solutions provider. That way you can be assured that the company will be there to meet your future data logging requirements. Finally, you may want to ask the supplier for application notes and other references to gain a sense for how the data loggers performed in applications similar to yours.
Range of solutions
While standalone data loggers are suitable for a broad range of applications, there may be situations where you need more of a centralized data gathering mechanism for measuring a number of parameters. For this reason, it's a good idea to ask your supplier if they offer systems-based data logging solutions.
Today's most advanced systems-based data loggers are based on "smart sensor" technology, which means that you can simply plug in individual sensors to measure various parameters and the system recognizes each one without complicated wiring, programming or calibration. Most are also battery powered, and allow you to configure the system with any combination of available sensors.
Finally, if you require immediate notification when environmental conditions fall outside of set tolerances, be sure to ask your supplier about data loggers with alarm capabilities.
Conclusion
While there are several specific features to look for when buying a data logger, the important consideration is whether a particular logger will give you the data you need, when you need it, with a high degree of reliability. However, because every application is different and involves a different set of variables, it's a good idea to partner with an experienced data logger supplier for expert advice. A supplier with in-depth data logging application experience can offer valuable guidance in helping you not only understand features and benefits of a particular logger, but also help you understand how certain factors in your own application may affect logging performance.
---


[Click Banner To Learn More]
[Home Page] [The Automator] [About] [Subscribe ] [Contact Us]