---

EMAIL INTERVIEW Wade Patterson & Ken Sinclair
Wade Patterson – CEO and Founder of Synapse
Wade Patterson is responsible for the corporate vision, technology, intellectual property, product strategy, and management of the Synapse executive team. Mr. Patterson is the former President and CEO of Intergraph Corporation's worldwide computer business. Prior to this, he was Vice-president of Engineering for Intergraph. In these roles, Mr. Patterson developed a deep understanding of worldwide corporate management including corporate strategy, intellectual property, engineering management, manufacturing, sales, marketing, and finance. Mr. Patterson is a Distinguished Fellow of the Mississippi State University College Of Engineering and holds a B.S. Degree in Electrical Engineering. He is a named inventor on eighteen U.S. Patents.
---
Technology For Buildings Going Green
With SNAP you can create a solution out of the box in an hour instead of a year. You don't need to understand wireless technology or networks.











Sinclair: I see that Synapse recently launched new ZigBee technology. What is different about your technology?
Patterson: Synapse® has taken our years of experience in providing both custom ZigBee® solutions and full ZigBee solutions and created a wireless monitoring and control solution that the average person can use out of the box. There is no need to write C code or understand wireless network complexities because our SNAP™ network stack and application layer does everything for you. You just load our Portal® software on a PC, attach a coordinator and then end devices self form onto the network. At that point, you can define the end device behaviors on the PC and you are done.
Sinclair: Why did you take this approach?
Patterson: ZigBee is too complicated for most people to use. You have to write C code and learn a ZigBee stack to change end device behavior and the overall network is really complicated. For 95% of applications, SNAP is all you need. With SNAP you can create a solution out of the box in an hour instead of a year. You don't need to understand wireless technology or networks. It is really that revolutionary!
Sinclair: How can this technology be used to help buildings go green?
Patterson: We have end devices that you can use to switch up to 10 amps as well as use to monitor sensors. They can be battery powered with 2 AA's and last the shelf life (5 years) of the battery in real world operation. This can allow you to load shed to reduce electricity rates and turn off devices in unused rooms automatically. Process monitoring to save energy and increase productivity is also a target market. You will soon see zone control thermostat systems and security systems from our OEM's using SNAP as well. Synapse is also evaluating gateways between wired building automation networks and SNAP.
Sinclair: In many cases, people need custom solutions for their application. How does Synapse handle that?
Patterson: Synapse's background is in custom solutions, so we are happy to look at creating solutions for a specific customer.
Sinclair: How can someone give your technology a try?
Patterson: You can order an network evaluation kit on our website (www.synapse-wireless.com) that includes Portal Lite, a coordinator, and 3 fully functional end devices. The kit works out of the box with built in demos and clear examples of how you can modify end device behavior. Once you have tried that and understand it, if it looks like it will meet your needs, you can order boxed end devices and Portal versions that provide greater functionality for you, if you need it. Portal Gold allows operator control over a local area network (LAN) and Portal Platinum allows operator control over the internet.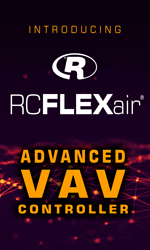 Sinclair: You mean you can control the devices from anywhere over the internet?
Patterson: Yes, with Portal Platinum. Plus there is a built in API for interfacing 3rd party applications into the system, such as building control software, or database logging.
Sinclair: So what are the limitations of the technology?
Patterson: You can have over 65,000 end devices on one network and you can have over 65,000 simultaneous networks, (totals about 4 billion end devices). We have different versions of end devices that have open field ranges of from 1000 feet to 3 miles. Indoor range is about 1/3 to 1/5 of the open field range, so you need to select your ranges for your building size.
Sinclair: What about security?
Patterson: Our technology supports AES128 encryption security if you need it. You can also adjust beacon rates to prevent interoperability.
Sinclair: Do you provide support?
Patterson: We have 1-800 support as well as online chat support for both pre-sales and technical support. The support is from engineers in Huntsville, Alabama.
Sinclair: Well thank you for your time. This technology sounds like it could really open up the wireless control and monitoring market and help buildings go green.
---


[Click Banner To Learn More]
[Home Page] [The Automator] [About] [Subscribe ] [Contact Us]