---
Intelligent, Automated Energy Efficiency Technology Can Dramatically Reduce Energy Usage and Costs


Lower electricity costs by as much as $252,000 annually

Dara O'Neill, CEO,

Efficient Energy America



As we enter the summer months and the temperatures rise outside, many businesses across the country are inevitably faced with higher electric bills. Typically, HVAC systems account for a large portion – in many cases, more than 50 percent – of the total energy used by commercial buildings. While many businesses are being more diligent about turning off lights, using less hot water and even keeping the thermostat at a less comfortable temperature, these measures often don't result in a significant savings in electricity costs. So it should come as no surprise that energy efficiency programs are gaining continual widespread support to gain better control of rising energy costs. New energy efficiency technologies on the market today provide a higher level of automation and intelligence than ever before, while also helping business owners and managers reduce their electricity usage and costs.

Like many other businesses, Platinum Corral, a multi-state franchise operator of Golden Corral Buffet-Grill restaurants, had implemented simple measures in an effort to reduce its utility bills, including scheduled and preventative maintenance on its HVAC compressors. Yet the company was not seeing a significant savings and typically paid around $9,000 per store every month for gas and electricity costs.

HVAC units generally over-consume and under-perform due to a number of factors, including poor initial building design, lack of proper maintenance, poor control strategies and advanced equipment age, just to name a few. Heating and cooling a building is often controlled by setting fixed, pre-programmed temperature targets with simple "on/off" operations or by using a timer. Even in the best-maintained systems, business owners often compensate for HVAC systems by making heating and cooling times longer than necessary to ensure an "optimal" temperature is reached at the right time – typically during a building's business hours. And, aside from temperature inside the building, other environmental influences are not normally taken into consideration with the controls for a HVAC system. For example, an overcast day will likely require less HVAC output than a sunny day. This leads to unnecessary over-usage of equipment, resulting in wasted energy – and higher electric bills.

Replacing older HVAC units with newer, more efficient ones can be expensive and is usually not even necessary to reduce energy costs. More and more businesses are looking for technology solutions that can help existing HVAC units to operate more efficiently, without sacrificing comfort inside the building. This can be especially challenging when considering all the factors that can influence the temperature in different areas of a building. Typically, most energy management systems only take into consideration the temperature in a single area inside a building, without taking into account the many variables that affect thermal comfort.

Platinum Corral has turned to innovation and technology to help reduce their electricity usage and costs. The company recently signed an agreement to install E2America's intelligent HVAC control system in all 30 of its stores. They initially installed the technology in five of its Golden Corral restaurants, and immediately saw its electricity bills decrease by as much as $700 per store each month. Because the technology is retrofitted,they were able to install the system directly to its existing HVAC units, which included various brands and ranged in age from one to 25 years.

A new Master Control Unit with wireless controls for the system was installed in each store and connected to an Internet gateway. Instead of relying on set temperatures and time schedules to determine the energy used and HVAC costs, the new system uses a self-refining logic that calculates the optimum temperature every minute of the day. This centralized control removes the incidental waste resulting from striving to achieve one set temperature. By allowing the Master Control Unit to intelligently calculate what the optimum temperature should be, the system uses the least amount of energy possible and improves the internal conditions of the building. Staff members no longer have to alter heating and cooling schedules or make random temperature adjustments, which had been contributing to excess electric consumption.

The system also uses an algorithm to lower demand charges by prioritizing units and ensuring that all units aren't running at the same time. The technology automatically calculates intelligent start and stop sequences so the HVAC units only run for exactly the amount of time required to take the restaurant from its nighttime temperature to its target daytime temperature. This means no unnecessary usage of power before opening or after closing each day.

To further reduce energy consumption, the E2America technology is the only system of its kind that takes into account a wide range of factors instead of just target set temperature for controlling the HVAC system. Other factors considered include external weather data, internal and external humidity, solar heat load, building position and sunlight, typical clothing worn for the time of year, and building occupancy. Taking these factors into consideration allows the HVAC units to run more effectively without causing disruption, while also providing a more comfortable climate for staff and customers.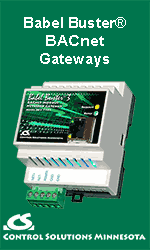 The technology also provides built-in predictive and preventative maintenance functionality, enabling each restaurant to isolate equipment problems before they occur. Before implementing the technology, Platinum Corral typically would only become aware of maintenance issues when a major equipment failure occurred, resulting in customer and employee dissatisfaction due to comfort issues. With the ability to more proactively predict problems, each restaurant is able to reduce the amount of time that equipment would run inefficiently.
Wireless temperature and humidity sensors were also installed in various areas in each building to provide continuous reports of how the HVAC system is functioning and to provide daily and monthly snapshots of energy and cost reductions. As the company installs the technology in all of its locations, they expect to lower electricity costs by as much as $252,000 annually. Additionally, they are able to take advantage of incentive programs offered by its utility providers, allowing the company to qualify for a $5,000-$8,000 rebate per store for installing the new technology. Federal legislation changes regarding capital expenditures and accelerated depreciation also allows the write off of 100 percent of the remaining balance on its 2011 tax returns, reducing the effective ROI to less than eight months.

With proven, automated technology readily available, it is easier than ever for businesses like Platinum Corral to affordably implement a true energy efficiency program that can result in reduced electricity usage and costs.

---
About the Author

Dara O'Neill is CEO for Efficient Energy America. E2America develops HVAC control, optimization and real-time reporting systems that are used by leading restaurant and retail chains, as well as other commercial buildings across the U.S.



---


[Click Banner To Learn More]

[Home Page] [The Automator] [About] [Subscribe ] [Contact Us]